Wedgewood on Yonge Condos | Toronto
Wedgewood on Yonge Condos is a modern stunning new condominium project located at 5995 Yonge Street in North York, Toronto. This development, now in pre-construction phase, is by Sorbara Group of Companies. The condominium is poised to become Newtonbrook's latest local landmark.
Summary
Project: Wedgewood on Yonge Condos | Toronto
Price: TBA
Completion: 2027
Storey: 38
Units: 451
Developer: Sorbara Group of Companies
Address:
5995 Yonge St, North York, ON M2M 3V7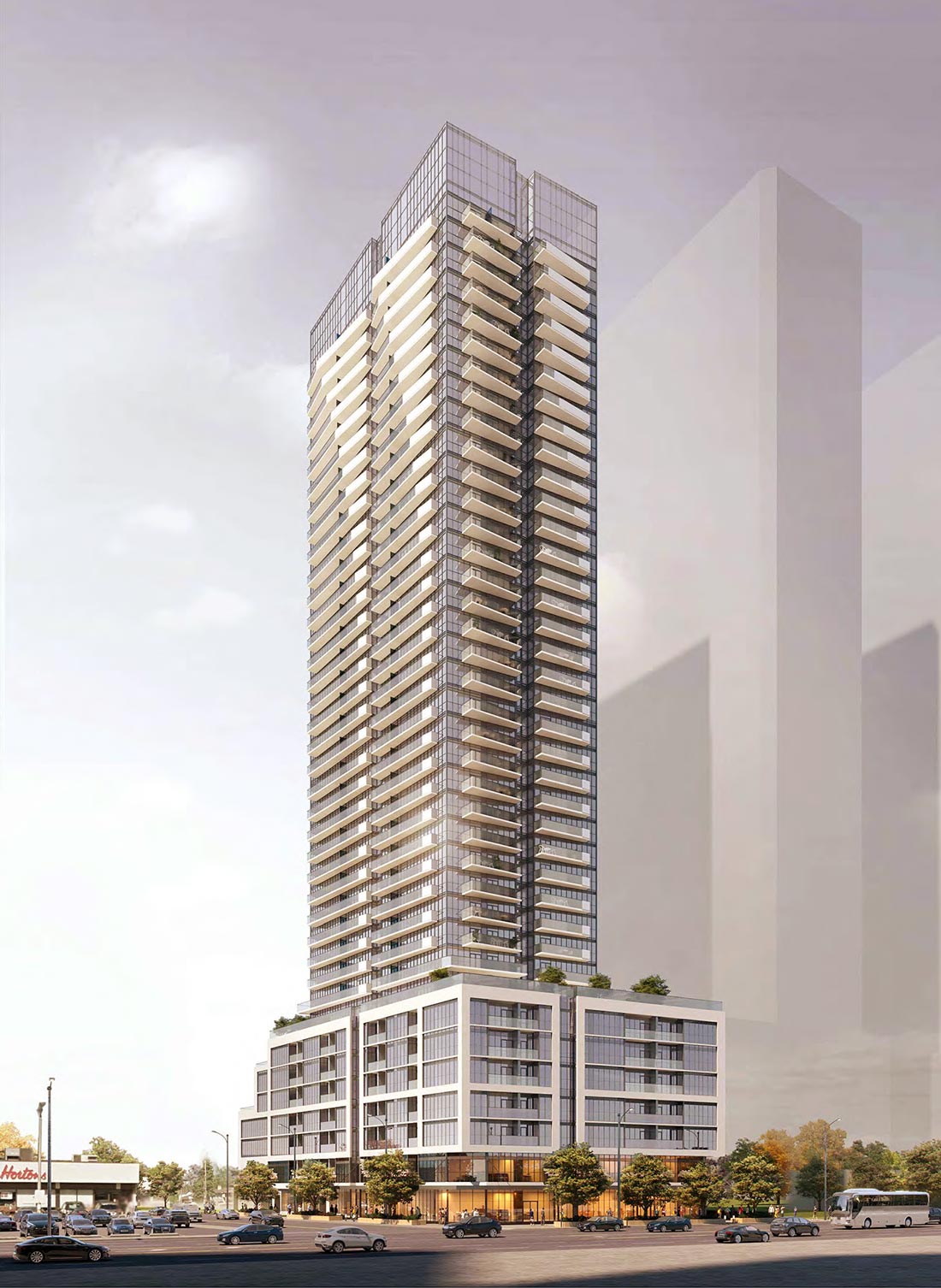 The 38-storey Wedgewood on Yonge Condos will be a mixed-use building housing 451 units in total. Three residential units positioned on the ground floor are planned to function like "townhome-style" units. These 1-storey, 1-bedroom units will have their own private entrance which will lead out to Wedgewood Drive.
Additionally, the development will feature setbacks at the 6th, 8th and 24rth floors, which will provide particular units with terraces, with the others being equipped with balconies. The building's upper part will house only 9 units per floor.
A space of 618 square metres on the ground floor will be assigned for commercial purposes retail use on the building's ground floor. The development will also have a 3-level underground garage.
Wedgewood on Yonge Condos Highlights
Located in Newtonbrook's neighbourhood, North York
Has a Walk Score of 61/100 and Transit Score of 89/100
Located within a short drive of the major 400 series highways
Just minutes to Finch station, and the Old Cummer Station
Close to dining, shopping and entertainment options
Close to schools
Close to parks including Silverview Park and Newtonbrook Park
Amenities
Wedgewood on Yonge Condos will feature several indoor and outdoor amenities that will also include commercial options. Some of the anticipated amenities will include terraces, spacious business, party plus meeting rooms, gym facilities and a lot more.
Transit Options
Wedgewood on Yonge Condos is located just minutes to Finch station, Old Cummer Station as well as Union Station, allowing commuters to enjoy southern rides. Motorists will be merely a short drive to the major 400 series highways.
Location and Neighbourhood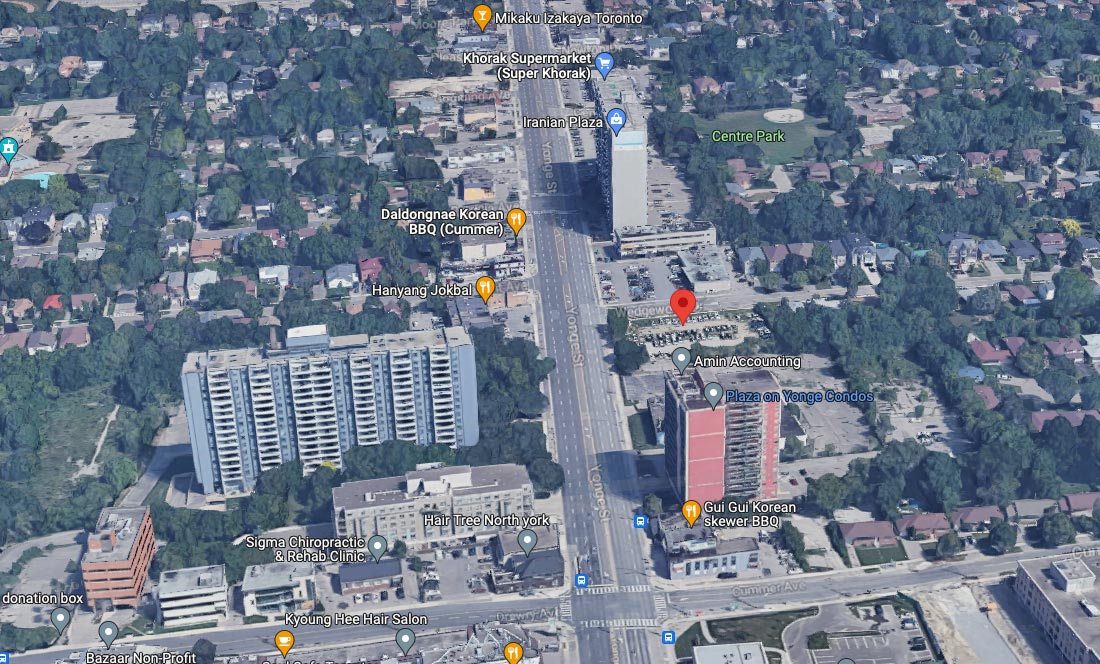 Wedgewood on Yonge Condos sits on the bustling 5995 Yonge St, in Toronto. Residents here can conveniently access Yonge Street — Toronto's artery that flows ceaselessly.
The neighbourhood is Toronto's secondary Koreatown and home to several international as well as retail shops. Katsuya and the Sariwon are located near the condo site. Its close proximity to the major intersection of Yonge St, Wedgewood Drive and Finch Avenue, places it close to major neighbourhoods including North York and Richmond Hill.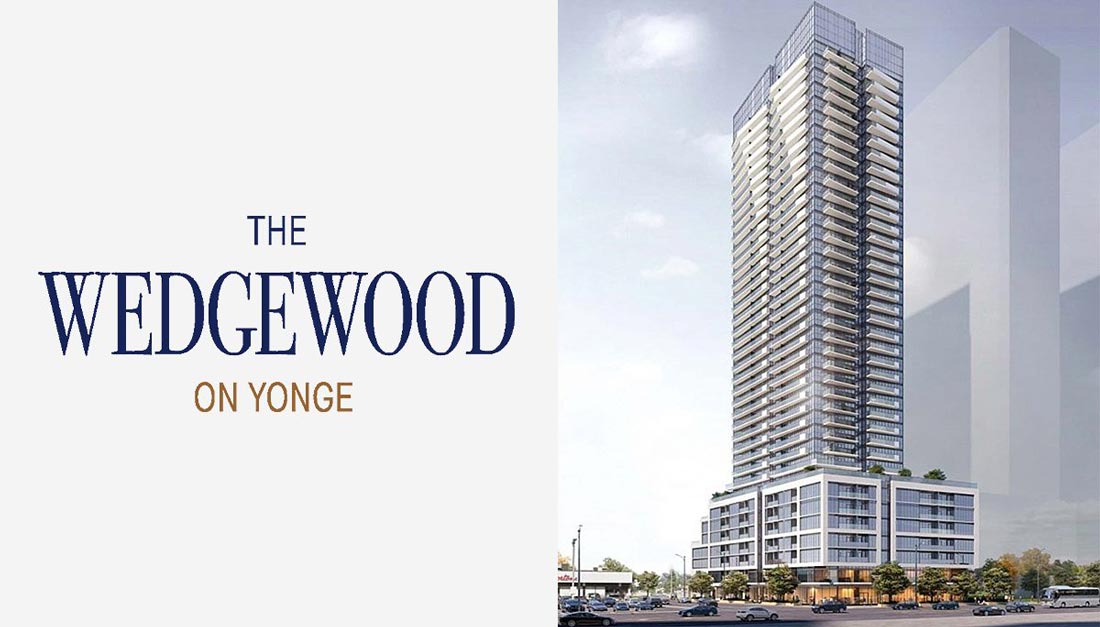 Wedgewood on Yonge Condos is just a short walking distance to several shopping options including Canadian Tire and Centrepoint Mall. This future residence is also close to many amenities such as Yong Yonge–Cummer Medical Clinic as well as Goulding Community Centre and Arena.
About the developer
Though a small company, Sorbara Group of Companies is a top Ontario real estate development company boasting experienced real estate developers. The firm has over 80 years of experience and is focused on transforming the industry's living standards.
Since it was founded, it has created a range of residential, retail, office and industrial space throughout the GTA. Some of their current projects include Brooklin Trails, Homeward Hills, and Storybrook.