The Triumph Condos | Whitby
The Triumph Condos is a new condominium development positioned at Rossland Road West and Brock Street North in Whitby, Ontario. This project, currently in pre-construction phase, is by Highmark Homes.
Summary
Project: The Triumph Condos | Whitby
Price: TBA
Completion: 2026
Storey: TBA
Units: TBA
Developer: Highmark Homes
Address:
Rossland Rd & Brock St Crossroads, Whitby, ON L1N 0E9
The Triumph Condos will sit on a 22.09-acre property, where a mix of other building projects is also planned for.
The Triumph Condos Highlights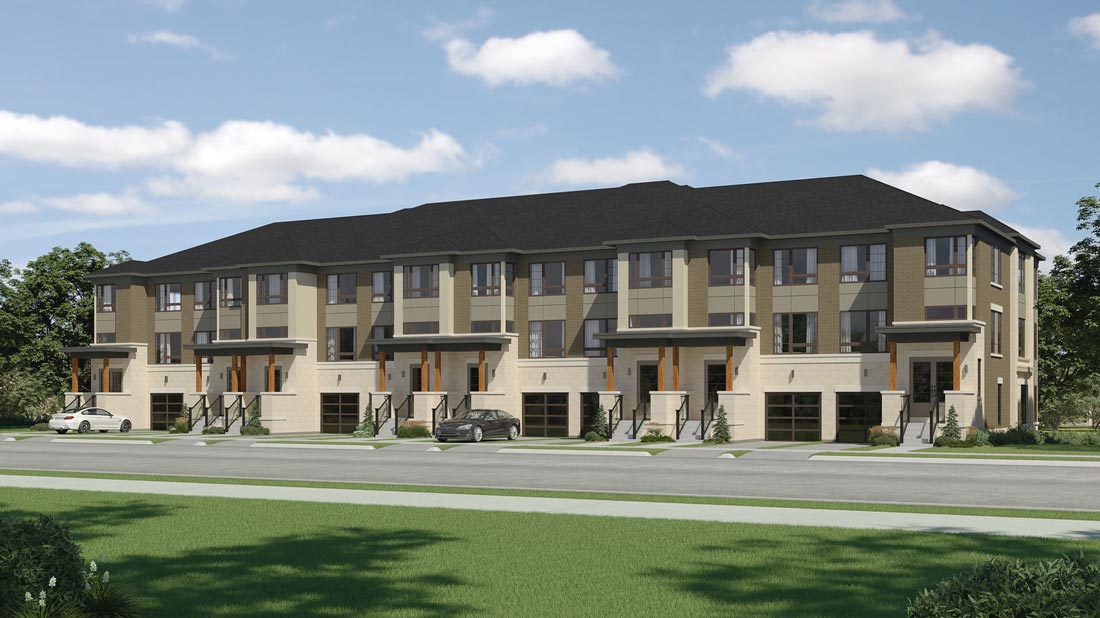 Located just moments from the heart of Whitby
Has a Walk Score of 33/100, Transit Score of 41/100 and Bike Score of 54/100
Located close to Highways 412, 401 and 407E
Within 10-minute drive of Whitby GO Station
Close to shops, eateries and entertainment
Close to schools
Close to parks including Robinson Park, Fallingbrook and Park Teddington Parkette
Transit Options
Getting around Whitby and the Durham Region is a breeze, with Durham Region Transit (DRT) providing a wide variety of travel and transit networks that also connect to GO Transit buses.
Whitby is also serviced by GO Transit buses with quick and convenient commutes to numerous neighboring areas such as
Tech University as well as the Pickering Town Centre and beyond. Commuters can also use the GO that services Oshawa, Whitby and neighbouring areas right up to downtown Toronto. Additionally, Whitby conveniently sits near a VIA Rail train station. Motorists will be just minutes to Highways 412, 401 and 407E
Location and Neighbourhood
The Triumph Condos is conveniently located close to downtown Whitby in the Durham Region. Whitby is a charming town that retains the small-town feel while offering the big-city, modern infrastructure, layout and amenities.
It was listed in the MoneySense Magazine 2014 issue among the Best Places to Live in Canada. It outranked many prominent cities to win the spot in the category of medium-sized cities with population of 100,000 to 400,000 in total.
Whitby offers superb quality of life – thanks to all the amenities plus facilities of big cities that it features. Though laid-back, the town is developing and there are plenty of education, healthcare as well as employment opportunities.
This makes Whitby such a fantastic place for homebuyers and investors alike.
Whitby waterfront offers a great place for families to ride their bikes. This small, charming town boasts an unusually high number of sports and recreation as well as arts and culture centres.
The renowned Iroquois Park Sports Centre, which is the largest municipally-owned sports and recreation complex, is located in Whitby.
There are several events that are held by the town around the year. They include Heritage Day, the Whitby County Town Carnival, Music in the Park, Art in the Park, Harbour Day, Harvest Festival and Doors Open Heritage Tour among others.
About the developer
Highmark Homes is a reputable real estate developer and builder headquartered in Whitby, Ontario.
Founded over 40 years ago, the company has built numerous homes, created many communities and has now ventured into high-rise condo developments in both Pickering and Whitby. Highmark Homes is committed to providing the highest building standards in the industry.