The Hill Condos | Toronto
The Hill Condos is a beautiful new condominium development that will soon make its way to 1406 Yonge Street in Toronto, with the nearest intersection being Yonge Street and St. Clair Avenue East. This pre-construction project is by Metropia.
Summary
Project: The Hill Condos | Toronto
Price: TBA
Completion: 2027
Storey: 39
Units: 406
Developer: Metropia
Address:
1406 Yonge St, Toronto, ON M4T 1Y5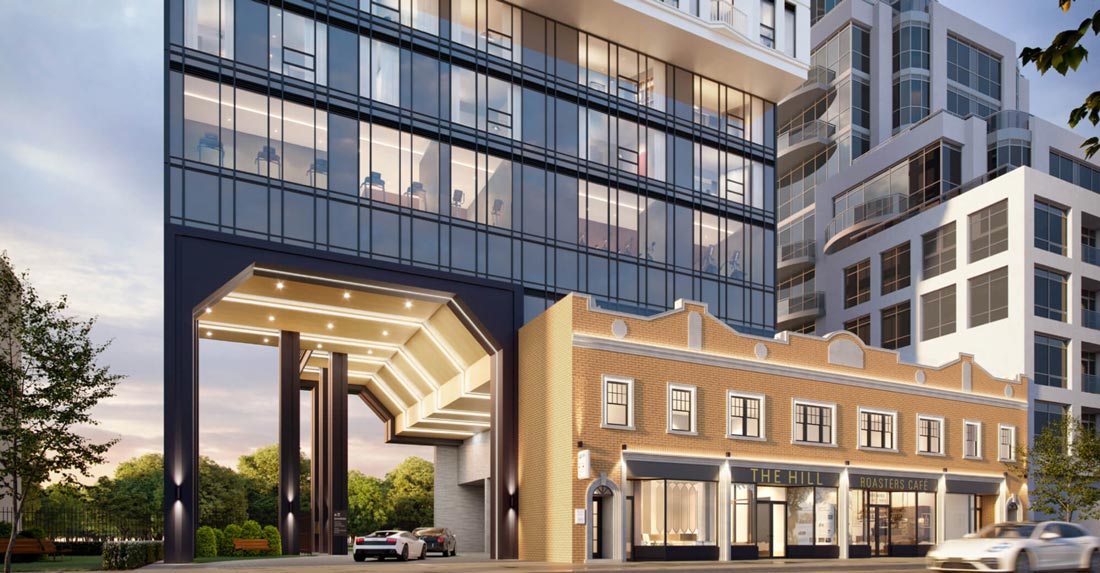 The Hill Condos will be a 39-storey tower housing 406 units. Suites will vary from studios to two-bedrooms. The project is also expected to have a 2-level underground parking garage containing 366 long-term parking spots, which are to be positioned on level P2 in bike stackers and on level 2, all reachable using a dedicated bike elevator. It is also expected to include 41 short-term bicycle parking spaces positioned on Level P1.
The Hill Condos Highlights
Located in Toronto's Deer Park neighbourhood
Has a Walk Score of 97/100, ​Transit Score of 85/100 and Bike Score of 81/100
Located within a 3-minute walking distance of the St. Clair station
Located 10-minute walking distance to Summerhill Subway Station
Close to shops, eateries, recreational and entertainment options
Close to schools
Close to the University of Toronto as well as Ryerson University
Close to parks including David A. Balfour Park, Lionel Conacher Park and Glenn Gould Park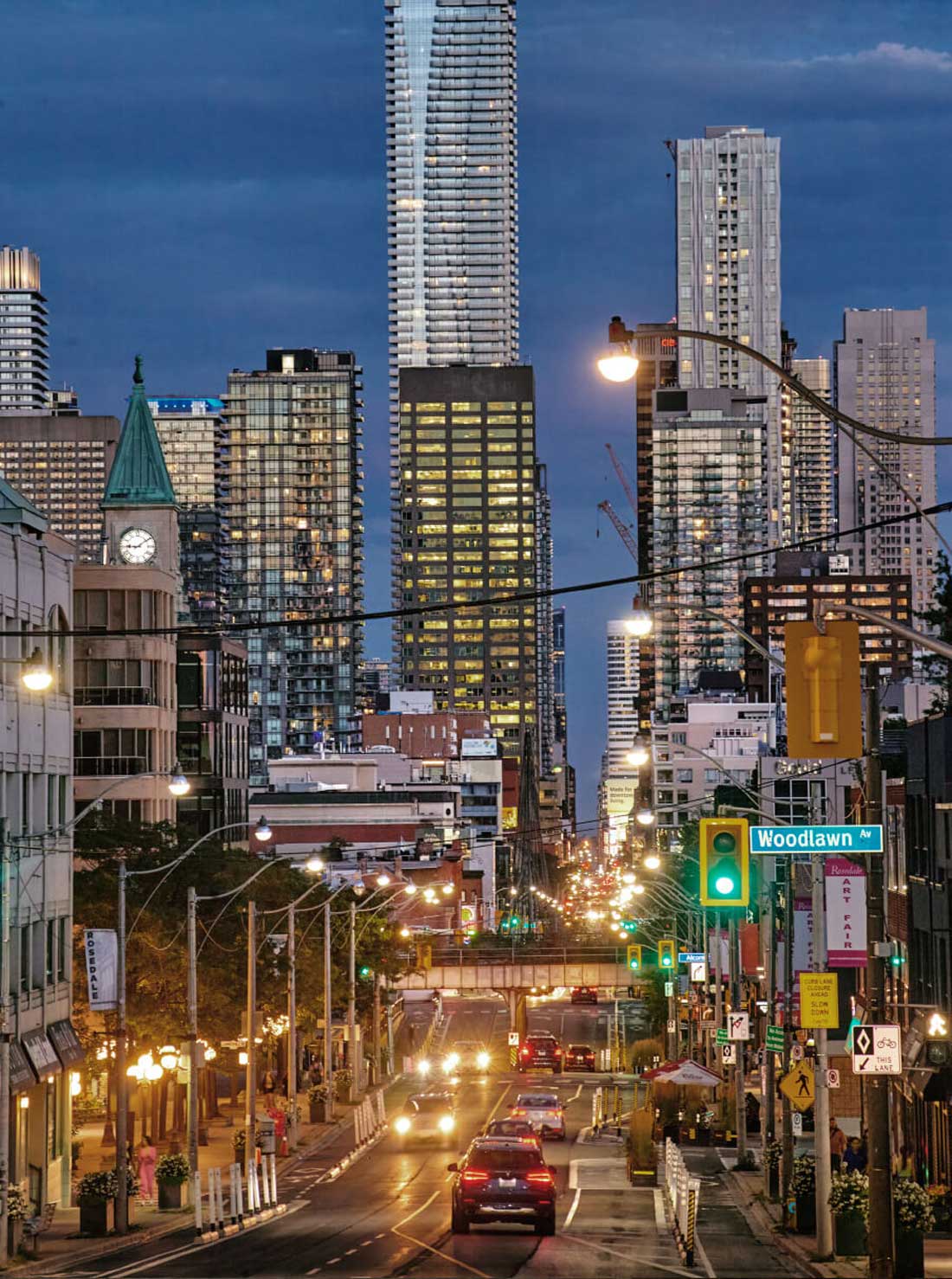 Amenities
The building will feature a total of 28,445 square metres GFA, out of which 1,711 sq. ft. will be for retail use, 812 square metres for indoor amenities, and 200 square metres for outdoor amenities. A greater part of the retail space will be positioned at grade to make for a pedestrian-oriented amenity space.
The whole of the 3rd floor will be allocated to residential amenity space comprising 3,469 square metres beside an additional 4624.3 sq. ft. of indoor space.
Based on the developer's other projects, this condominium, is expected to feature a stylish lobby together with a 24-hour concierge, theatre, fitness studio, kids recreation centre, a fabulous infinity pool, hot tub, men's plus women's spa with steam rooms, pet spa, TV Lounge/Chef's kitchen, cozy and spacious lounge areas, outdoor lounge area with barbeque plus more.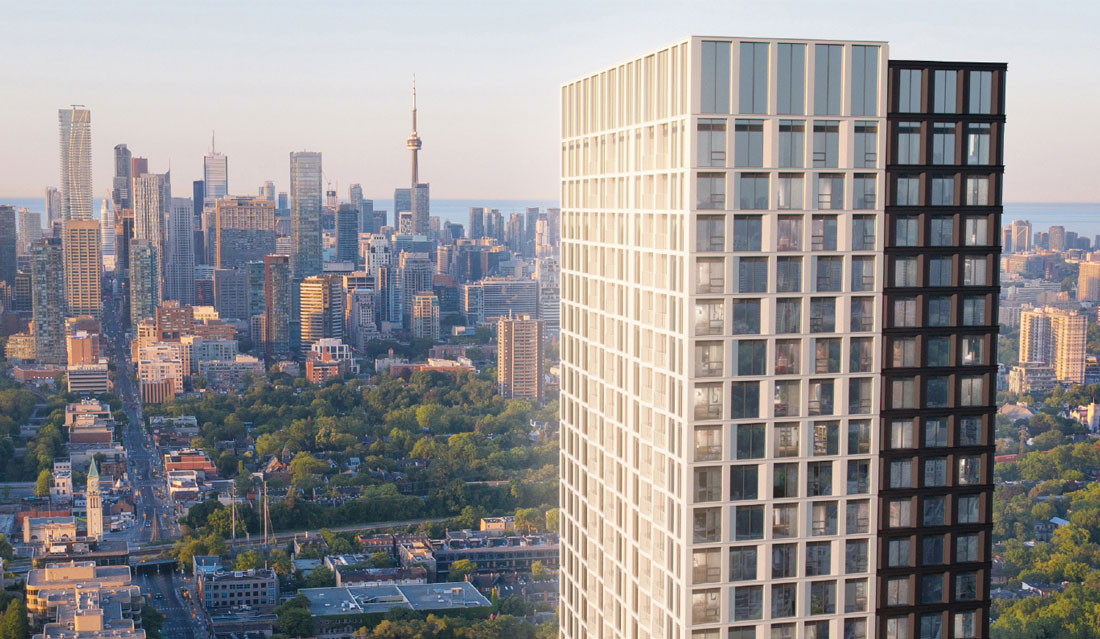 There will be further outdoor amenity space of 204 square metres where additional lounging plus dining areas for residents to exploit are expected.
This will be located on the rooftop of the 39th floor, on the Mechanical Penthouse's west side. The space will provide excellent views of Toronto's skyline and the nearby leafy areas. 
Transit Options
The Hill Condos site's proximity to an array of transit options is among its most notable advantages. St. Clair/Yonge Street corridor is a key transit station location that offers rapid transit as well as surface transit routes.
The St. Clair station is accessible within a 3-minute walking distance and has links to St Clair LRT line. Also, within a 10-minute walking distance is the Summerhill Subway Station.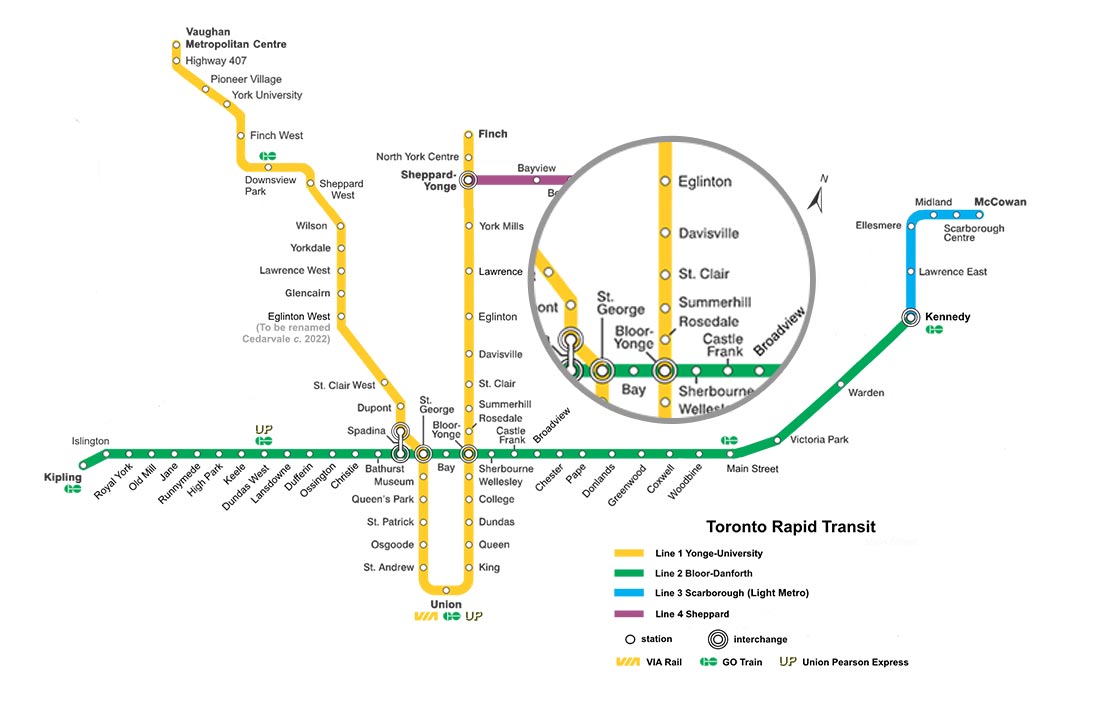 The area is serviced by routes including 74 Mt Pleasant, 312 St Clair and 320 Yonge Blue Night.
The Hill Condos sits on two main thoroughfares, making it convenient for motorists to get around since Yonge Street and St. Clair Ave have stress-free connections to Toronto's downtown core and the entire Greater Toronto Area. 
Location and Neighbourhood
The Hill Condos is nestled in Toronto's Deer Park neighbourhood, a budding and coveted neighbourhood. This great location is ideal for students, young professionals as well as growing families. The project site is close to several grocers and retailers located in the area.
They include Loblaws, LCBO, Sobeys, Aroma Espresso Bar, Bruno's Fine Foods, Starbucks, Longo's and Home Hardware among others within walking distance.
There are also numerous dining venues, cafes, pubs and bars located in close proximity. 
The area is as well home to many verdant forests, parks plus ravines. Future residents will have easy access to a network of walking plus cycling paths, parks, playgrounds and tennis courts. It is not surprising that the region has experienced a rise in condominium redevelopments.
Post-secondary institutions in the region including University of Toronto as well as Ryerson University are easily accessible by public transit.
About the developer
Metropia is a real estate development company that was founded with the vision of contributing to the industry in Canada by focusing on urban regeneration and modernization. Metropia's communities provide a wide range of housing options, emphasizing not only on affordability but also on environmentally conscious practices