Spadina Adelaide Square Condos | Toronto
Coming soon to 46 Charlotte Street and 355 Adelaide Street West in Downtown Toronto, is a new contemporary condominium development – Spadina Adelaide Square Condos. This impressive mixed-use condo tower by Go-To Developments is currently in pre-construction phase.
Summary
Project: Spadina Adelaide Square Condos | Toronto
Price: TBA
Completion: 2023
Storey: 50
Units: 239
Developer: Go-to Developments
Address:
355 Adelaide St W Toronto, ON M5V 1S2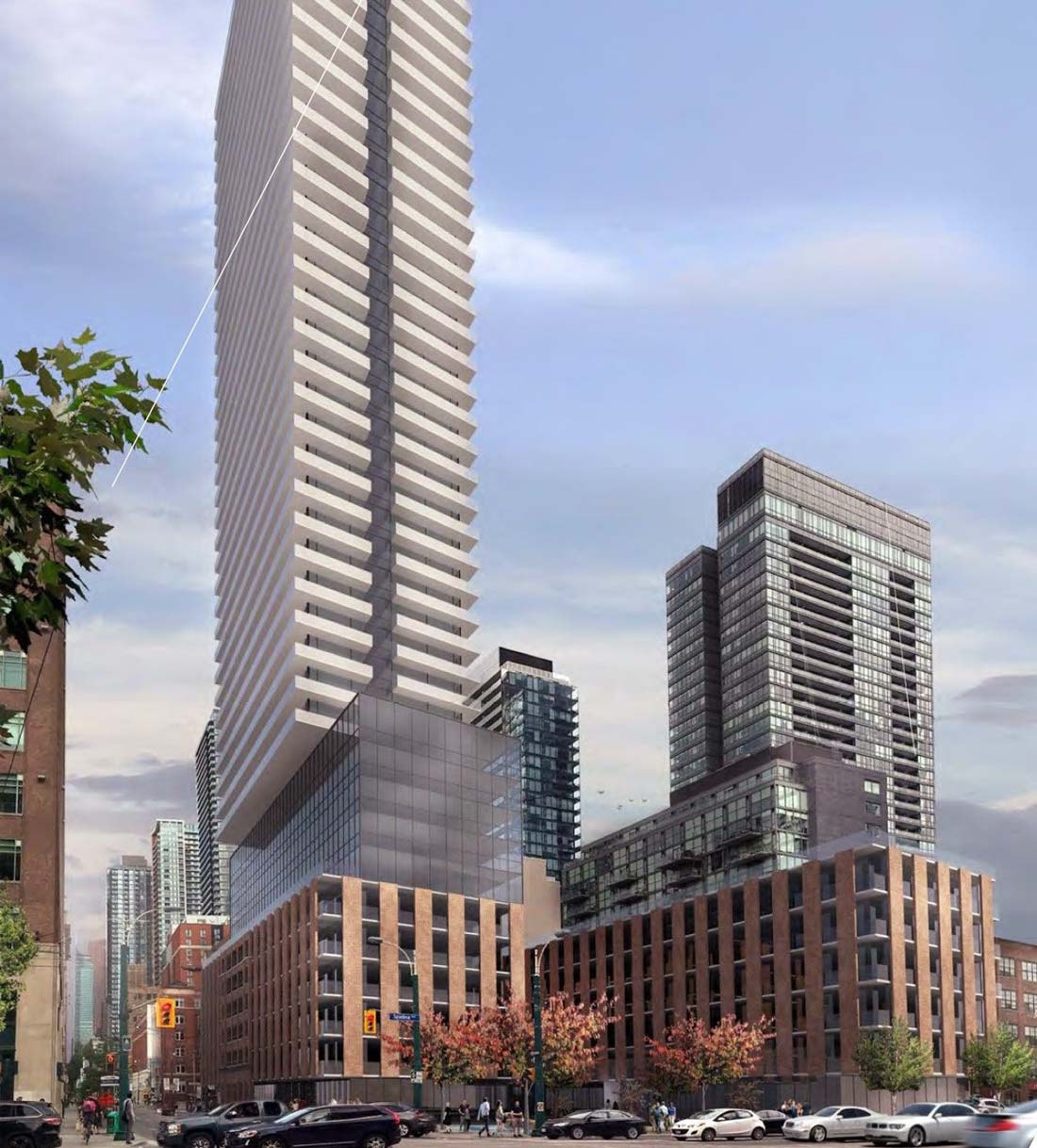 The 50-storey Spadina Adelaide Square Condos is set to add numerous residential suites plus plenty of office and retail space to the area. It will house 293 condo units in total.
Units will range from studio to 3-bedrooms to suit any lifestyle. And to attract more traffic to this already lively area, this project will as well offer a good amount of retail plus office space.
Additional details about the development including completion date and more are yet to be disclosed.
Spadina Adelaide Square Condos Highlights
Located at a great location in Toronto's vibrant Entertainment District
Has a 99/100 Walk Score, 100/100 Transit Score, and 98/100 Bike Score
Bordered by amazing shopping, dining and entertainment options
Great schools nearby
Located just 10 minutes to University of Toronto, George Brown College & Ryerson University
Close to parks including Clarence Square, Grange Park Toronto, St. Patrick Square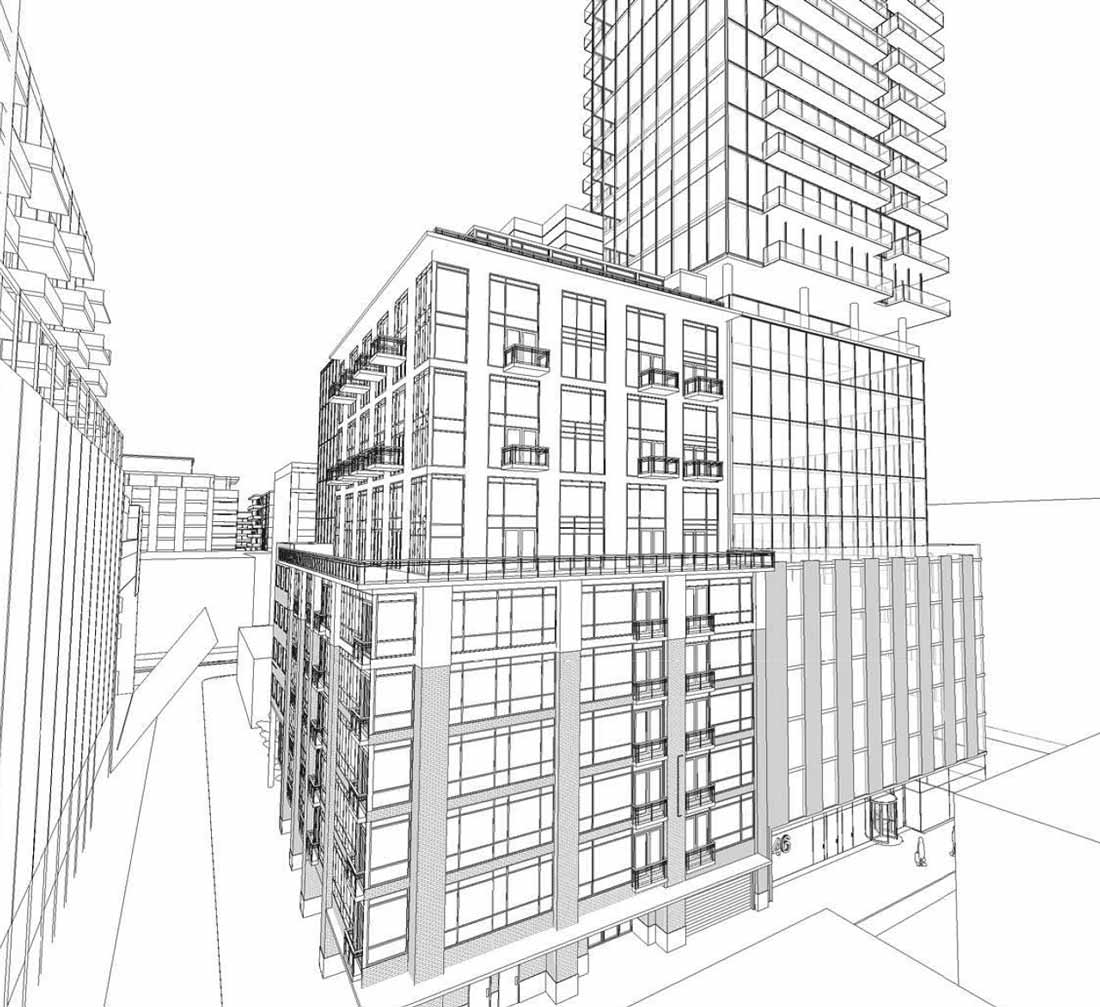 Amenities
Spadina Adelaide Square Condos will feature more than 10,000 sq. ft. of amenity space which will include a sky lobby, luxurious lounge, concierge station, parcel room, party room, and a fitness facility. It will also have a 4,200 sq. ft. outdoor atop its 12-storey podium.
This podium will house a considerable amount of retail and office space. The development is expected to have many more exceptional amenities.
Transit Options
This location offers world-class public transportation, with many streetcars as well as bus lines running through the region and transporting commuters to different destinations across the city. Besides, Osgoode GO Station is located with a quick 10-minute walk of the project site.
Transit in this area will get even better as many new transit projects are expected in the city.
Location and Neighbourhood
Spadina Adelaide sits in the core of Downtown Toronto, between the Entertainment and the Fashion District. This is an area where residents will find anything they need right at their fingertips.
It offers the best and convenient lifestyle. The Entertainment District is home to numerous shops, bars, restaurants, and nightclubs.
Princess of Wales Theatre, the CN Tower, Roy Thompson Hall, and the Art Gallery of Ontario are some of the tourist attractions and famous landmarks that are located in the Entertainment District.
The Fashion District has many big box stores, medical centres, banks, fitness facilities and more. It is an area with plenty of employment opportunities in various sectors, and residents can conveniently travel to their offices and homes daily.
The neighbourhood has numerous schools that include the University of Toronto, George Brown College, and Ryerson University, all of which are only 10 minutes from the project site.
On the eastern side of this development is University Avenue, which features some of Toronto's best hospitals such as Sick Kids Hospital, The Princess Margaret Hospital, and Toronto General Hospital. This development will certainly attract many post-secondary students as well as people who work in the medical field.
About the developer
Go-To Developments is an Oakville-based home developer. This unrivalled home builder is steadfastly commitment to bringing value to every related stakeholder. The developer is singularly focused on developing outstanding communities that actually embrace their neighbourhoods.