Quayside Condos
Quayside Condos is a new condominium development to be positioned at Parliament Street and Lake Shore Boulevard East in Toronto. The project, currently in pre-construction stage, is by Great Gulf and Dream Unlimited Corp.
Summary
Project: Quayside Condos
Price: TBA
Completion: 2026
Storey: TBA
Units: TBA
Developer: Dream Unlimited Corp
Address:
Parliament St & Lake Shore Blvd E Intersection, Toronto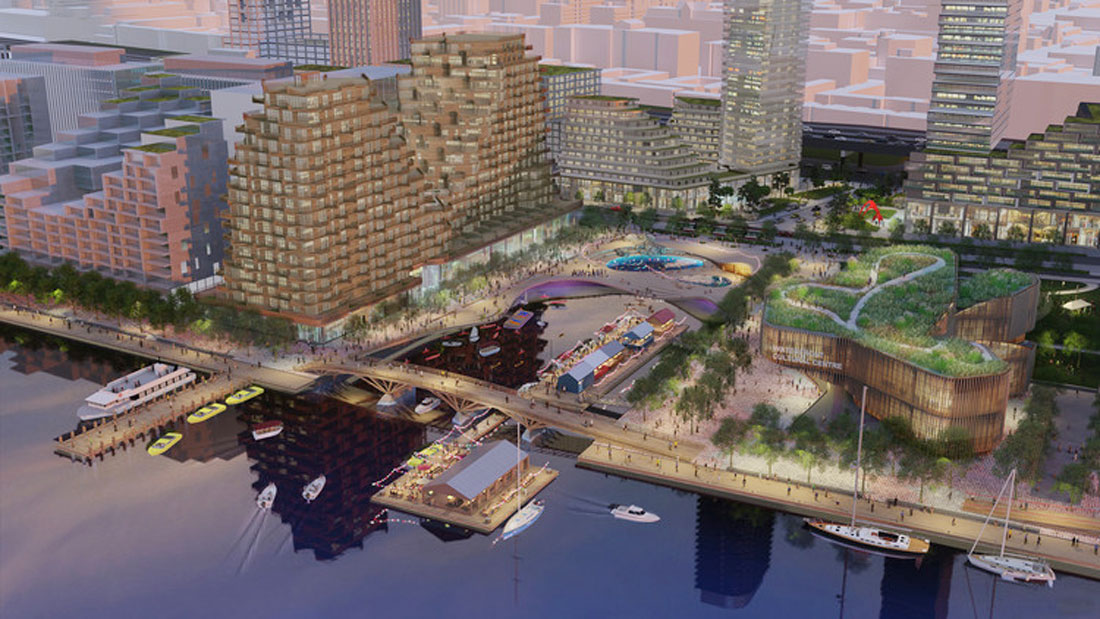 Quayside Condos Highlights
Located in the Quayside neighbourhood on Toronto's waterfront
Has a Walk Store of 86/100, Transit Score of 99/100 and Bike Score of 99/100
Offers quick access to the Gardiner Expressway
Located within walking distance of St. Lawrence Market and the historic Distillery District
Surrounded by shops, restaurants, recreational and entertainment venues
Close to schools
Located within walking distance of George Brown College – St. James Campus as well as King Street Campus
Just a short commute to Ryerson University
Close to several parks including St. James Park, Parliament Square Park, Corktown Commons Park, David Crombie Park, Moss Park, Toronto Sculpture Garden and Sumach-Shuter Parkette
Transit Options
Quayside Condos occupies a highly accessible location serviced by TTC buses and streetcars with stops just minutes away, making it easy for residents to connect to Union Station and the heart of downtown Toronto in fewer than 25 minutes.
Motorists will be just minutes to the Gardiner Expressway and Don Valley Parkway, allowing them to drive into the downtown centre in about 5 minutes.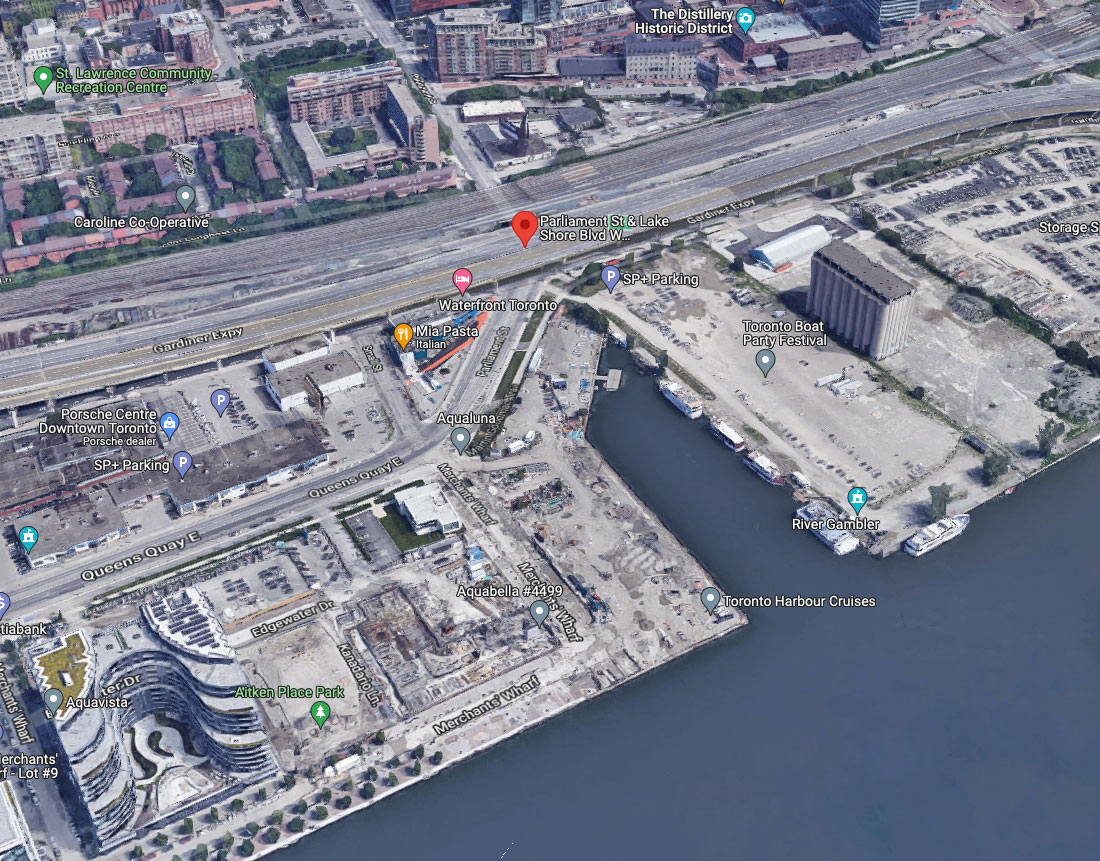 Location and Neighbourhood
Quayside Condos is located in the Quayside neighbourhood on Toronto's waterfront. The Quayside is a 12 acres (4.8 hectare) piece of land sitting on Toronto's waterfront nestled at Quay Boulevard and East Parliament Street.
This desirable waterfront location is home to lush green space, parks, and trendy lifestyle amenities including grocery stores, boutique and specialty shops restaurants, cafes, pubs, bars, vibrant entertainment options, banks, pharmacies, post-secondary institutions and more.
St. Lawrence Market, which provides fresh farm produce, is located within walking distance of this new project. Quayside Condos is also walking distance to Staples, No Frills, Scotiabank, LCBO, The Beer Store, Pizza Pizza, McDonalds, Bulk Barn and more.
The Toronto Eaton Centre is located roughly 13 minutes' drive away from home. This 1.722,000 sq. ft. complex is Ontario's second largest mall and features retail services and eateries.
Multiple retailers including Best Buy, Indigo, Hudson's Bay, Uniqlo, Gap, H&M, Zara, Apple, Microsoft, Samsung, Michael Kors, Guess, Under Armour, Canada Goose, Nordstrom, Pandora Nike, Sephora, , Banana Republic, Levi's, Foot Locker, Hollister are housed here.
Hospitals in the area include Toronto General Hospital, St. Michael Hospital, Mount Sinai Hospital, Toronto Western Hospital and The Hospital for Sick Children — all located within roughly 9 –24 minute drive away respectively.
Schools in the area include St. Michael's Catholic School, Market Lane Junior and Senior Public School, CMU College of Makeup Art & Design and Aveda Institute.
George Brown College — King Street Campus and St. James Campus, together with the college's Centre for Hospitality and Culinary Arts, are all located within walking distance of this upcoming residence. Also, Ryerson University is just a short commute away.
This will make Quayside Condos not only a fantastic place for young professionals in search of a place to live and play close to their work place but also a great investment for smart investors.
About the developers
Great Gulf is a Toronto-based development company founded in 1925. This award-winning builder and developer has made a mark across North America. The company has been building residential homes, commercial spaces.
As well as resort destinations in Toronto, Sharon, Milton, Oakville, Bradford, Whitby and Brampton. Most of their projects are located in the Greater Toronto Area but with others also in Alberta, Florida, Texas and Washington DC.
Dream Unlimited Corp is one of the top and successful real estate companies in Canada. Founded in 1994; the company has permeated the market across Canada, with projects in different stages of development in Toronto, Regina, Ottawa, Saskatoon and Calgary among other places.
The company is active in different areas of the real estate industry and boasts more than $13 billion in assets throughout North America and Europe.