Pickering City Centre Condos
Coming soon to 1355 Kingston Road in Pickering, Ontario is Pickering City Centre Condos. This new condominium project, now in pre-construction phase, is by CentreCourt. The nearest major intersection is Liverpool Road and Highway 401.
Summary
Project: Pickering City Centre Condos
Price: TBA
Completion: 2026
Storey: 9 to 55 storeys
Units: 6000
Developer: CentreCourt
Address:
1355 Kingston Rd, Pickering, ON L1V 1B8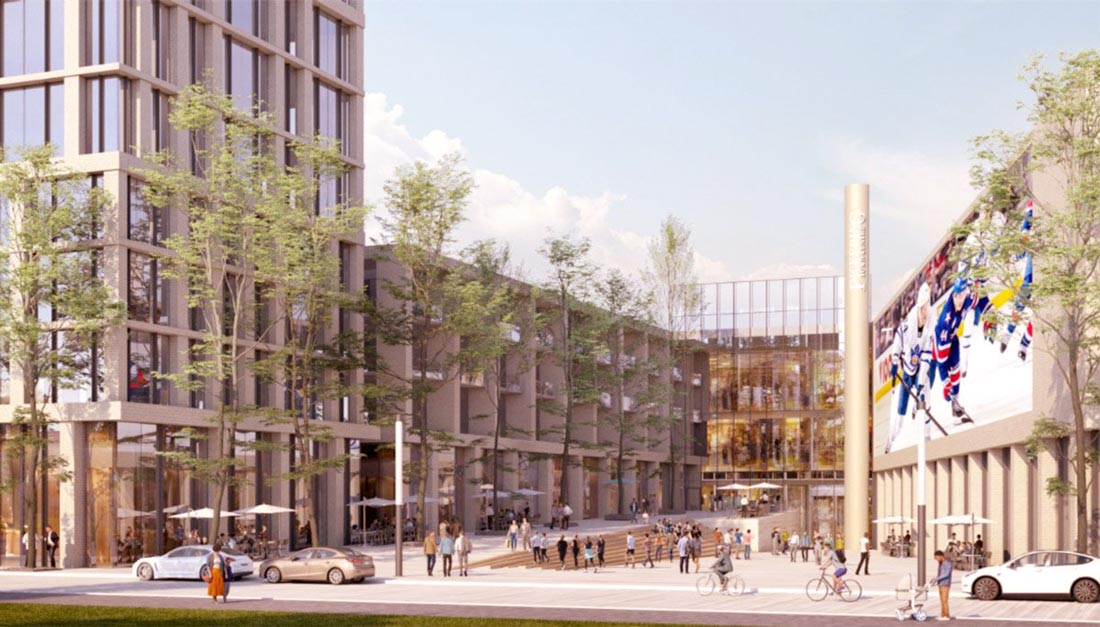 Pickering City Centre Condos will sit on a 55-acre piece of land. The development will feature over 10 new mixed-use condos ranging in height between 9 and 55 storeys and over 6,000 units that will include a mixed-use residential condo, rental units, commercial retail, library, theatre, art gallery, seniors and youth facility, gym and parkland development.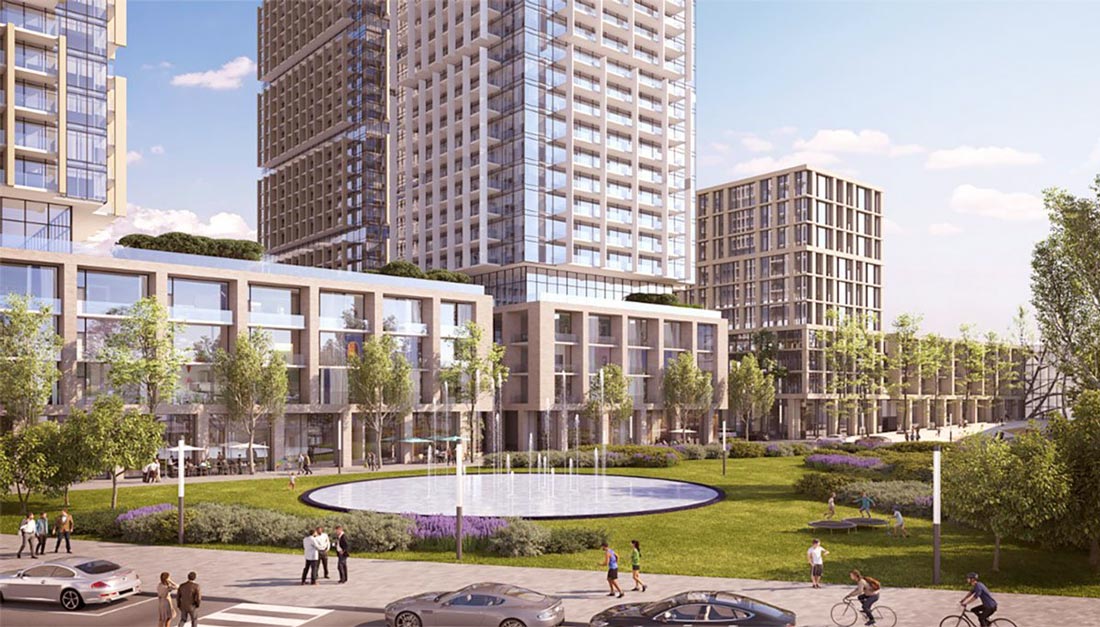 The whole master-planned community will come in two phases and span over the next 10 years.
Phase 1 will consist of ten towers with 6,000 residential units, while Phase 2 will comprise 10 additional towers featuring over 6,000 units. This community is proposed to offer 12,000-plus meticulously designed units with one, two and three-bedroom plans.
Additional information including the number of units, unit sizes, building amenities, the date of completion and more is still unknown.
VIP Launch for Phase I is scheduled for 2023.
Pickering City Centre Condos Highlights
Nestled in the core of Pickering's City Centre
Has a Walk Score of 89/100
Located within a 4-minute walk of the Pickering Town Centre
5 minutes to Hwy 401
12-minute walk to, the Pickering GO Train Station
14-minute drive to Highway 407
Just slightly over 30 minutes' drive to Downtown Toronto
Close to numerous shopping, dining, recreational and entertainment options
Close to schools
7-minute walk to a campus for Centennial College located at Pickering Town Centre
Close to parks including David Farr Park, Glengrove Park, Douglas Park and David Farr Memorial Park South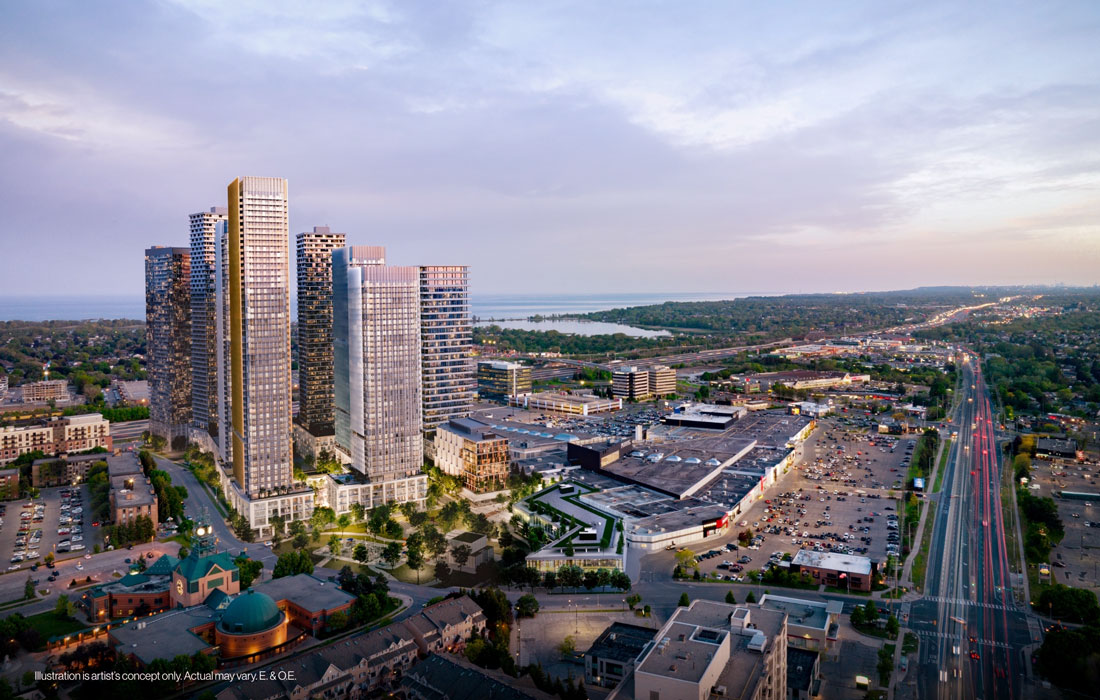 Transit Options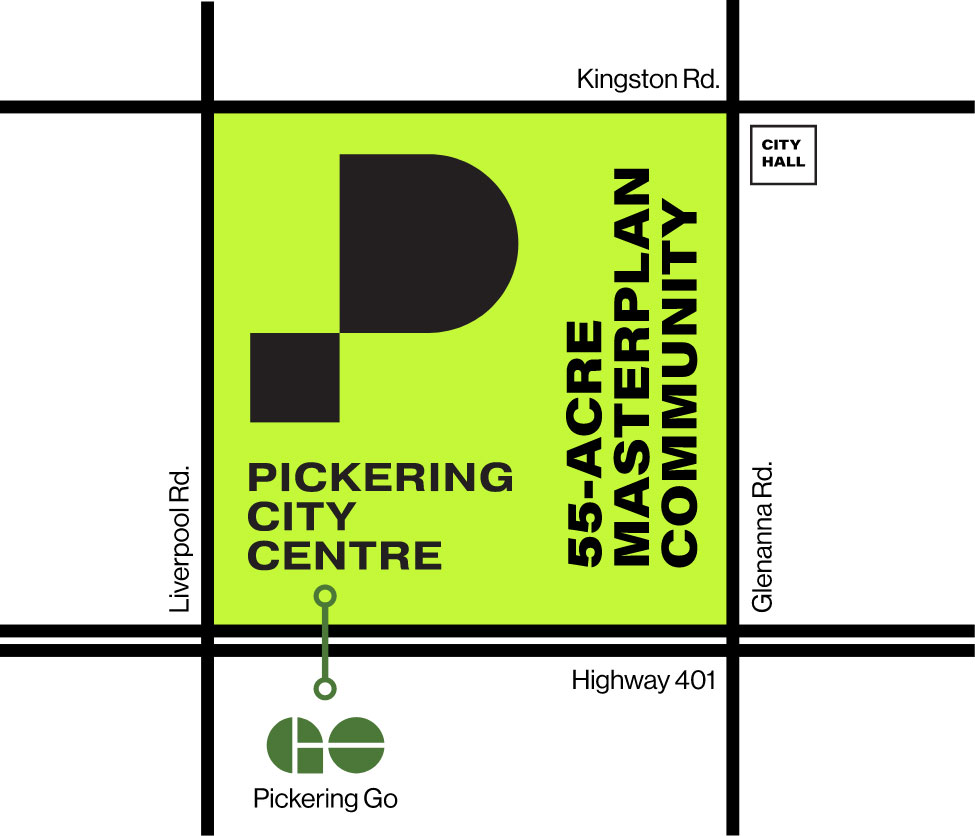 Pickering City Centre Condos is located near Pickering City Centre, a transit-friendly spot with excellent transit options, making it easy to commute to various destinations. It is just a 12-minute walking distance to the Pickering GO Train Station, which in less than an hour gets riders to downtown Toronto.
Located at the Pickering Town Centre's southern end is the Pickering Parkway Terminal, which acts as a regional transit hub offering numerous Durban Region Transit bus routes that serve neighbourhoods north of Pickering Parkway.
Additionally, there are local bus stops situated throughout the area. Motorists can conveniently access the nearby Highway 401 and Highway 407, both of which are major highways.
Location and Neighbourhood
Pickering City Centre Condos is situated in Pickering, in a scenic, family-friendly area which is also one of the affluent neighbourhoods in southern Ontario.
This is a location that boasts plenty of local amenities which makes each day a wonderful experience for residents.
It is home to scenic parks and green spaces, groceries, retail stores, many eateries, healthcare facilities, wellness centres, fitness centres and entertainment options, several of which are within walking distance of this upcoming master-planned community.
Future residents will conveniently access the Pickering Town Centre (PTC) right at their front door. This large shopping mall houses 200-plus stores including Winners/Homesense, Home Depot, Saks Fifth Avenue, the Hudson's Bay and H&M among many others.
There are also other retail stores near the development including Walmart, Canadian Tire and Home Depot. Grocery stores in the neighbourhood include Loblaws as well as Pacific Fresh Food Market.
The development is 6-minute and 8-minute drive respectively, to Frenchman's Bay Marina and Pickering Casino Resort, which offers adult activities.
Schools in the area include Glengrove Public School, Bayview Heights Public School, and Vaughan Willard Public School all offering quality education.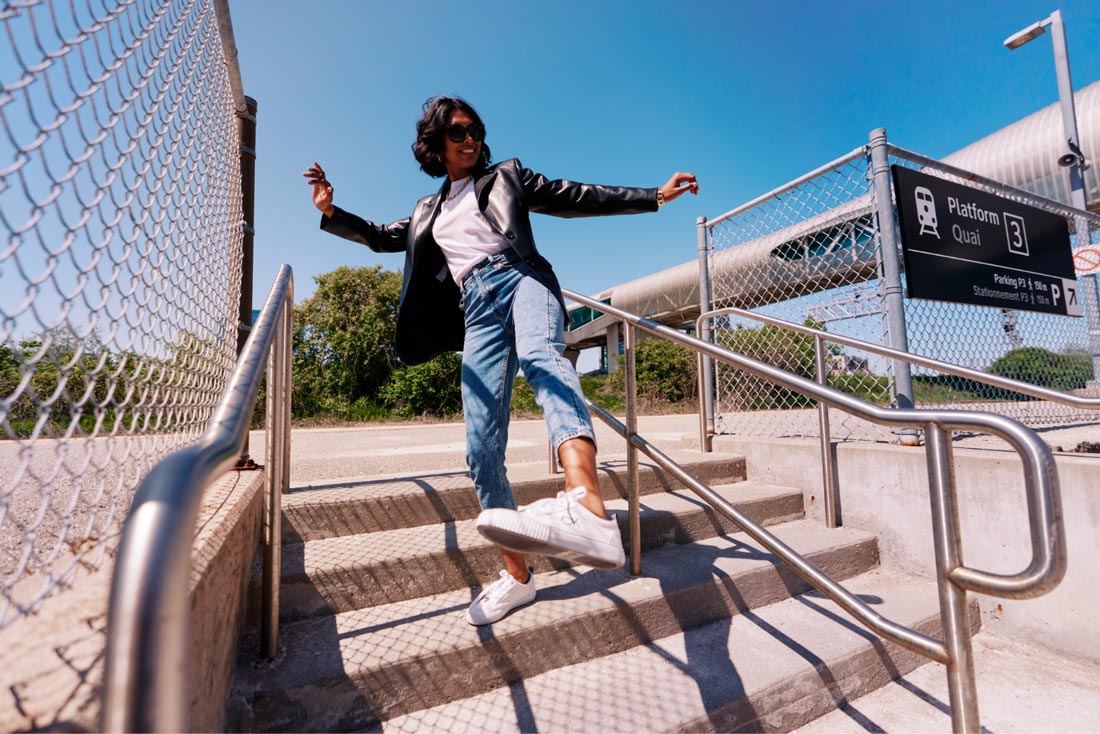 Considering the numerous conveniences and services, downtown Pickering is certainly an ideal place for condo residence.
When this is combined with massive development, it will become more vibrant as a meeting place making this master-planned community sound like a great and secure investment.
Pickering intends to double its current 94,000 population within the next two decades. A series of enterprises will guarantee its continued prosperity. This ambitious city plans to build Durham Live, which will be a multi-purpose, major attraction for tourists featuring facilities including a 5-star hotel and a casino.
About the developer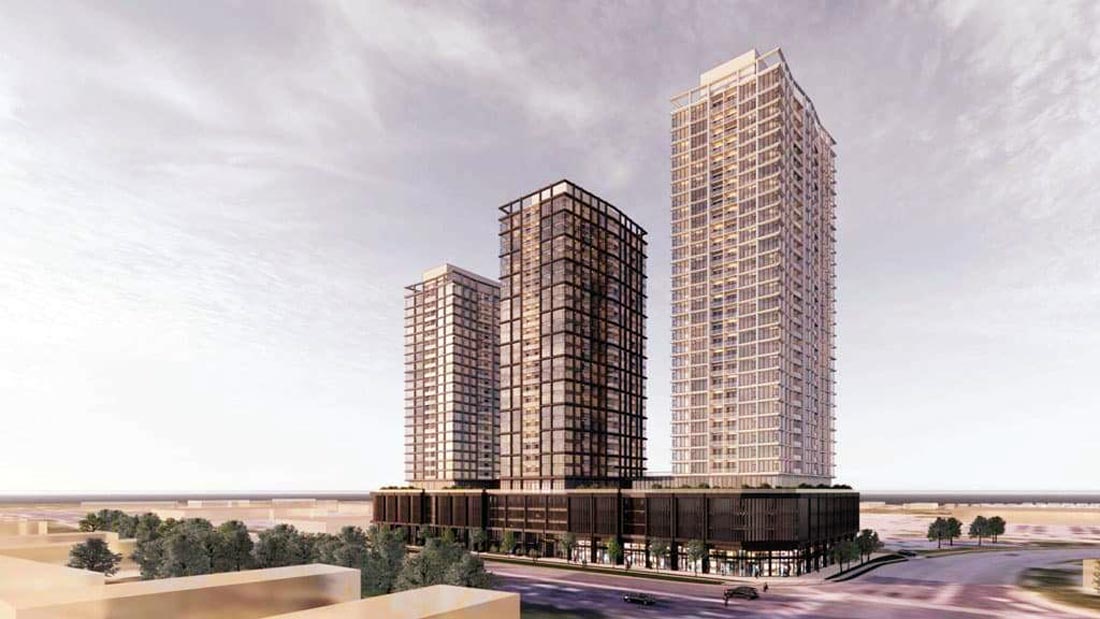 CentreCourt Developments is a comparatively new construction company in the southern Ontario industry with a huge portfolio of over 5,000 units with a development value of $1.5-billion.
The company is known for selecting communities that have exceptional amenities that are near employment hotspots plus rapid transit which make their projects an eccellent option for investors.
CentreCourt intends to become the Greater Toronto Area's leading developer by maintaining its high standards for craftsmanship plus customer service.
It has fast become a household name – thanks to their spectacular high-rise buildings in central locations. The company has teamed up with highly esteemed professionals in the construction industry including planners and architects.