Arcadia District Condos | Etobicoke
Arcadia District Condos is a modern new condominium development coming soon to Bloor St West and Kipling Avenue in Etobicoke, Toronto. The project, which is now in pre-construction stage, is by EllisDon Developments.
Summary
Project: Arcadia District Condos | Etobicoke
Price: TBA
Completion: 2026
Storey: 34 and 42
Units: 405
Developer: EllisDon Developments
Address:
60 Fieldway Rd, Etobicoke, ON M8Z 3L2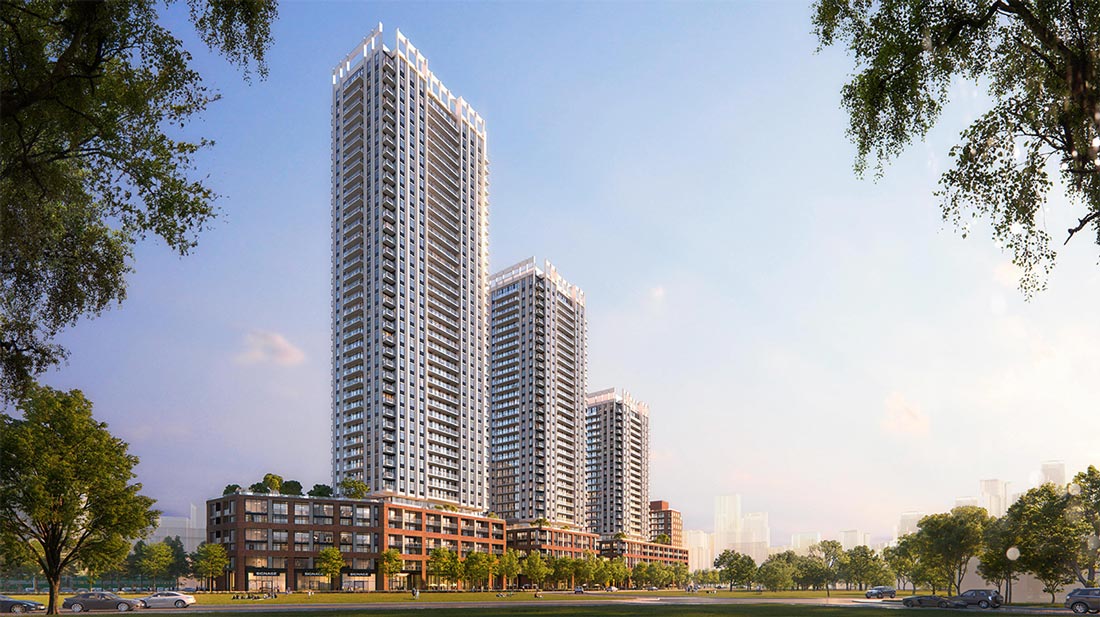 Arcadia District Condos will be a master-planned community and come in three different phases, with each phase having its own distinct features. Phase 1 and Phase 2 will be separate towers and each will feature a 6-storey podium.
The 3rd Phase will consist of two interconnected buildings that will share a common podium. Phase 1 will be 34 storeys high housing 405 residential units. Phase 2 will rise to 42 storeys, while Phase 3 will comprise a variety of heights from 12 to 23 storeys.
The three phases will feature studio to three-bedroom layouts that will cater to different lifestyles. The project will also consist of 681 vehicle parking spaces for all the four towers.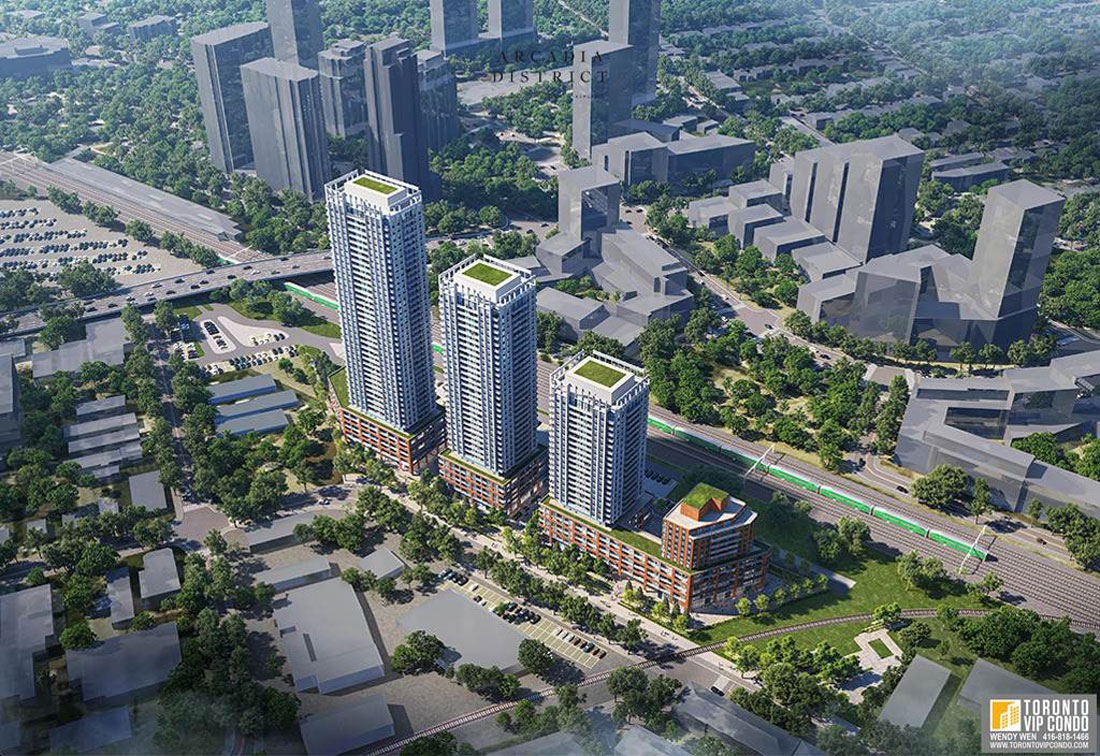 Further information including the unit sizes, the estimated date of completion and more is still unknown. VIP Launch is slated for fall 2023.
Arcadia District Condos Highlights
Located in Etobicoke's vibrant and flourishing Islington City Centre neighbourhood
Has a Walk Score of 36/100, ​Transit Score of 95/100 and Bike Score of 57/100
Located fewer than 5 minutes' walking distance from Kipling Station Hub, Kipling GO Station as well as the Kipling Station
Located merely 10 minutes from Islington Subway Station plus GO train by foot
Located within a 9-minute drive of Sherway Gardens
Close to numerous shopping, dining, recreational and entertainment options
Close to schools
Close to several parks including Tom Riley Park, Bloordale Park North, Wedgewood Park and Echo Valley Park
Amenities
The development will come with come with several amenities that will include a rooftop pool, an expansive private amenity club measuring 60,000 sq. ft., a daycare facility, commercial and retail space of 140,000 sq. ft. located on the ground floor.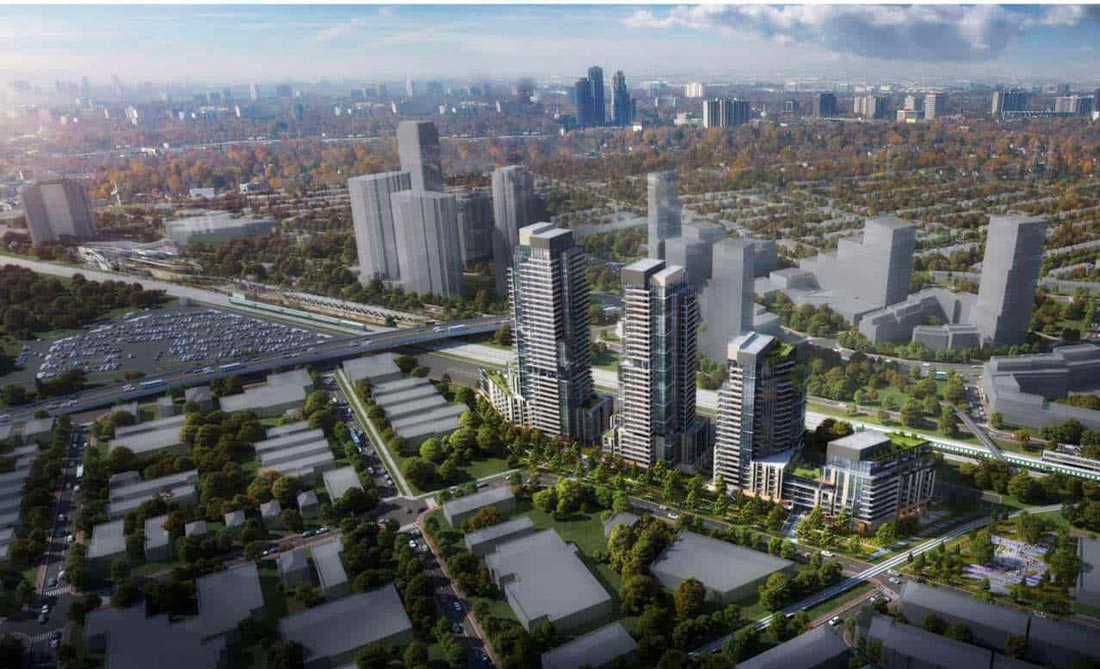 There will also be a vast 26,000 sq. ft. Arcadia Park which will add to the charm of this contemporary development. All these will augment the upcoming community's convenience and available services.
Transit Options
Arcadia District Condos sits at a spot that provides excellent transportation options. The project is merely a 5-minute walking distance to the Kipling Station Hub, as well as Kipling Station plus Kipling GO Station.
Additionally, located within a 10-minute walk is the Islington Subway Station which provides quick access to downtown Toronto in only 30 minutes.
With the GO system, commuters can conveniently travel to many destinations throughout the Greater Toronto Area. Motorists can quickly access the nearby major highways such as Highway 427 & 401, and the Gardiner Expressway.
Location and Neighbourhood
Arcadia District Condos is located in Etobicoke's vibrant and flourishing Islington City Centre neighbourhood, just 30 minutes to downtown Toronto by subway.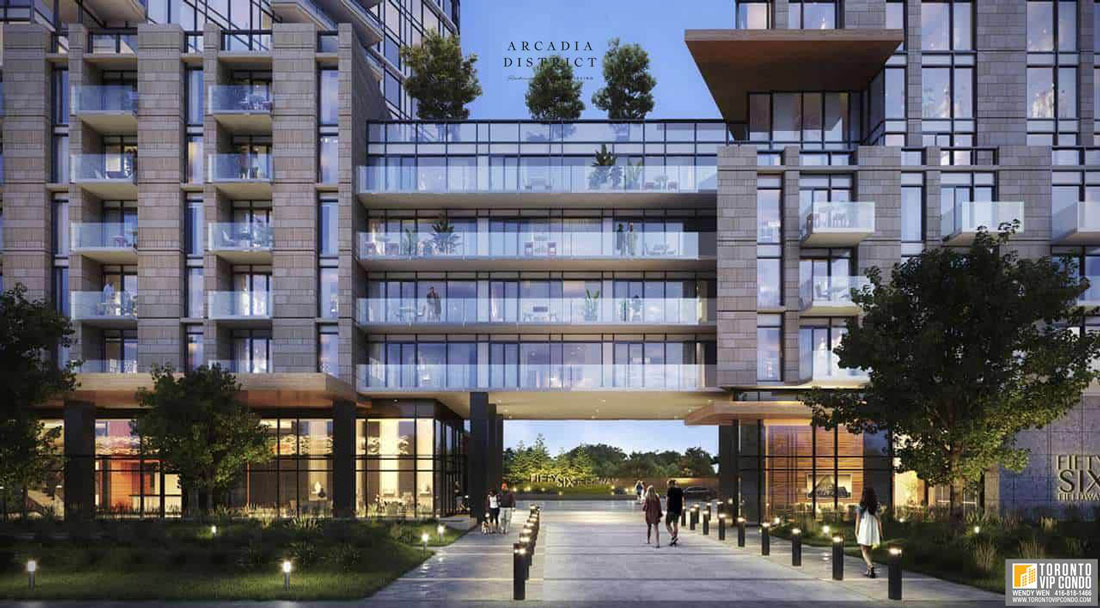 This is a rapidly expanding neighbourhood believed to be a revitalization centre hence the city is investing millions of dollars in transforming it into a mixed-use, habitable community.
This explains why several developers are beginning to build condos here. This is an ideal place to live and raise a family.
The area has plenty of great urban amenities: restaurants, shops, parks, greenspaces and more. The development is close to big box stores such as Shoppers Drug Mart, Costco, Ikea, HomeSense, Walmart and Winners.
This location is home to elementary as well as secondary institutions including Kingsley Primary School, Sunnylea Junior School, Burnhamthorpe Collegiate Institute and Etobicoke Collegiate Institute which are within a short drive of the project.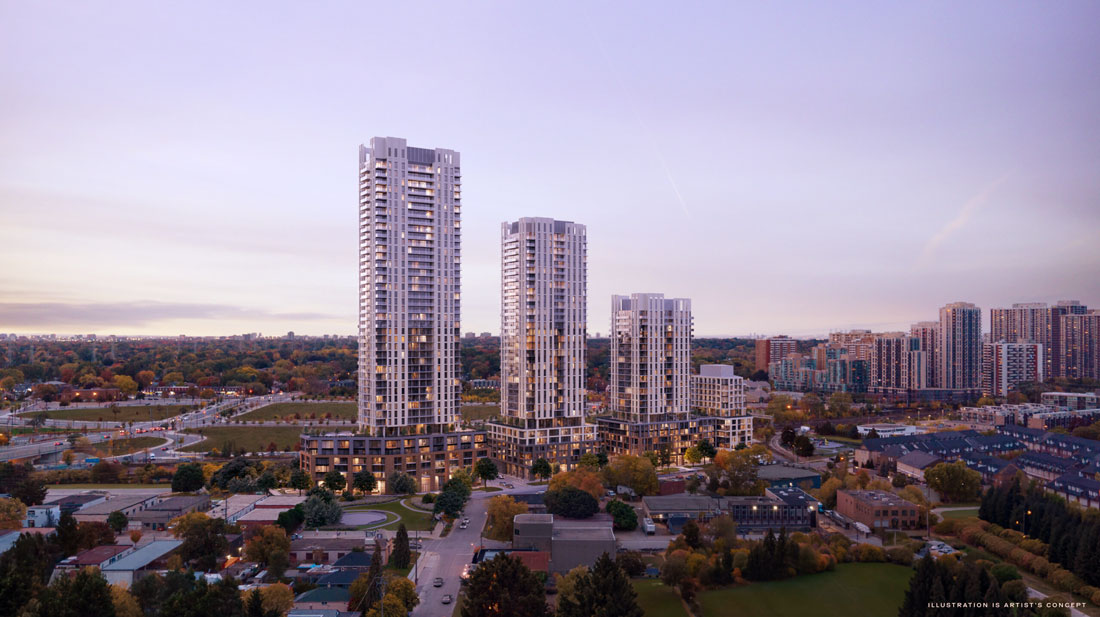 Future Arcadia District Condos residents will enjoy an active outdoor lifestyle – thanks to the areas' wide range of recreational venues including parks, public spaces, golf courses/clubs and more located nearby. Some of them include Bloordale Park North, Wedgewood Park, Echo Valley Park, Chestnut Hill Park, Humber Marshes, Hiking Trail as well as Lambton Golf & Country Club.
About the developer
EllisDon Developments is a global leader in the construction industry. The company boasts more than 70 years of experience and more than $5 billion in construction volume value yearly, making it a key player in a wide variety of development projects.
The developer has experience in the construction of residential, commercial and industrial buildings both in public and private sector. The firm has over 4,000 employees and transforms live by creating communities that flourish and grow. The company has redefined the construction industry through innovation, dedication as well as variety in skill and practices.