Daniels Artworks Tower | Toronto
Daniels Artworks Tower Condos located at Dundas Street East south-east corner and River Street and presently in pre-construction, is by the award-winning Daniels Corporation. Daniels Artworks Tower Condos is proposed to be a 33-storey building housing 437 units. It will feature contemporary suite layouts varying between one and three bedrooms. Daniels Artworks Tower Condos Highlights […]
Summary
Project: Daniels Artworks Tower | Toronto
Price: TBA
Completion: 2022
Storey: 33 Storey
Units: 433 units
Developer: Daniels Corporation
Address:
River St & Dundas St E Toronto
Daniels Artworks Tower Condos located at Dundas Street East south-east corner and River Street and presently in pre-construction, is by the award-winning Daniels Corporation.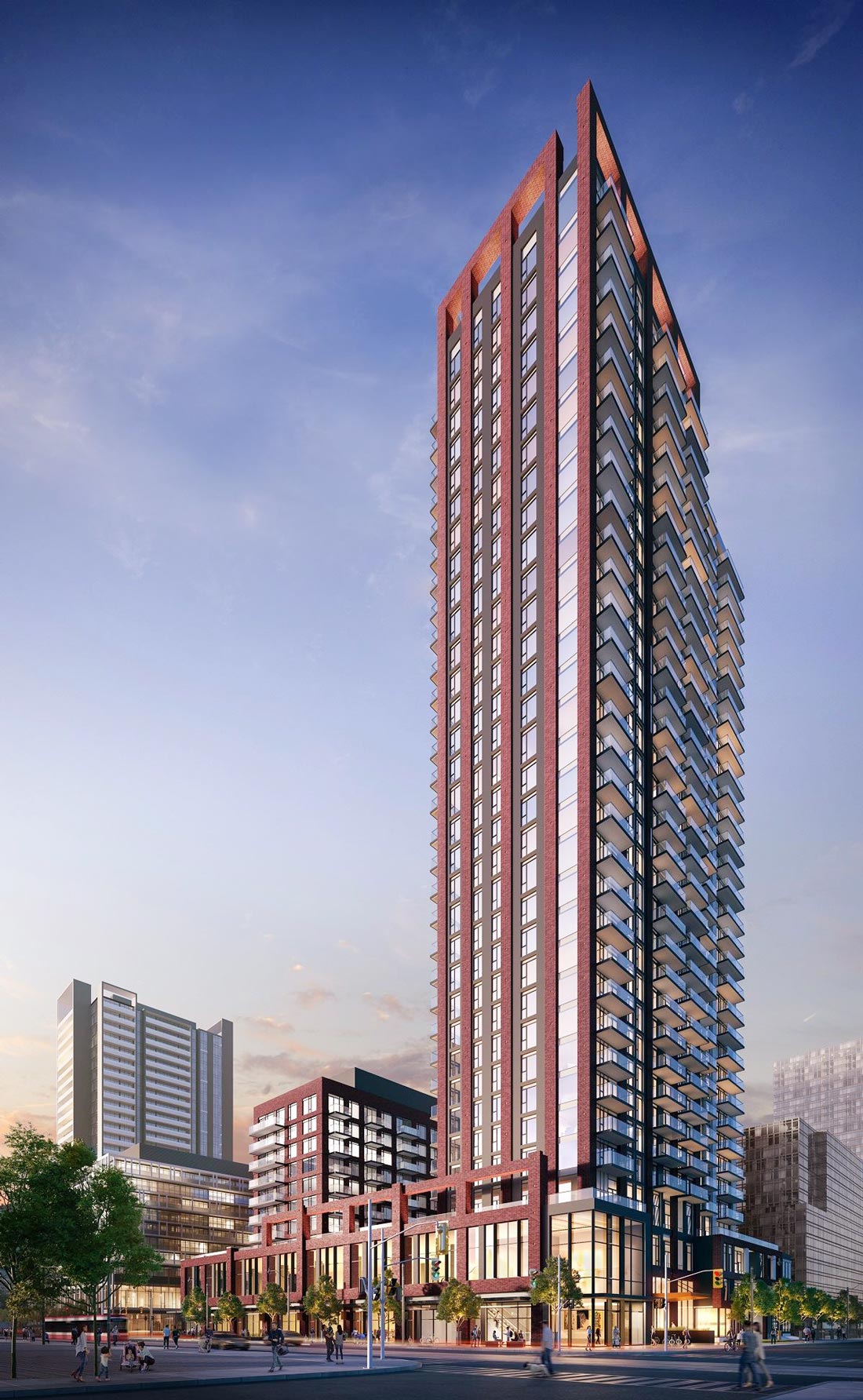 Daniels Artworks Tower Condos is proposed to be a 33-storey building housing 437 units.
It will feature contemporary suite layouts varying between one and three bedrooms.
Daniels Artworks Tower Condos Highlights
Located in downtown Toronto's most sought-after east end neighbourhoods
Short drive to Don Valley Parkway & Gardiner Expressway
Minutes to St. Lawrence Market and Eaton Centre
Close to shopping, fine restaurants, schools and entertainment venues
Within minutes of Ryerson University
Close to Regent Park Aquatic Centre
Located just minutes to parks including Craigleigh Gardens, Park Drive Reservation Lands and Riverdale Park (which features a playground as well as baseball facilities, swimming, winter sledding and skating)
Amenities
Everything about Daniels Artwork Condos including amenities will certainly be exciting and will exceed your expectations. Some of the amenities include a stunning, gallery-like lobby, ingenious facilities, as well as fabulous finishes.
Transit Options
Daniels Artworks Tower Condos is very well-connected and this will allow residents to get around conveniently. With several LRT stations positioned along Gerrard St East, Dundas St East as well as Queen St East, connecting to the nearby subways plus other areas is a breeze.
The College subway station is located closest to the development site and it links with the Union Station and places in the north.
Don Valley Parkway and Gardiner Expressway – both of which are major highways – are only within a few minutes' drive, allowing motorists to travel around quickly and conveniently in any direction.
Getting about is also made easy by the numerous major arterial streets when highways are congested. Residents in this area will always enjoy fast and comfortable travel– thanks to the LR, subways as well as numerous arterial streets.
Daniels Artworks Location and Neighbourhood
Daniels Artworks Tower Condos is located in Toronto's most coveted east end neighbourhoods, in proximity to all amenities including numerous eateries, stores, markets, entertainment spots, schools as well as universities.
Don Valley Parkway and Gardiner Expressway are close by. The development site is well connected by LRT, making it convenient for residents to travel around downtown and other places.
The project site is close to Regent Park Aquatic Centre, which is a great place for fun sports activities for both kids and adults.
The location is family-friendly, with both nature and amenities easily accessible by residents. Daniels Artworks Condos offer an incredible investment opportunity that should not be missed.
About Daniels Artworks Tower Condos Developer
Based in Toronto, Daniels Corporation is a reputed company that has been in the construction industry for over 50 decades. It boasts of 28,000-plus houses, communities, apartments, as well as other commercial spaces.
The firm has an impressive portfolio that includes some of the country's most famous landmarks including Toronto Eaton Centre, Erin Mills and Toronto-Dominion Centre among many others.