Vincent Condos | Vaughan
Vincent Condos is a new condominium project located at 2901 Highway 7 and Jane Street in Vaughan. This development by Rosehaven Homes in partnership with Townwood Homes is now in pre-construction.
Summary
Project: Vincent Condos | Vaughan
Price: TBA
Completion: 2024
Storey: 27 and 37
Units: 800
Developer: Rosehaven Homes & Townwood Homes
Address:
2901 Hwy 7 Concord, ON L4K 1W2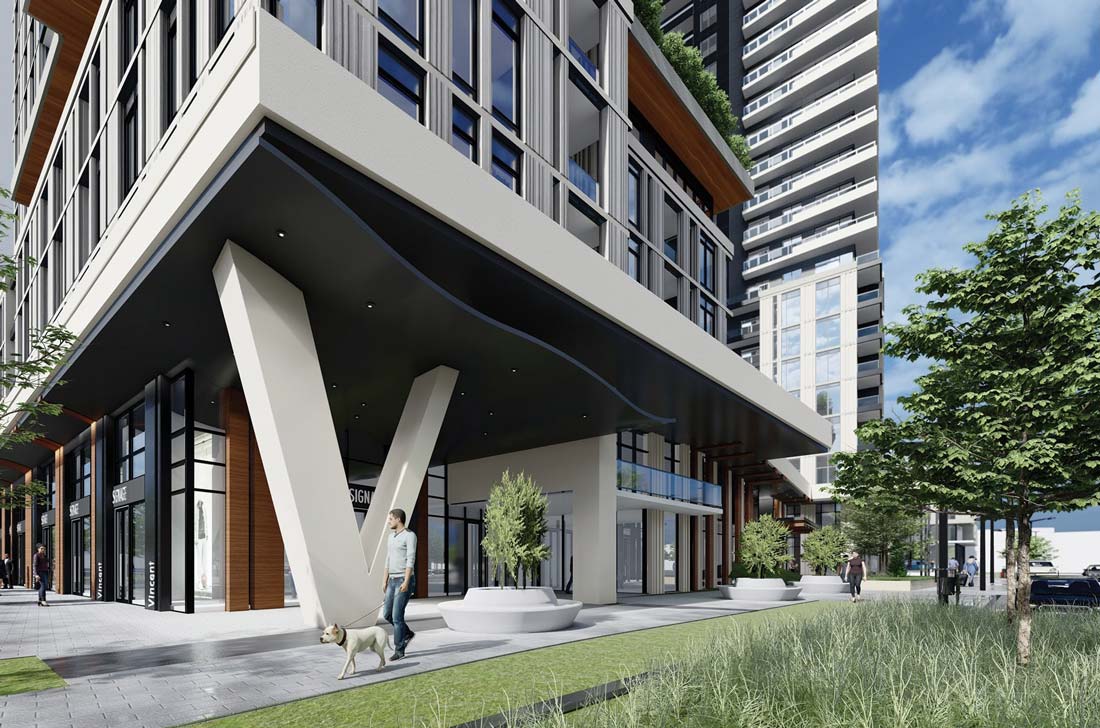 Vincent Condos will comprise two towers, 27 and 37 storeys respectively, and housing 800 mixed condo units in total. These two towers will be connected by a 7-storey podium that will feature floor level retail and commercial space. Units will include 1-bedroom, 2-bedroom, and 3-bedroom layout.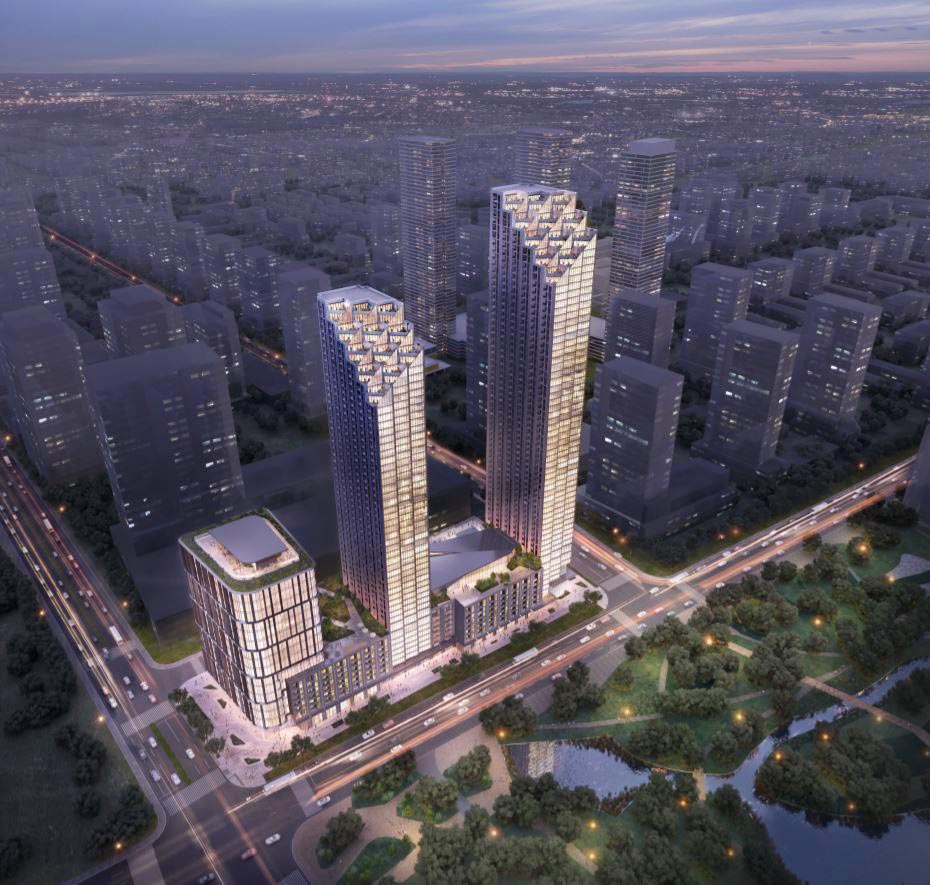 The project will feature trendy modern suites as well as hotel-inspired amenities. Further information including the estimated completion date is still unknown.
Vincent Condos Highlights
Sits right at the core of downtown Vaughan
Has a Walk Score of 22/100, Transit Score of 72/100, and Bike Score of 54/100
5-minute walking distance to the Vaughan Metropolitan Centre Subway station
Offers easy access to Highways 400 and 407
Located within a 4-minute drive of York University
Close to shops, eateries, and entertainment venues
Located within 7-minutes' drive of Vaughan Mills
12 minutes' drive to Yorkdale Shopping Centre
Close to parks including Weston Downs Park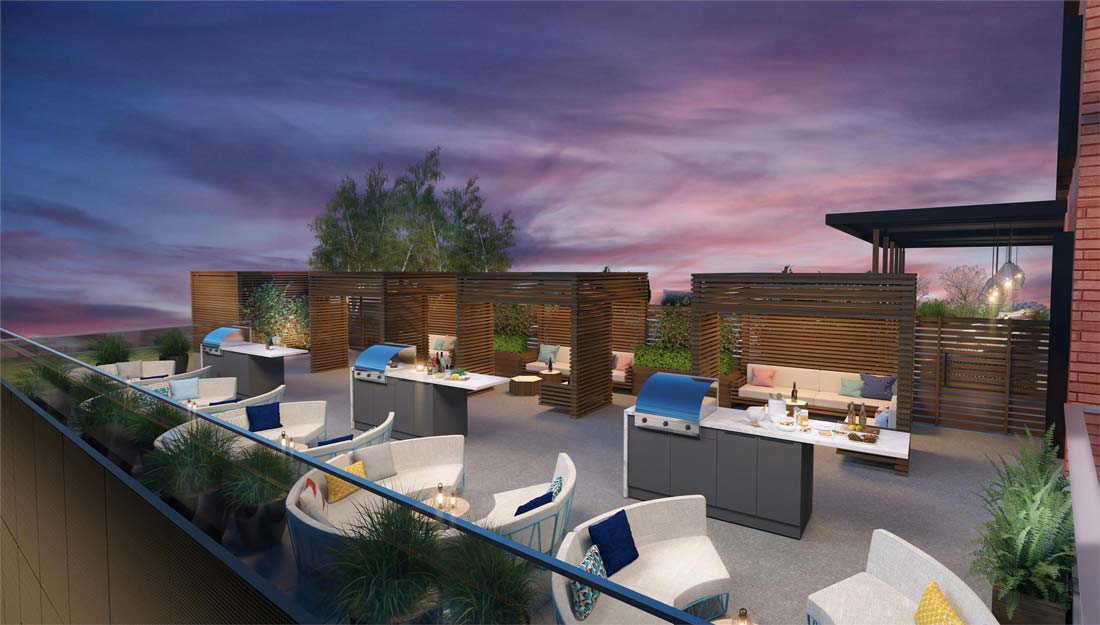 Transit Options
Vincent Condos is located in the heart of Vaughan Metropolitan Centre – Vaughan's new downtown – which is transit-friendly, with numerous Viva (YRT) bus stops only moments away, hence making it easy to travel seamlessly across the city.
A 4-minute walk will get residents to Vaughan Metropolitan Centre where they can connect to the Subway as well as Viva BRT. Motorists will easily access Hwy 7, Hwy 407, as well as Hwy 400, all of which are just a short drive away from the project site.
Location and Neighbourhood
Vincent Condos is nestled right at the core of downtown Vaughan. The region has been seeing rapid growth plus an influx of several transformative additions and the project site is perfect for both business professionals and students.
The complex is located just a short drive to attractions and amenities including Canada's Wonderland, the LegoLand Discovery Centre, Cineplex Vaughan, Ikea Vaughan, Home Depot, Best Buy and TD Bank. The development is located approximately 17 – 20 minutes' drive to Humber River Hospital.
Residents will be only a short drive to several recreational venues such as parks, libraries, golf courses among others. Some of them include Chancellor Park, Vaughan Grove Sports Park, Boyd Conservation Park, Vaughan Public Library, The National Golf Club of Canada, and the Country Club.
There are also several educational institutions located just a short drive away.
They include Lamberton Public School, Vaughan Secondary School, York University, Institute for Aerospace, Woodbridge College, University of Toronto, and Seneca College – York Campus.
York University, which is roughly 7 minutes' drive away,.is the third largest university in Canada and hosts 46,000 undergraduate students plus 5,900 grad students. Also, it has 7,000 employees in total.
Vaughan is currently home to more than 11,370 businesses and is expected to create 120,000 residential units as well as 6,500 jobs by the year 2031.
Its employment growth from 2006 to 2016 has been 3.5%, and it actually makes up 38% of the employment in York Region. This makes it the largest employment centre in the area.
There are limitless opportunities for business professionals who want to call this developing urban suburb home. The first major step in transforming Vaughan into a suburban city core was the creation of the Subway Line 1 addition which involved the VMC, with job additions such as the remarkable KPMG office building located on site.
Steps are being taken to metropolitanize the city of Vaughan with an example being the forthcoming expansion of the Mackenzie Vaughan Hospital scheduled to span 1.2 million sq. ft. with 350 beds and the prospect of holding 550 beds. This addition will certainly add new jobs to the area.
Vincent Condos now offers you the perfect opportunity to invest in this fast urbanizing region.
About the developer
Rosenhaven Homes is a real estate developer boasting more than 25 years' experience. This award-winning developer has earned a reputation for building numerous custom homes plus condominium projects across Southern Ontario and the GTA.
The company has been well recognized for creating remarkable architecture and design and has over many years won numerous real estate industry awards.
The company attributes its success on its attention to detail, desire to provide customer satisfaction, as well as incentive programs where repeat home buyers are rewarded.