The Yards Condos | Toronto
The Yards Condos is a new innovative master-planned condominium development coming soon to 2 Tecumseth St, Toronto, Ontario. This pre-construction project is by TAS.
Summary
Project: The Yards Condos | Toronto
Price: TBA
Completion: 2026
Storey: 1, 2, 38 and 15
Units: 354 and 297
Developer: TAS
Address:
2 Tecumseth St., Toronto, ON M5V 2R5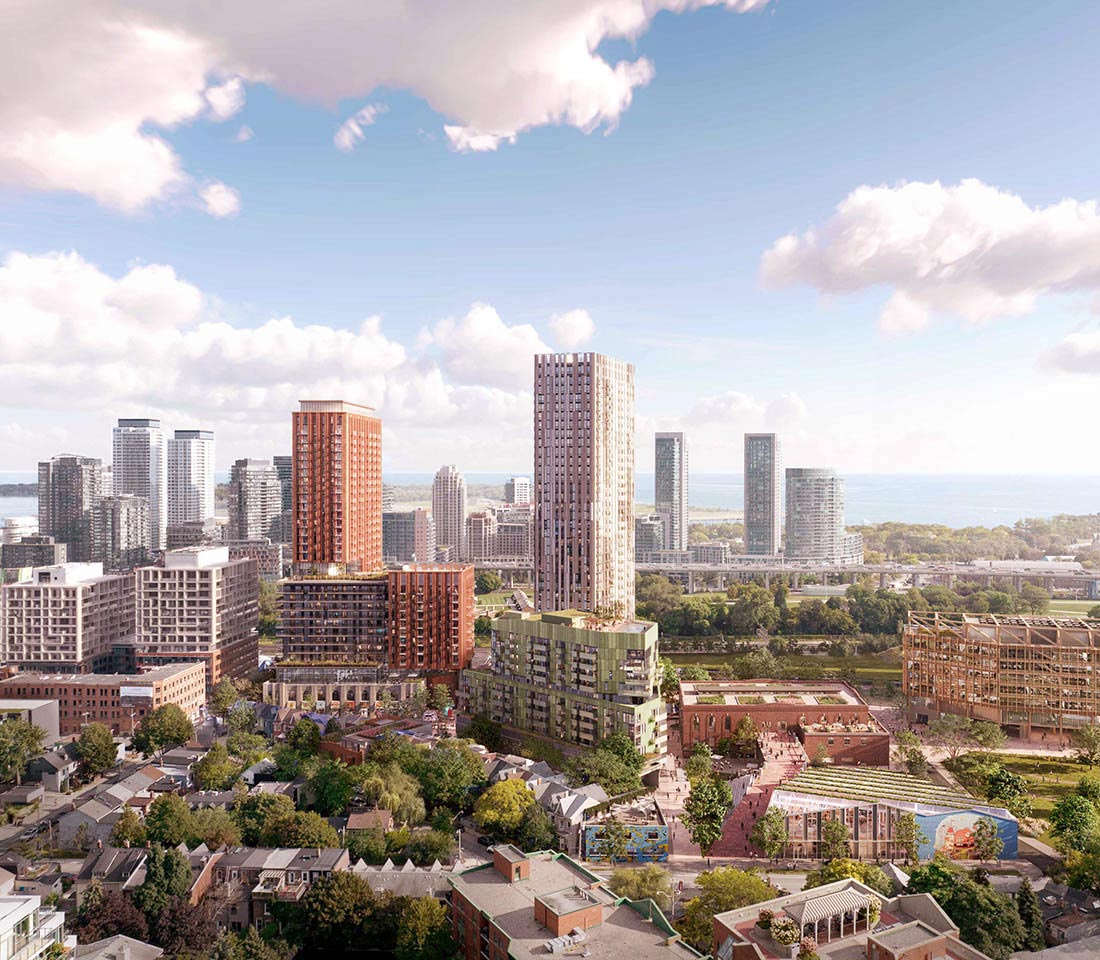 The Yards Condos will consist of several buildings when completed:
Building No. 1 will comprise the refurbished 2-storey industrial structure which will house enclosed retail units plus an outdoor "market hall". An 11-storey element atop it will feature office space. The roof of this building will include a greenhouse for urban agriculture, with a 2-storey pedestrian bridge connecting it to the nearby residential tower.
Building No. 2 will be a mixed-use tower 38 storeys high housing 354 residential units from the fifth level upwards. The project will feature 42,366 sq. ft. of office space as well as 11,323 sq. ft. of retail space. It is planned to be linked to the first building with a sheltered pedestrian bridge at level two and three. This condo is intended for growing families and young professionals who live in the area hence 11 percent of its units will be allotted for 3-bedroom suites measuring an average of 1,100 square feet.
Building No 3, which is expected to be named The Rail Residences, will be a mixed-use condominium 15 storeys high, featuring residential, retail and exceptional indoor winter garden. It will contain a total of 297 units, of which 9 percent will be designated for 3-bedroom suites.
Building No. 4 will be a 2-storey commercial building facing Niagara Street. Future residents will profit from the additional enclosed connection by which pedestrians can access the courtyard.
Building No. 5 will be a 1-storey building positioned parallel to the public street connecting Wellington St West with Tecumseth Street.
Building No. 6, which will be 1-storey high, will occupy a spot south of the site and consist of 1,894 sq. ft. retail space.
The rest of this master-planned community development's phases will include a mix of retail, restaurant, private as well as private space which will benefit the residents and the entire neighbourhood.
The complex is also proposed to include a boardwalk plus an amphitheatre. Some of the buildings will be linked to a sequence of underground as well as above-ground pathways, and this will make it possible for the community to conveniently function fully throughout the year.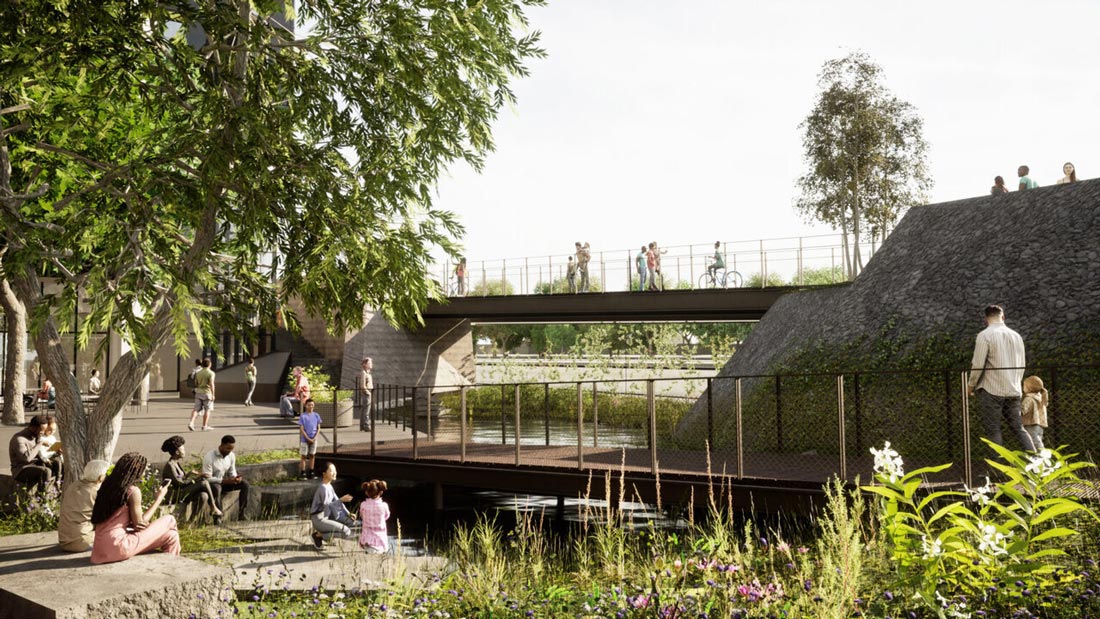 This complex is expected to include 423 parking spaces, with two different places below grade and 901 bike parking spots Also, there will be 7 loading spaces accessible via the P1 level for the service vehicles.
The Yards Condos will be ideal not just for families but also for professionals and downsizers.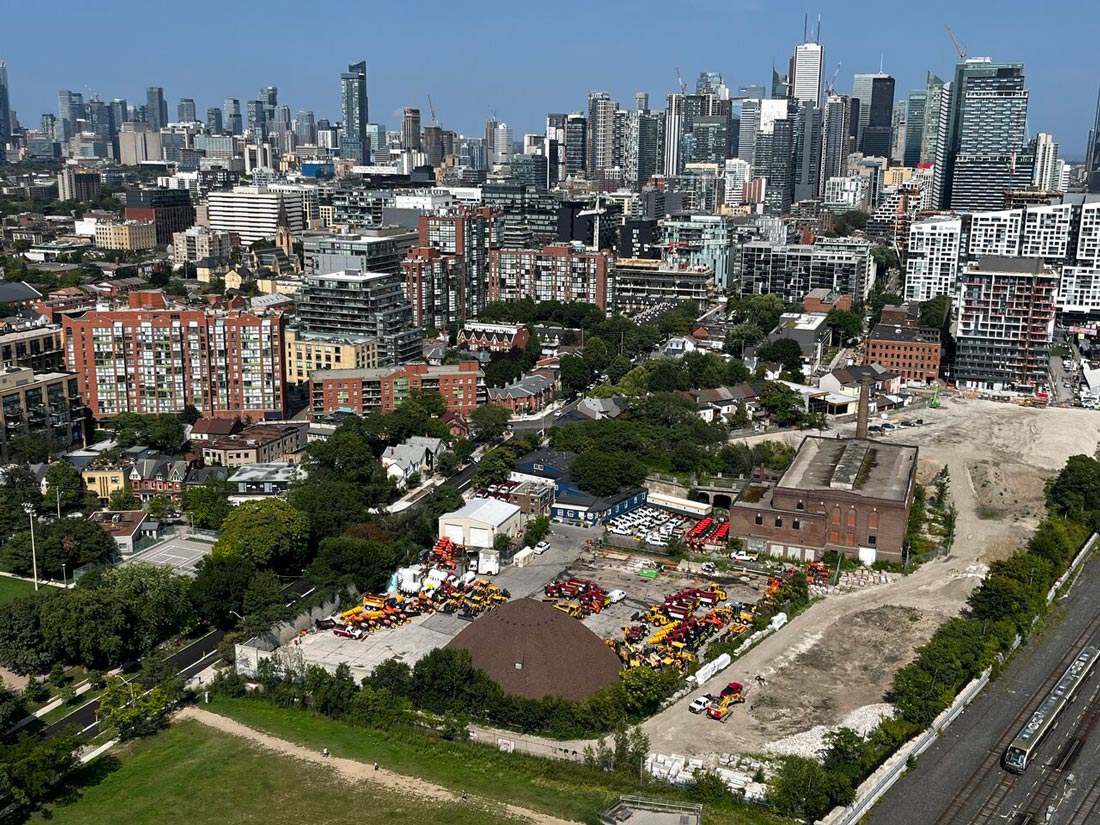 The Yards Condos Highlights:
Located in Toronto's vibrant Niagara neighbourhood
Has a Walk Score of 99/100, Transit Score of 95/100 and Bike Score of 95/100
Located just steps to Stackt Market
Close to Spadina Avenue
Minutes to Union Station in downtown Toronto
Minutes to Billy Bishop Airport
Bordered by numerous shopping, dining and entertainment venues
Close to schools
Close to parks including Stanley Park, Massey Harris Park and Victoria Square Park
Transit Options
The Yards Condos boasts an excellent Transit Score of 95. Just a short walking distance northwards, eastwards or westwards are four streetcar routes namely #501 Queen, #504 King, as well as #510 Spadina plus #511 Bathurst — all of which conveniently connect commuters to subway stations on Line 1 Yonge-University or the other one, Line 2 Bloor-Danforth. Additionally, commuters can access all the GO Transit routes, VIA Rail, as well as the Union-Pearson Express. Motorists have easy access to the nearby Gardiner Expressway.
Location and Neighbourhood
The Yards Condos is located in Toronto's beautiful and vibrant Niagara neighbourhood, a highly coveted location. This family-oriented area is bordered by the highest assortment of lifestyle amenities which can be found at the West End. They include a wide range of shopping, dining, recreational and entertainment options.
This downtown Toronto's pocket is undergoing rapid transformation with several urban plans taking place, such as 2 new parks, contemporary housing as well as an efficient streetcar route.
The nearby area is among the largest centres for startups plus tech company offices in North America. The Financial District lies merely a short walking distance or streetcar ride away from the development site.
About the developer
TAS group is renowned in the heritage revitalization plus bespoke home market. However, they have of late evolved into the high-rise market creating several spectacular condominium buildings. This includes in the neighbourhood of this new development. The developer values socially innovative projects.