The Design District Condos | Hamilton
Coming soon to 41 Wilson Street in Hamilton is a new landmark condominium development — The Design District Condos. This project by EMBLEM Developments Inc. is now in pre-construction phase.
Summary
Project: The Design District Condos | Hamilton
Price: TBA
Completion: 2027
Storey: 30
Units: 931
Developer: EMBLEM Developments Inc.
Address:
41 Wilson St, Hamilton, ON L8R 1C6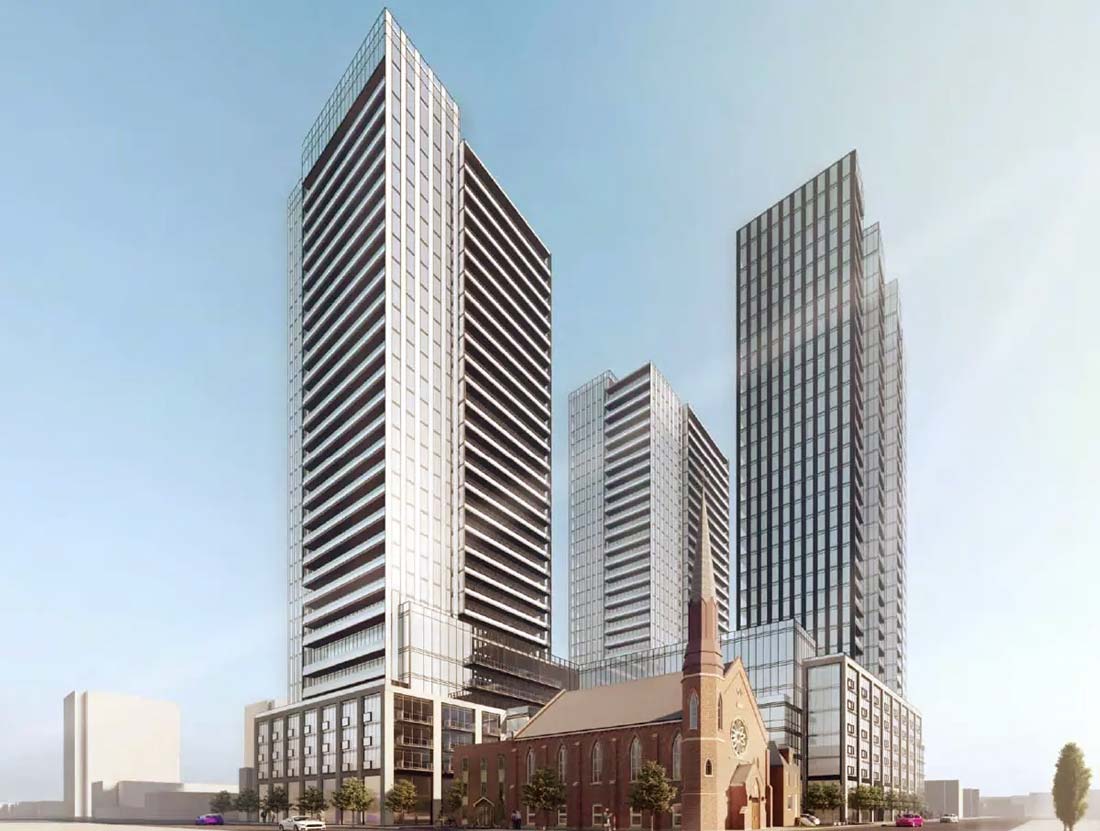 The Design District Condos is planned to comprise three towers rising to a maximum of 30 storeys. The development will contain 931 condo units that will include one-bedroom, one-bedroom + den; two-bedroom, and three-bedroom condo suites.
It will contain 9,326 square metres of indoor plus outdoor amenity space in total. It will also house 1,784 square metres in total, of retail space on the ground floor, which will allow residents to conveniently access various amenities without the need to leave the building.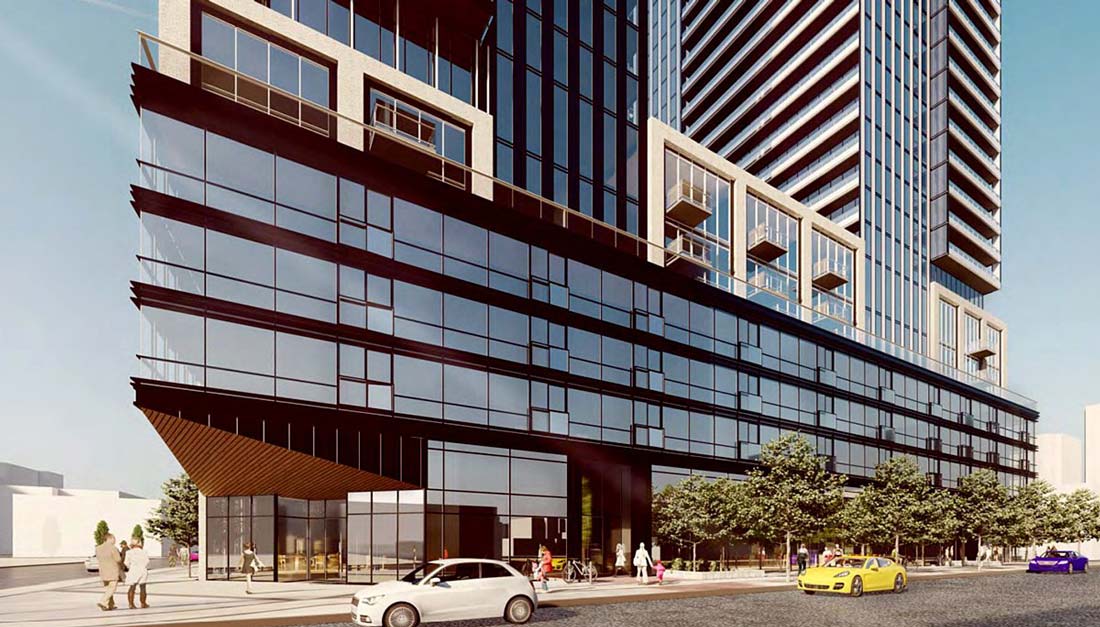 The complex is proposed to feature sufficient parking spaces for the residents, of which 505 will be located in an underground garage. There will also be 469 bicycle parking spaces, with 15 allocated for short-term/rental use.
Completion is anticipated for 2027 while VIP is slated for summer 2022.
The Design District Condos Highlights:
Located in the vibrant heart of downtown Hamilton
Has a 97/100 Walk Score, 85/100 Transit Score and 93/100 Bike Score
Offers quick access to the Upper Centennial Parkway, QEW and Highway 403
short drive to St. Joseph's healthcare
Within approx. 45-minute drive of Niagara Falls
Approx. 50-minute drive to downtown Toronto
Bordered by shopping, dining, recreational and entertainment venues
Close to schools
Approx. 4-minutes to Mohawk College
Short drive or bus ride to McMaster University — Downtown Centre
Close to parks such as Bayfront Park, Cline Park, Valley Park, Beasley Park and Eramosa Karst Conservation Area
Amenities
The Design District Condos will feature many great amenities that will include a lobby, party room, co-working space, fully equipped fitness centre, yoga room, pool, outdoor lounge, outdoor seating, outdoor dining area, outdoor BBQ, outdoor spaces, outdoor swimming pool and dog run.
Transit Options
Residents of the Design District Condos will easily access Hamilton GO Centre as well as West Harbour GO station, both of which provide weekday rail service to downtown Toronto. Hamilton GO Centre is also the terminus for GO bus services offering services seven days a week.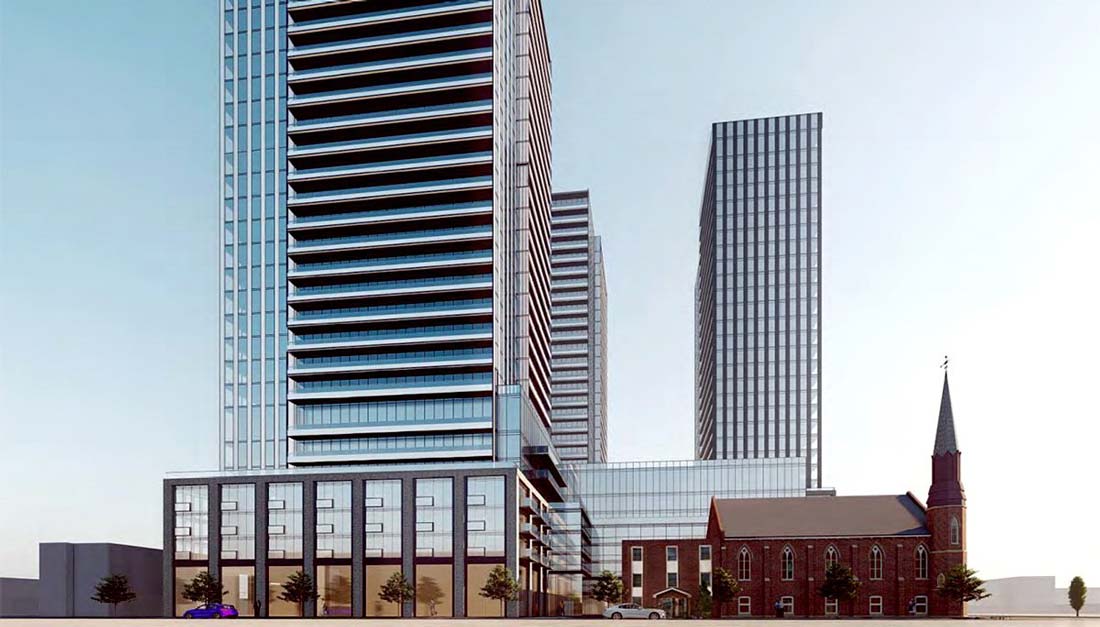 In addition, the Hamilton Street Railway operates several local bus routes in the neighbourhood. An upcoming light rail line along King Street will have stops in the neighbourhood. Motorists will be just a short drive from Highway 403 and QEW (Queen Elizabeth Way).
Location and Neighbourhood
The Design District Condos will occupy a prime location in the heart of downtown Hamilton, which ranks among Canada's most historic cities.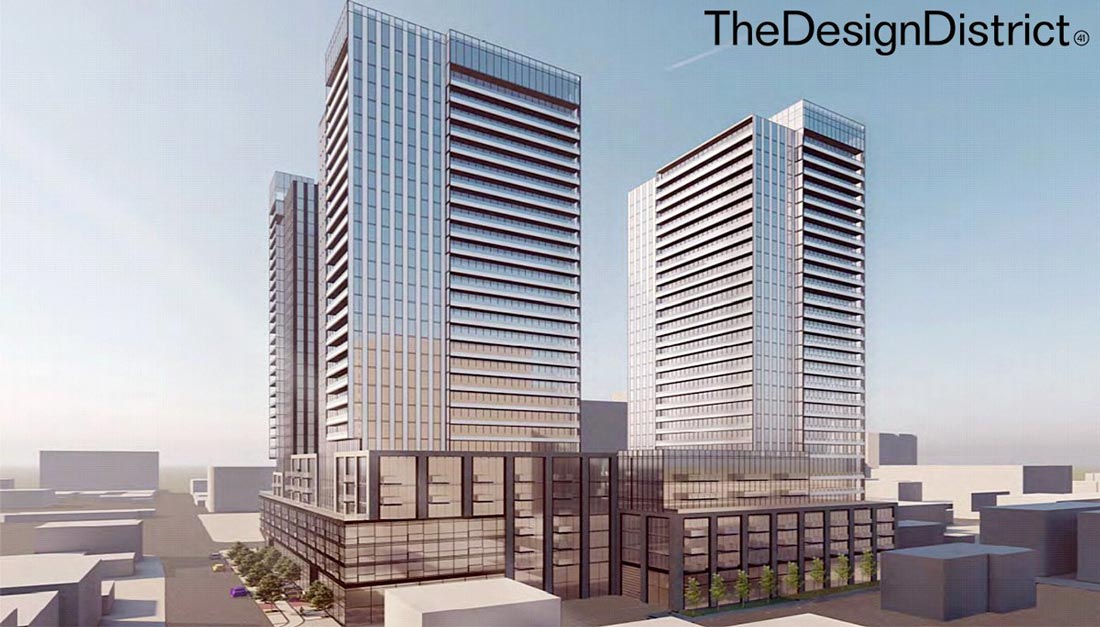 It is also Ontario's fifth most populous city, but with the 27th highest population density. This new development's vibrant area features brand-named grocery stores, shops, pharmacies and banks all located within a 3 kilometre radius, and eateries that represent several cultures just 2 kilometres from this future residence.
Hamilton is a charming city with 120-plus beautiful waterfalls. It is famed as the waterfall capital of the world. It has verdant parks, conservation areas and numerous scenic trails offering breathtaking scenery.
Some of the development location's attractions include Hamilton's City Hall, the First Ontario Centre Sports & entertainment arena, the First Ontario Concert Hall and Whitehern Historic House & Garden (a YMCA branch).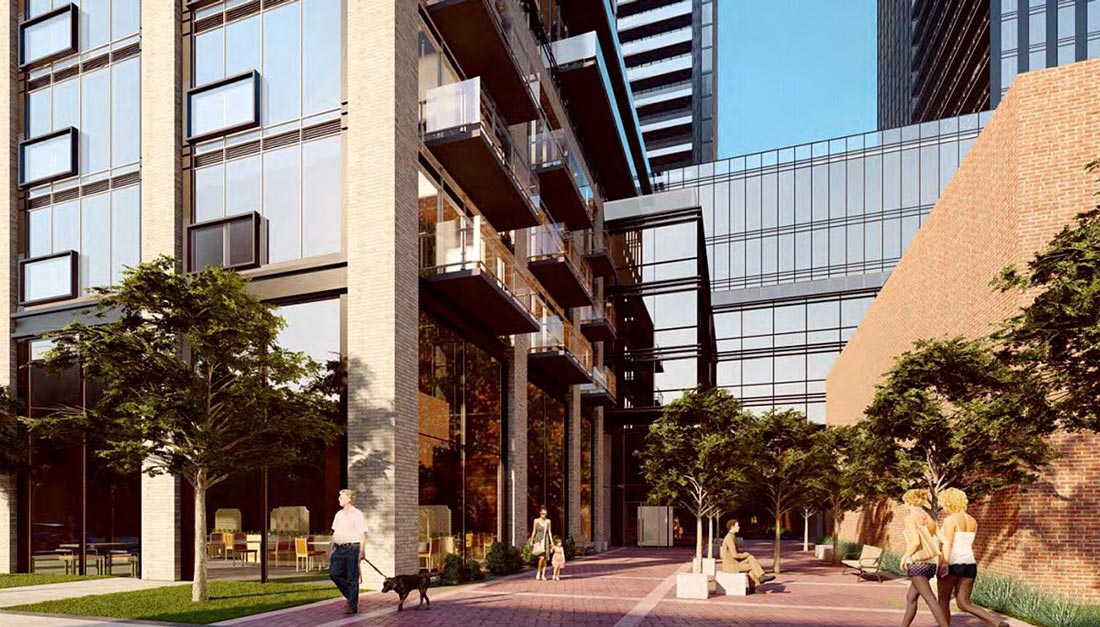 Hamilton is home to Mohawk College and McMaster University, located around 4 minutes' and 8 minutes' drive or short bus ride respectively from this upcoming condo. The former has 30,000 students, while the latter– which is Canada's 4th best university and also ranks as 69th top university in the world — has over 30,000 students who represent 120 countries.
The Design District Condos offers a perfect opportunity for investors and home buyers in search of a vibrant and affordable location outside Toronto.
About the developer
The Toronto-based EMBLEM Developments Inc. is a real estate company that was founded in 2019. Known for its signature designs known as Artform and Arte, the company creates homes for the Mississauga, Toronto as well as Hamilton area.
The company mostly focuses on developments in areas with growing communities as well as job opportunities. Their homes are uniquely designed to symbolize the value of artists as well as enhance healthier living plus safety-first environments.