Mode Condos | Toronto
MOD condo development will not only occupy an incomparable location, but it is also set to become one of the most unique skyscrapers in the city. It will be a 37-storey tower housing 478 units.
Summary
Project: Mode Condos | Toronto
Price: TBA
Completion: 2022
Storey: 37
Units: 478
Developer: CentreCourt Developments
Address:
201 Church St Toronto, ON M5B 1Y7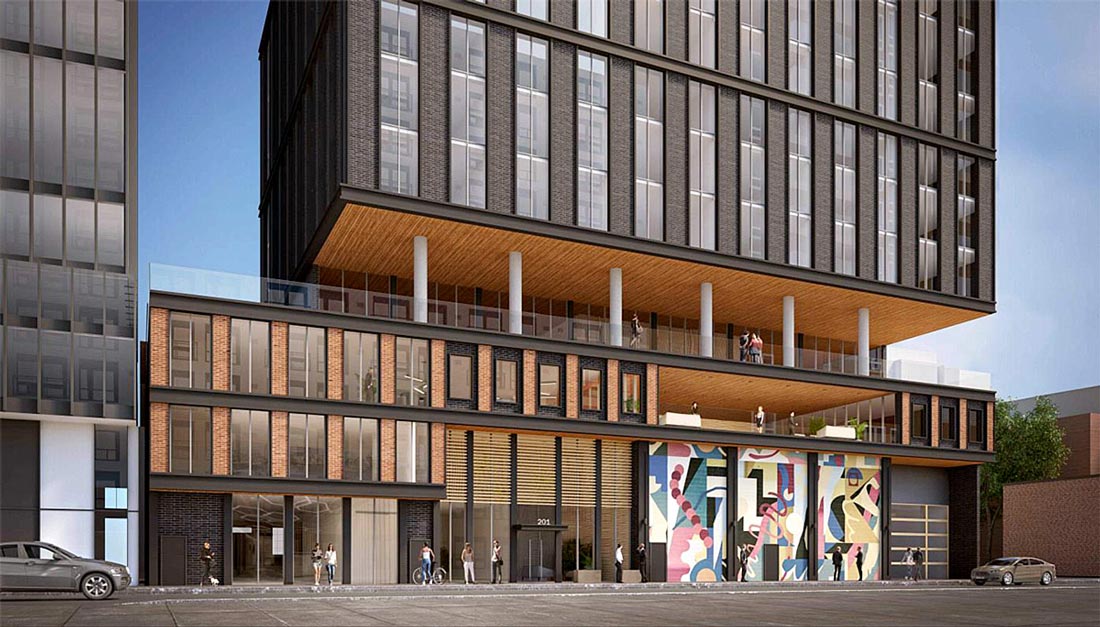 Mode condo development will not only occupy an incomparable location but it is also set to become one of the most unique skyscrapers in the city. It will be a 37-storey tower housing 478 units.
Mode Condos Highlights
Located in downtown Toronto's Garden District.
Has a 99/100 Walk Score, 100/100 Transit Score, and 75/100 Bike Score.
Bordered by amazing shopping, dining and entertainment options.
Located close to schools.
Close to parks such as Moss Park, Trinity Park and Labyrinth and Cloud Gardens.
Transit Options
Mode Condos is only a 5-minute walking distance to Dundas Station, while Sherbourne Station is only 17 minutes bus ride. There are several streetcars available on Dundas and Queen within 4 minutes' walk.
A 12-minute bus ride will get you to Union Station, while Pearson International Airport can be reached in 43 minutes using UP Express train.
Greyhound Canada Transportation Centre, which service locations throughout Ontario and USA, is within 9-minute walk.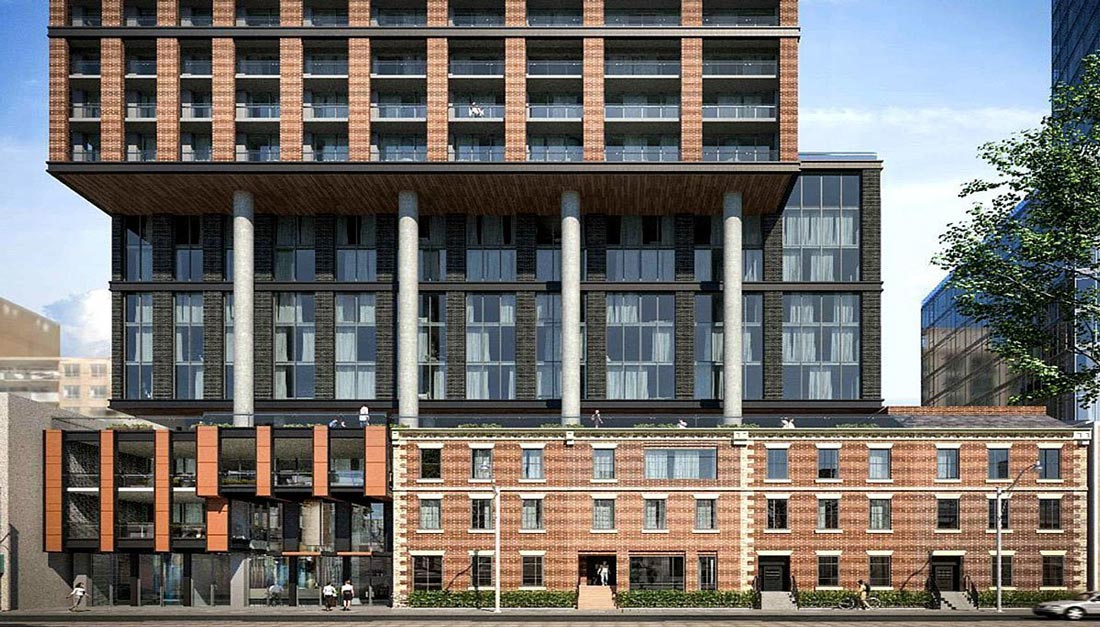 Location & Neighbourhood
Mode Condos sits in Toronto's Garden District, at the centre of everything – surrounded by numerous impressive shops and businesses. The city's best shops, bars, eateries are located here.
With the post office, local drugstores and supermarkets such as Metro and Longo all just steps away, nearly all the daily errands can be accomplished here. Truly a "Walkers' Paradise", this address boasts a 99/100 Walk Score.
Here, residents are free from the inconveniences of driving and parking as daily errands do not require a car.
This location is conveniently close to the city's most important landmarks. Yonge-Dundas Square, which is the city's top meeting place, Nordstrom Toronto Eaton Centre – the historic downtown retail centre and a 24-screen multiplex movie house are just 5-minute walk away.
To the immediate north of Dundas is the Ryerson University downtown campus. St. Michael's Hospital as well as Canadian Tire are also within close proximity of the condo site.
The top city centre landmarks including Toronto City Hall, Allan Gardens, George Brown College as well as Cabbagetown area to the east are within under 10 minutes' walk. The University of Toronto campus, Yorkville at Bloor, as well as University Avenue are all located less than 30 minutes away.
Within a short walk are world-class entertainment plus cultural spots, including the Ed Mirvish Theatre, The Senator Jazz Bar, the Phoenix Concert Theatre, the Elgin and Winter Garden Theatre Centre, Massey Hall, the Art Gallery of Ontario as well as the Sony Centre for the Performing Arts.
Fitness clubs and Toronto Central YMCA are in close proximity and so are several local parks in the heart of the city. They include Grange Park, St James Park, Trinity Square Park and its public labyrinth.
Church and Dundas has several public institutions. Some of the local public schools are the Elementary School Gabrielle-Roy as well as Jarvis Collegiate Institute. For preschoolers, there is Bond Street Nursery School to cater for them.
Also, downtown Toronto has several s hospitals including St Michael's, Toronto General, Women's College Hospital, Mt Sinai and the Hospital for Sick Children.
About the developer
Though a comparatively newcomer in the southern Ontario's real estate industry, the Toronto-based CentreCourt Developments has the ambitions of becoming the leading GTA high-rise home builder by maintaining high standards of both quality and customer service.