Mobilio | Vaughan
Register Now: (416)-721-9966
Mobilio Condos is a brand new condominium development located at Jane Street and Highway 7, Vaughan. The project, which is presently in pre-construction, is by Menkes and QuadReal.
The development, which will feature 2 towers, 21 and 20 storeys respectively, and house 550 suites in total, is the first phase of the Mobilio master-planned community. This is a meticulously-planned community that will perfectly balance townhomes, high-rise condominium towers, green space and amenities, and not only meeting the needs of all kinds of buyers, but also offering them unequalled value.
Additional information including unit sizes, finishes, amenities, launching date and more is yet to be released by the developers.
Mobilio Condos anticipated completion date is April, 2022, while VIP launch is scheduled for spring 2019.
Why consider investing in Mobilio Condos
Vaughan is poised to establish itself as an alternative downtown destination in the Greater Toronto Area. Its population has doubled in size since 1991 and the city has grown to become the 5th largest city in the GTA, hence it has attracted new residents and increased in popularity.
Vaughan plans to construct a new downtown and according to Real Estate Investment Network (REIN), an independent research think tank, this new downtown area is projected to attract 25,000 residents as well as create 11,000 jobs by 2031. It ranks Vaughan among the top urban areas in Ontario for real estate market performance & suitability for investment over the next five years.
Both students and faculty can get to the York University Campus via a 7-minute subway ride an improvement on the previous 40-minute bus ride.
As there are no more restrictions on university students and educational professionals in regards to student housing or Toronto's rental market housing, they now consider Vaughan city and the Vaughan Metropolitan Centre as their first pick for convenience-centric housing.
Currently, nearly 60% of the ridership of the Finch West subway extension is enjoying the Campus-centric stations.
Festival Condos is a brand new residential condominium development coming soon by Menkes and Quadreal, conveniently located at Hwy7 & Jane St. Connect with us now to learn more about the development.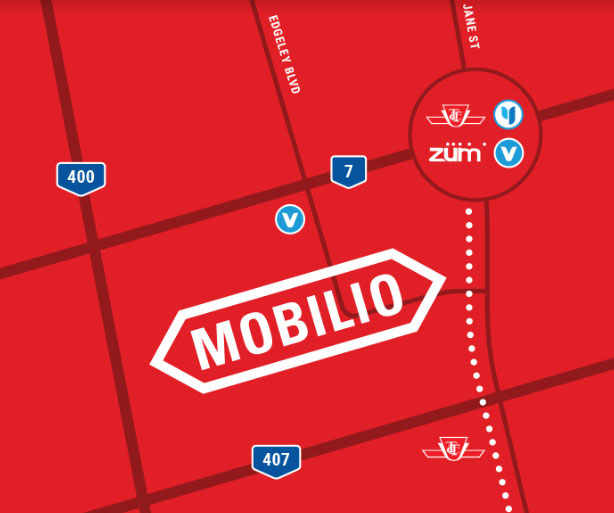 Mobilio | Vaughan
Completion: 2022
Price: TBA
Storey: 21 and 20 storeys
Units: 550
Address:
Jane St & Hwy 7 Vaughan, ON L4K 2M7