M4 Condos | Mississauga
M4 Condos is an exciting brand new condominium development by Urban Capital Property Group in conjunction with Rogers Real Estate Development Limited. This mixed –use, high-rise condo project, which is located at Grand Park Drive and Burnhamthorpe Road W, in Mississauga, is currently in pre-construction stage.
Summary
Project: M4 Condos | Mississauga
Price: TBA
Completion: 2025
Storey: 67
Units: 935
Developer: Urban Capital Property Group
Address:
3891 Redmond Rd Mississauga, ON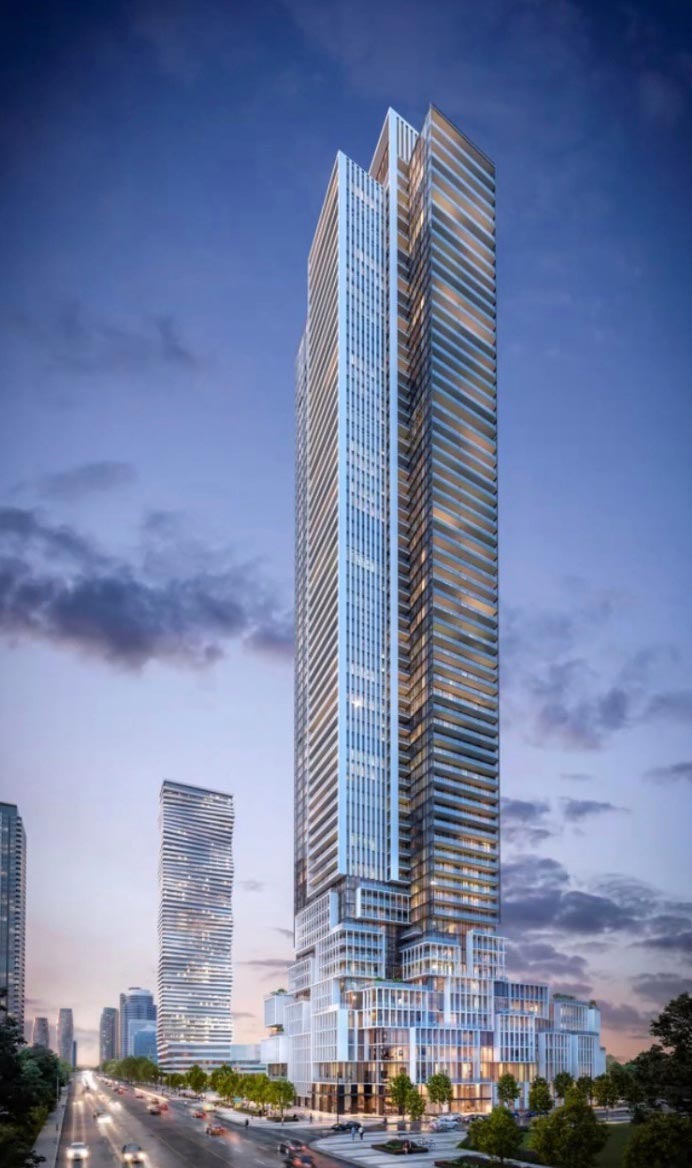 The fourth phase of a massive 9-tower master-planned community, M4 Condos will rise to 67 storeys and accommodate 935 units in total. Sitting on 15 acres piece of land, this complex will certainly be in a class of its own.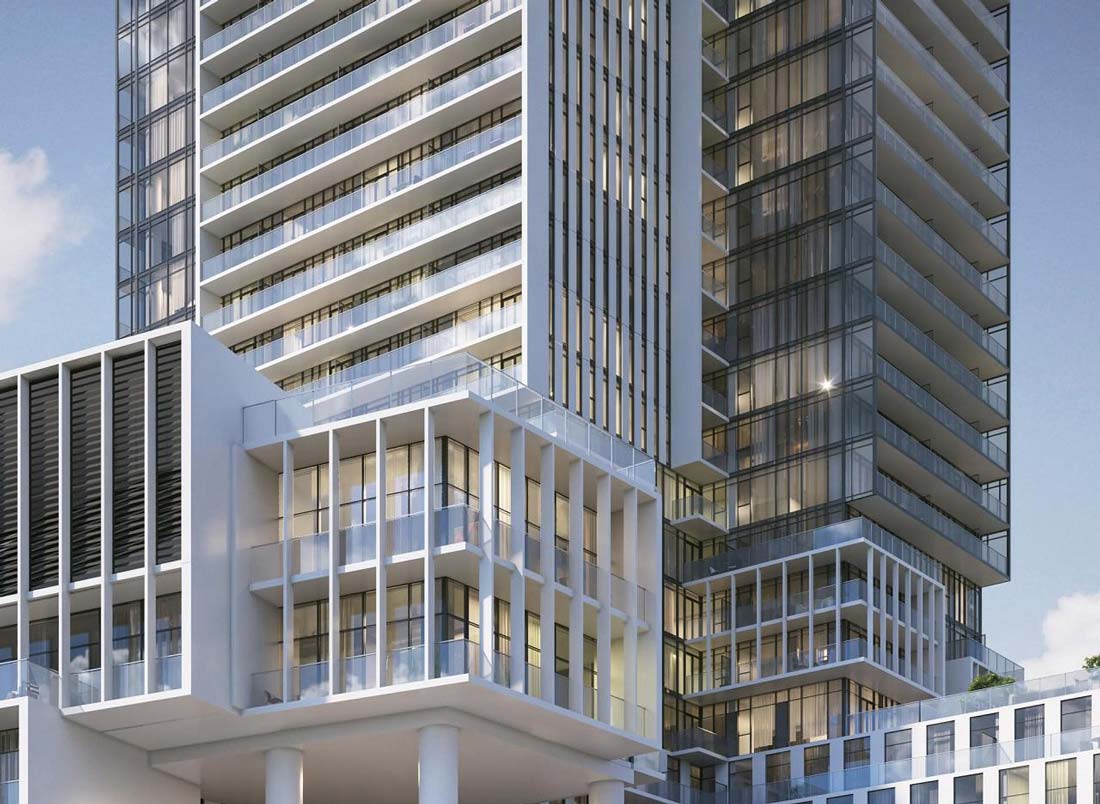 It will comprise 4.3 million sq. ft. of space, a vast green space, plus 2 acres of parkland. Additional details including the unit mix, unit sizes, VIP Launch date, completion date and more are still undisclosed. Registration is ongoing.
M4 Condos Highlights
Has a Walk Score of 76/100, Transit Score of 63/100, and a Bike Score of 76/100
Located within a 9-minute walking distance of Square One Shopping Centre
Close to several transit options
Near many shops, restaurants, recreation and entertainment centres
Close to numerous schools
9 minutes' walk to Sheridan College
10 minutes' drive to the University of Toronto – Mississauga Campus
Close to parks including John "Bud" Cleary Park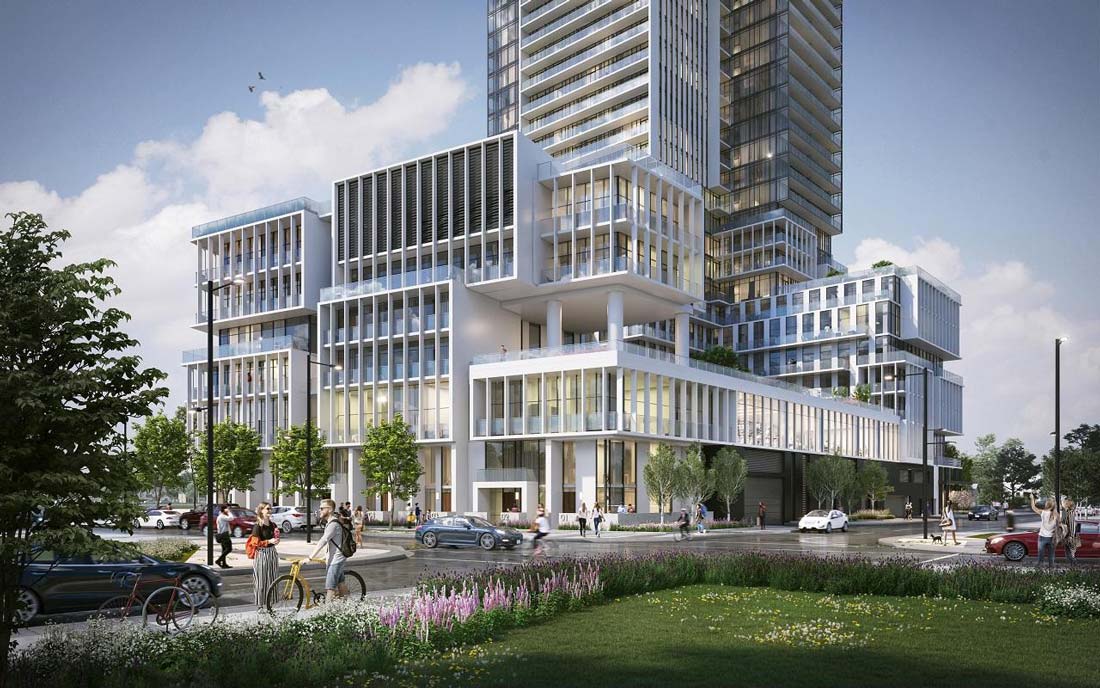 Amenities
The development is expected to feature many amazing indoor as well as outdoor amenities that include an outdoor terrace featuring sundecks plus an outdoor pool, expansive party lounge, games area, kid's zone, a fitness facility with ultramodern equipment and more.
Transit options
The development is conveniently located just 9 minutes' walking distance from Square One Shopping Centre, which acts as the city's main transportation hub with multiple local MiWay buses as well as GO buses running through it.
Besides, the public transit services in this area are being improved with the Hurontario LRT which will extend 18 km between Mississauga and Brampton scheduled to be completed in 2024.
On completion, this LRT will provide a quick, reliable, as well as more convenient transit. Additionally, it will increase the value of the properties located close to this corridor.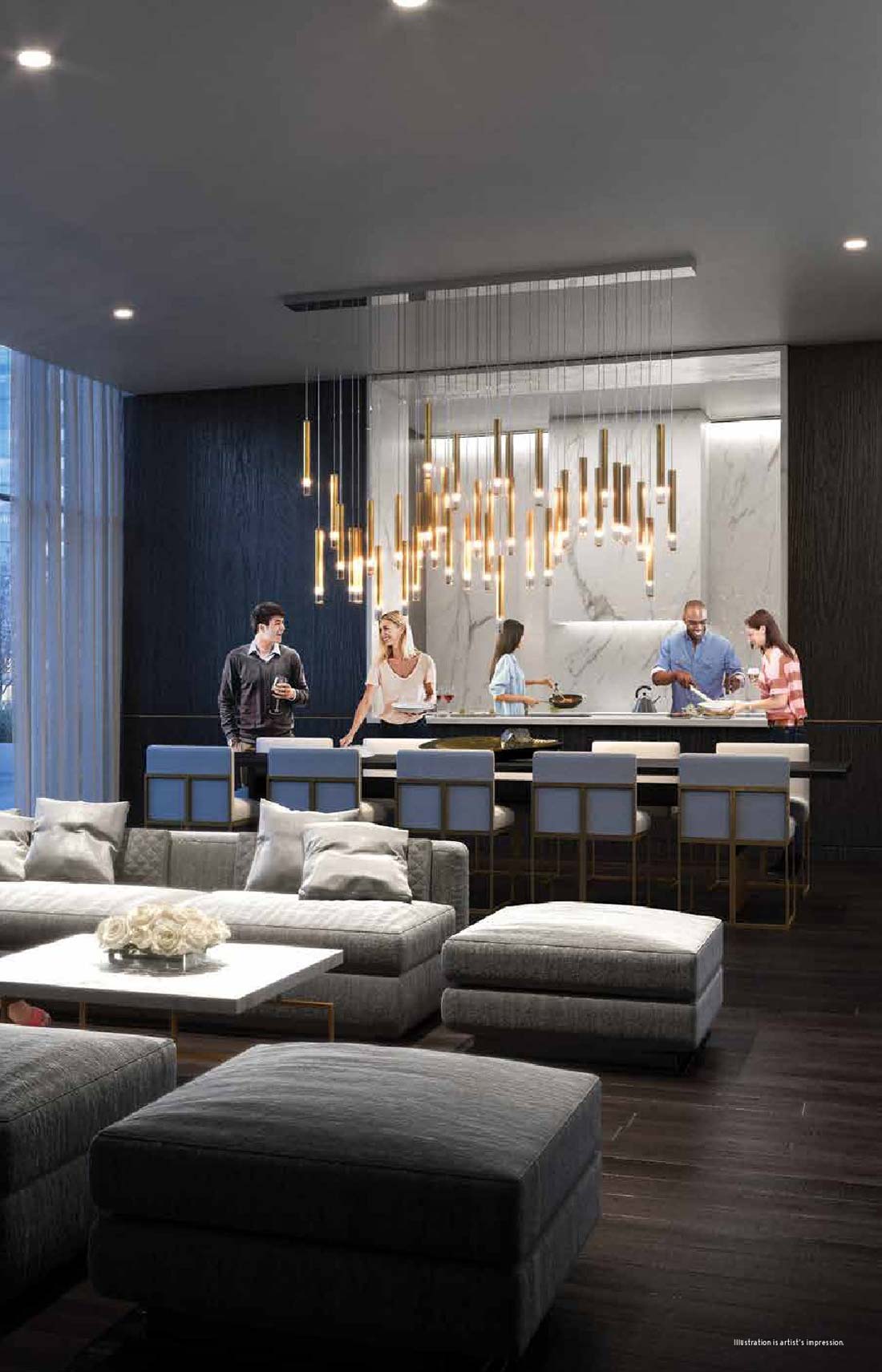 Location & Neighbourhood
M4 Condos is located at an enviable address, merely 9 minutes' walking distance to Square One Shopping Centre, which is home to over 360 shops plus services that comprises a newly refurbished food court as well as a luxury wing featuring multiple designer brands.
A part from a mixture of restaurants that range from casual to high class, the Shopping Centre's complex has an assortment of entertainment complexes such as Playdium, Cineplex Cinemas, as well as Mississauga's Celebration Square.
The area has a Walk Score of 76/100, meaning M4 Condos residents will be able to run most of their daily errands on foot.
There are numerous big box stores in the neighbourhood including Walmart, LCBO, Shoppers Drug Mart, Real Canadian Superstore, Whole Foods, and Home Depot, and the high Walk Score can be mostly attributed to them.
The area has many schools in close proximity. A quick 9-minute walk will get you to Sheridan College while a convenient 10-minute drive will get you to the University of Toronto – Mississauga Campus hence M4 Condos is perfect for both families and post-secondary students.
About M4 Condos Developers:
Urban Capital Property Group
Based in Toronto, Urban Capital Property Group ranks among the leading real estate developers in the city. The company was founded in 1996, from when it has acquired an extensive portfolio of building ground-breaking condominiums throughout the Greater Toronto Area.
Over the past few years, the company has successfully ventured into the master-planned community market and has received many awards for its latest developments.
Rogers Real Estate Development
Owned by the Rogers Family, Rogers Real Estate Development is a privately-held company. The family has for decades owned and for long debated on the best use for the piece of land that M City is scheduled to occupy.
The region's fast growth encouraged them to partner with Urban Capital Property Group, a developer that is highly experienced in creating master-planned communities.