Grand Central Mimico | Etobicoke
Grand Central Mimico Condos is a new trendy multi-phase condominium development by VANDYK Communities. This stunning modern master-planned community complex is located at 23 Buckingham Street in Etobicoke.
Summary
Project: Grand Central Mimico | Etobicoke
Price: TBA
Completion: 2023
Storey: 39, 24, and 12
Units: 578
Developer: VANDYK Communities
Address:
23 Buckingham St Etobicoke, ON M8Y 2W2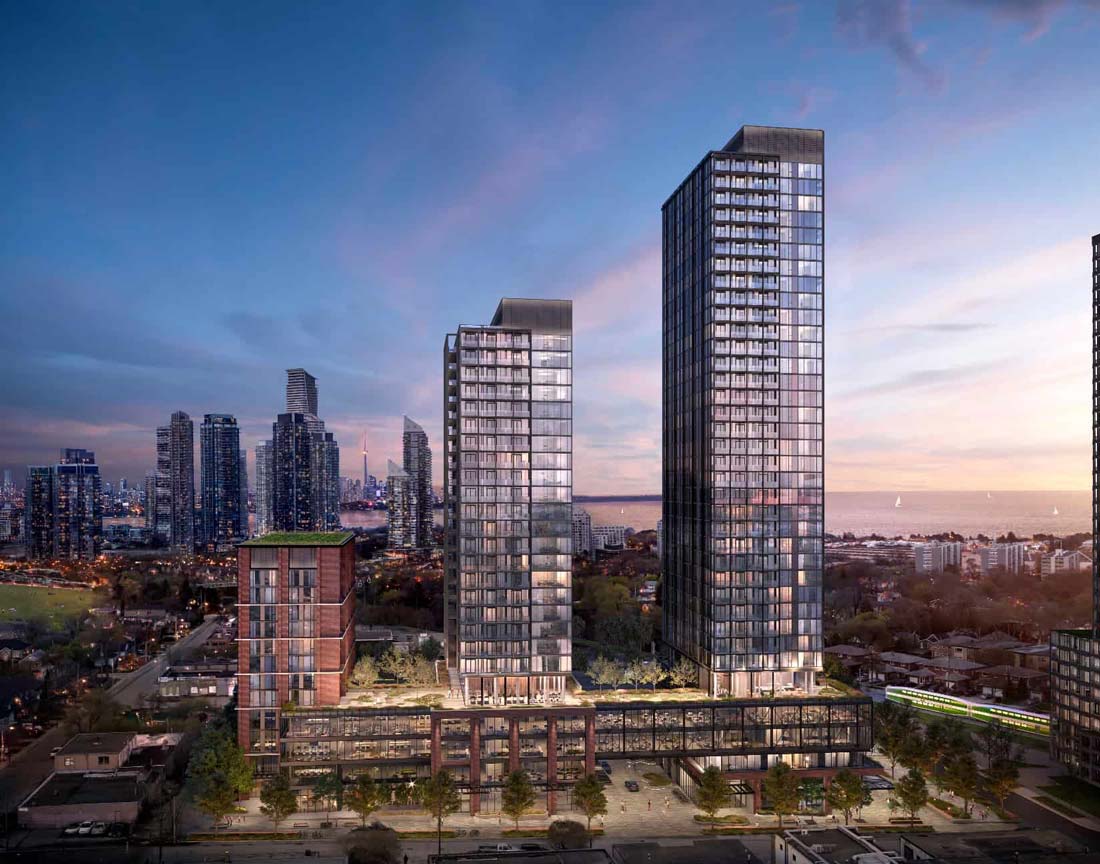 The project will comprise three towers – 39, 24, and 12 storeys respectively – that will rise out of a 4-storey shared podium on the ground levels.
The complex will accommodate about 578 new units in total that will come in a mixture of 365 one-bedroom, 154 two-bedroom, plus 59 three bedroom suites.
The podium will incorporate more than 50,000 sq. ft. of commercial space ideal for office use, restaurant, retail or light manufacturing.
It will also comprise several of the shared amenities for all the three towers' residents. Completion is anticipated for 2023. Additional information is yet to be released.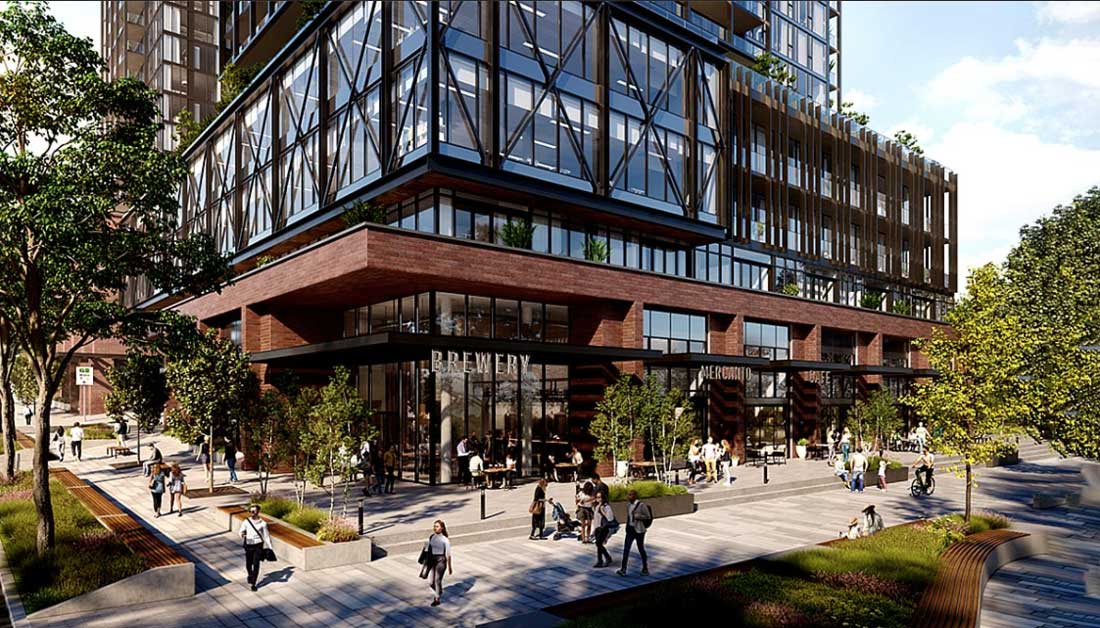 Grand Central Mimico Condos Highlights
Located in Etobicoke's charming Mimico neighbourhood
Has a Walk Score of 58/100, Transit Score 67/100, and Bike Score 72/100
Less than 5 minutes' drive to Gardiner Expressway, 5 minutes' walking distance to the LW Lakeshore West at Mimico GO stop
Close to numerous shopping, dining, recreational and entertainment options
Close to schools
Located 10 minutes to Humber College – Lakeshore Campus
Close to parks including Manchester Park, Winslow Dalesford Park, and Grand Avenue Park
Amenities
Though not fully listed yet, amenities are expected to include concierge, mail-room, entertainment rooms, get-togethers' shared hosting spaces, a fitness room, and much more.
Transit Options
Commuting into the city and travelling across the GTA is easy with the TTC and GO Transit strong presence within Etobicoke. Residents will be able to easily connect to the TTC Line 2 at Royal York Station or Old Mill, both of which are located approximately 10 minutes' drive from the project site.
The western tip of Line 2 Bloor-Danforth ends at Kipling Station close to Islington City Centre West, right at the core of Etobicoke, from where numerous bus routes line the many roads as well as streets heading north and south.
Motorists will easily access highways. It will take them only 5 minutes to drive to the Gardiner Expressway, which will take them right into downtown stress-free.
Location and Neighbourhood
Grand Central Mimico Condos is located in Etobicoke's charming Mimico neighbourhood, a family-friendly area.
The neighbourhood is home to plenty of amenities including shopping and dining options plus other services that line up prominent major streets such as the Queensway. Sherway Gardens Mall, which is located within a 7-minute drive, features 200-plus retailers and restaurants that include Saks's Fifth Avenue, Hudson's Bay and Nordstrom.
Errands are a breeze with other big box stores such as IKEA, Costco, Lowe's Home Improvement, Walmart, Canadian Tire, Home Depot, and Best Buy all located in close proximity to this central Etobicoke spot.
Residents will be just a short drive away from Etobicoke's numerous expansive green spaces such as Fleetwood Park, Orchard Heights Park, as well as the imposing 500-acre Centennial Park.
The Humber College – Lakeshore Campus, with over 10,600 full-time students is just 10 minutes away from the development site.
This area is ideal for people who want to live outside Toronto core's hustle and bustle. However, younger residents are increasingly getting attracted to Etobicoke's lifestyle hence they are flocking into the area.
Also, companies in the tech sector are opting to build headquarters as well as offices in this location. Young professionals are being enticed to settle in this area – thanks to these offices plus production facilities that are actually bringing new jobs here.
The GO train system is scheduled to be extended in order to have more trains running through the area, which will make Mimico a convenient place for more and more residents outside the bustle of the city.
With Etobicoke having been designated as "regeneration area'', and being reputed as a growing and flourishing neighbourhood, Grand Central Mimico Condos now provides the perfect opportunity to invest in the area. Property in this great location is definitely set to appreciate.
About the developer
VANDYK Communities is a highly reputable, award-winning Mississauga-based real estate developer with more than 35 years of experience that includes the development of single family homes, condominiums, townhomes and master-planned communities throughout the GTA.