Four Me Condos | Toronto
Four Me Condos is a much anticipated new condominium development located at Markham Road and Ellesmere Road, Toronto. This project by Lash Group of Companies is now in pre-construction phase.
Summary
Project: Four Me Condos | Toronto
Price: TBA
Completion: 2024
Storey: TBA
Units: TBA
Developer: Lash Group of Companies
Address:
Ellesmere Rd & Markham Rd, Toronto
Four Me Condos is the ME Living master-planned community's Fourth Phase. This master-planned community that is being developed in Markham and Ellesmere will consist of condominiums, townhouses, shops as well as parks.
This massive revitalization project is set to change the face of Scarborough permanently.
It is significantly among the largest Greater Toronto Area developments to be introduced at the moment. 
A mixed use condominium, Four Me Condos will feature retail spaces together with luxury residential suites. They will include one-bedroom, one-bedroom plus den; two-bedroom, three-bedroom, and three-bedroom plus den.
This master-planned project will be a mixture of new excitement and slick architectural design. The condo highlights will comprise dramatic functional interiors, meticulously designed amenities, plus trendy private landscaped rooftop oasis.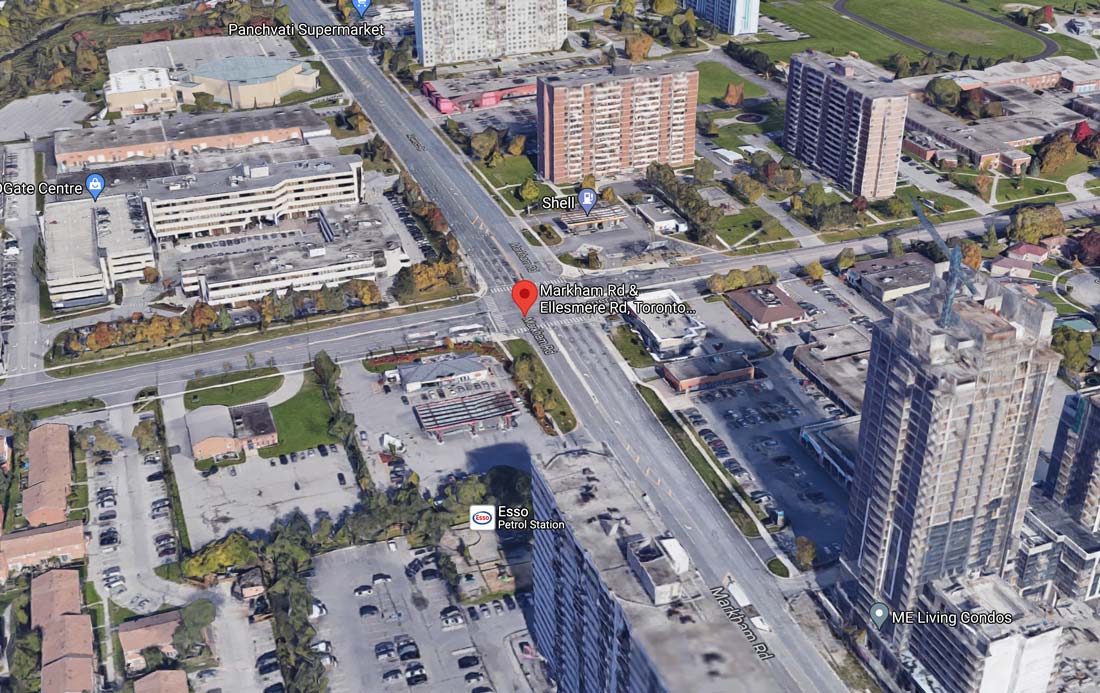 Four Me Condos Highlights
Located in Toronto's Woburn neighbourhood
Easy access to Hwy 401
5-minute walk to Scarborough Town Centre
5-minutes to McCowan Station
Bordered by shopping, dining, and entertainment options
Close to schools
Close to the University of Toronto – Scarborough Campus
Close to many wonderful parks including Confederation Park, North Bendale Park, Densgrove Park, Botany Hill Park, Albert Campbell Square, Woburn Water Park among others
Transit Options
Four Me Condos is located at a place that offers excellent transit options. There are many bus routes connecting to the subway line, as well as the upcoming LRT transit system which will serve the Scarborough region.
The project is only a short walking distance from two subway stations — Scarborough Centre and McCowan.
Motorists can travel across the city using Highway 401 which is just seconds away, and this makes it easy to connect with other major thoroughfares and get to any desired destination. 
Location and Neighbourhood
Four Me Condos is located in Toronto's Woburn neighbourhood, Scarborough, a family-friendly community. It is just walking distance to all important lifestyle amenities.
They include transit options, big stores like Best Buy, Walmart Supercentre, many dining places offering a variety of cuisines, lush green parks, schools and more. 
The Scarborough Town Centre shopping mall which houses several big-box stores, a food court, as well as a movie theatre, is just a short walk away.  
The area is home to quality daycares, many primary and secondary schools, medical centres, hospitals, veterinary clinics, and places of worship which are located close to the project site.
There are several recreational centres located just a short walking distance from this future residence. For those who love skating, there is the Albert Campbell Square.
There is also Scarberian Boxing Club and Progress Badminton Club for those who love boxing and badminton respectively.  
Four Me Condos will offer shrewd homebuyers the ideal lifestyle that matches the downtown living.
With the extension of the new LRT, Scarborough is poised to be the next big hub and this will certainly increase the value of property in this area where many people will desire to live and buy. This is an exceptional opportunity that you should not miss out on. 
About the developer
The family-run Lash Group of Companies is a progressive real estate development company. The company is committed to being cutting-edge visionaries, endeavouring to attain to higher standards of quality, as well as raising the standards of design and construction.
This leading company has the experience plus vision that goes beyond their clients' expectations.