Don Valley Reconnects Condos
Don Valley Reconnects Condos is an imposing new condominium development located at 155 St. Dennis Drive in North York, Toronto. This highly anticipated project, currently in pre-construction stage, is by Cityzen Development Group in conjunction with Greybrook Realty Partners and Tercot Communities.
Summary
Project: Don Valley Reconnects Condos
Price: TBA
Completion: 2027
Storey: 56
Units: 2170
Developer: Cityzen Development Group
Address:
155 St Dennis Dr, North York, ON M3C 1H2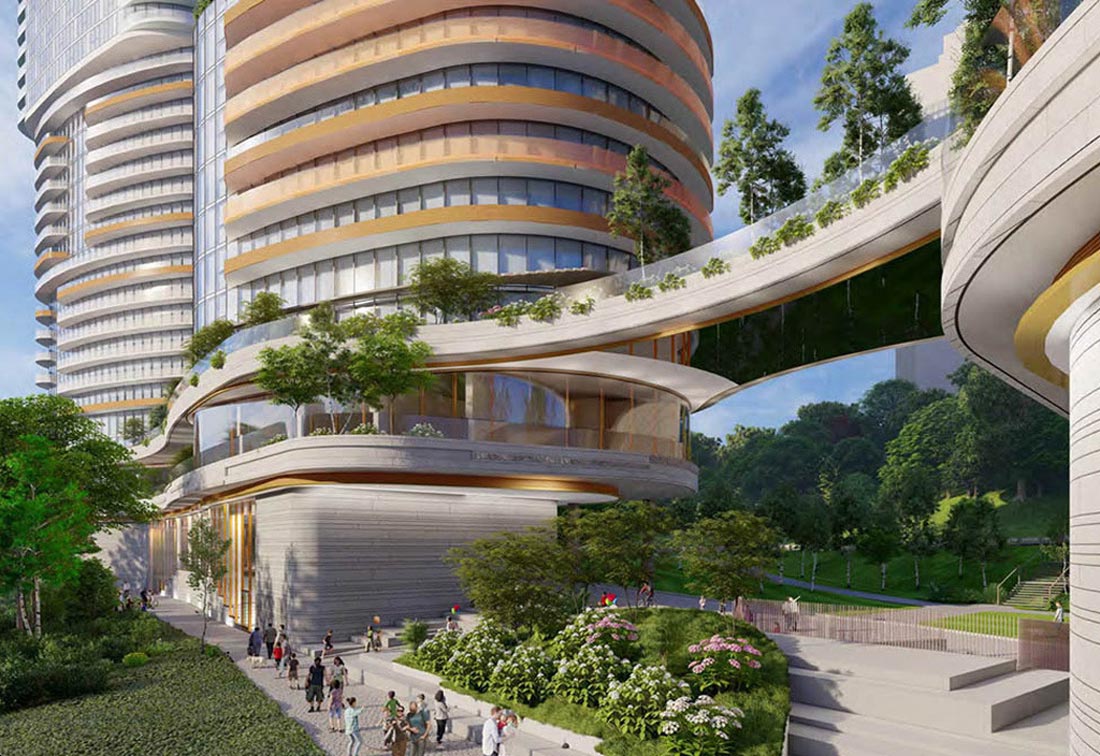 The master-planned community is proposed to comprise four residential buildings ranging from 42 to 56 storeys along St. Dennis Drive. They are planned to feature a variety of housing types plus sizes that will include more than 100 affordable housing units as well as space designated for cultural/educational programming.
Don Valley Reconnects Condos will rise to 56 storeys and house a total of 2170 suites.
Don Valley Reconnects Condos Highlights:
Located in the North York's Flemingdon Park neighbourhood
Has a 50/100 Walk Score, 63/100 Transit Score, and 36/100 Bike Score
Close to Don Valley Parkway
5-minute walk to The Eglinton Crosstown LRT
Short walk to the Wynford LRT Station
Close to shopping, dining, recreational and entertainment options
Close to schools
Close to parks and conservation areas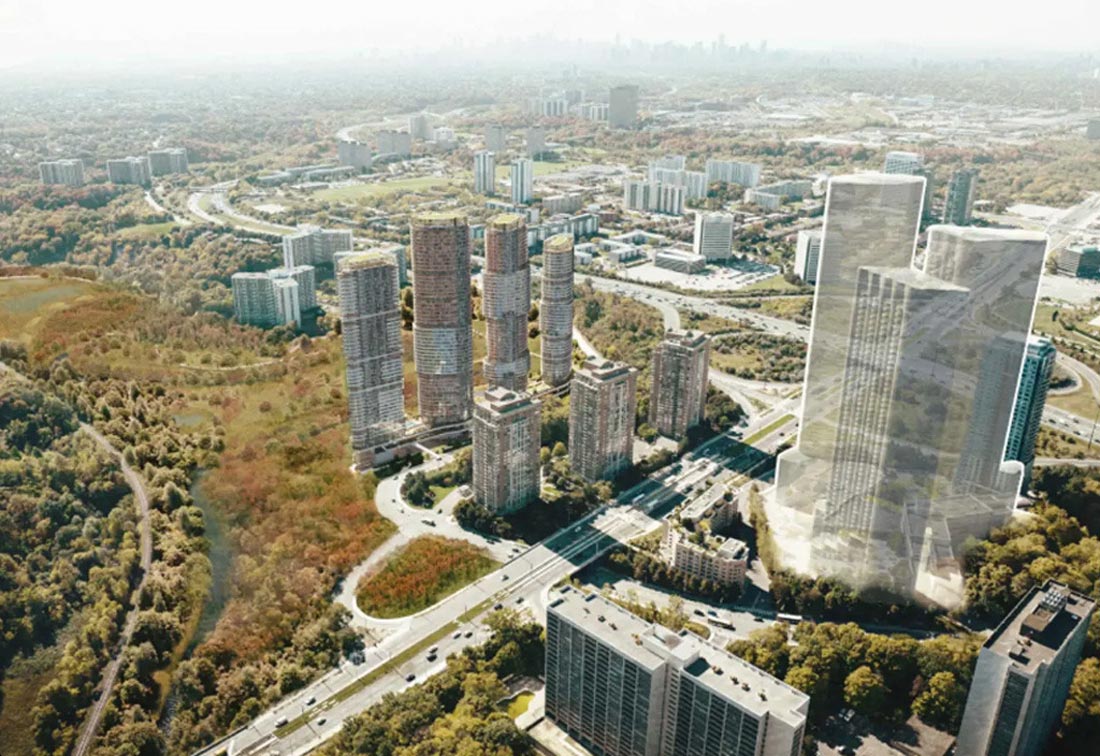 Transit Options
This new condominium community will be walking distance to great transit options. It is a 5-minute walking distance to the Eglinton Crosstown LRT, where residents can easily access Wynford Station that links them with Line 5. This runs directly midtown Toronto and ends close to Pearson International Airport in Mississauga.
Motorists can quickly and easily access Don Valley Parkway via Eglinton Avenue East, from where they can drive southwards to Lake Ontario as well as the Gardiner Expressway, or northwards to Highways 401 and 400 for travel throughout the province.
Location and Neighbourhood
Don Valley Reconnects Condos will be located in the Flemingdon Park neighbourhood in North York. This transformative master-planned community development will replace Flemingdon Park Golf Club, which is privately owned and presently occupies a 40-acre land along the Don River.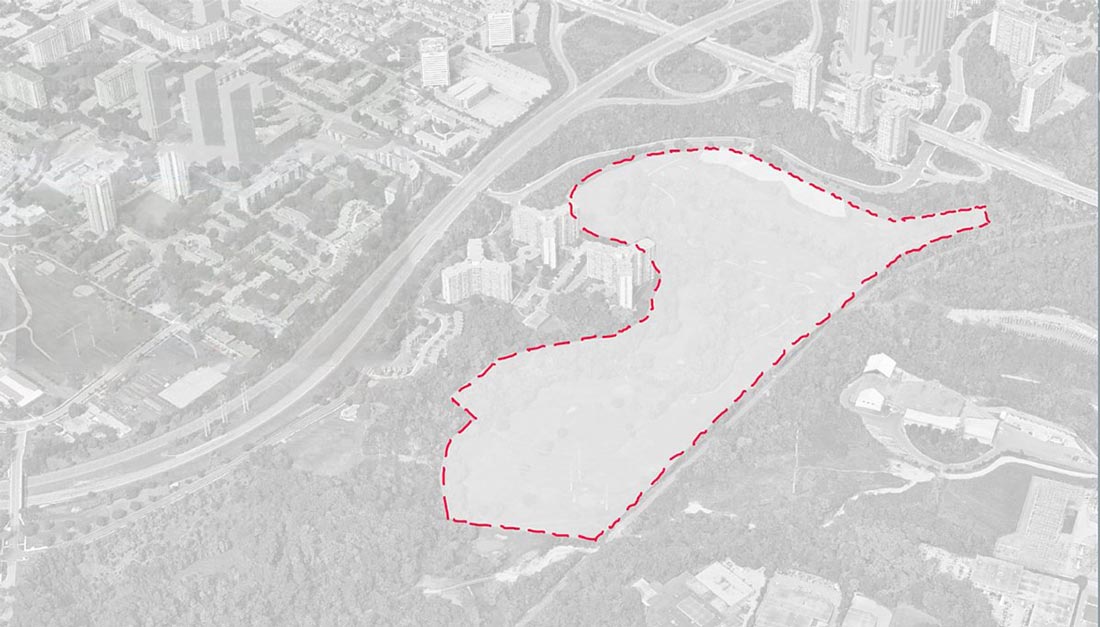 Approximately 5% of the land will be dedicated to this new project. This will increase residential options and revert back the riverside lands to their flourishing natural environments.
Don Valley Reconnects Condos will come with many benefits including supporting completion of East Don Trail in a desired spot hence facilitating the Loop Trail's development as part of the City of Toronto Ravine Strategy.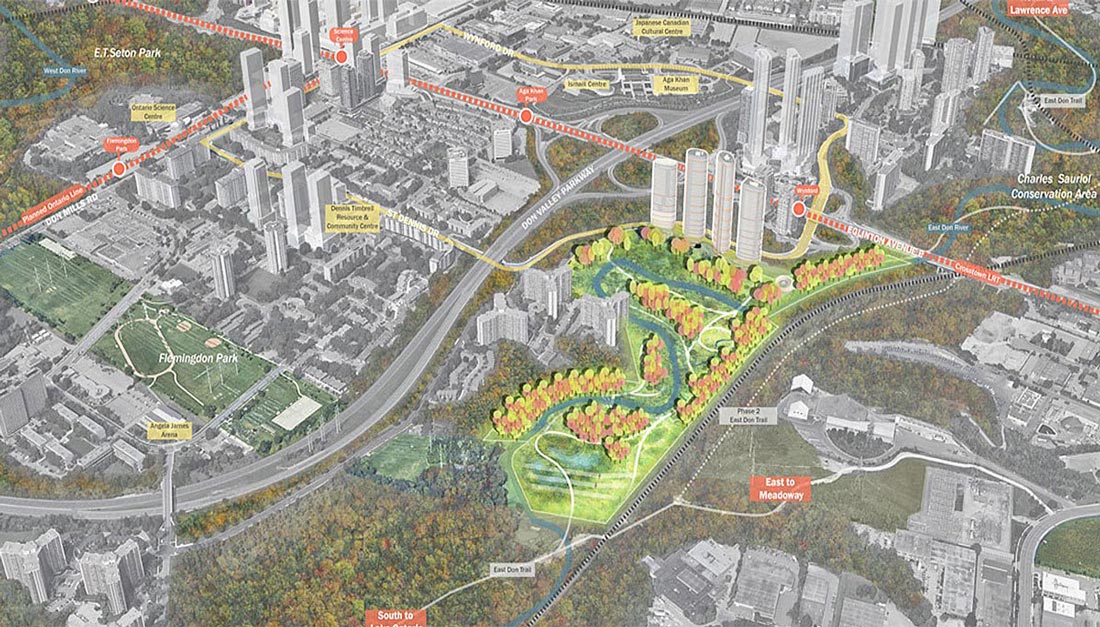 The completion of pedestrian as well as cycling networks along Don Valley River was limited due to the golf course land use. However, this development will help give the public enhanced stress-free access from Lake Ontario's shores right to Toronto's north end by completing the missing connections in Don Valley Trail & The Meadoway.
The Ontario Science Centre, which is a leading Toronto attraction, is located merely two stops away from this future community. It is among the first interactive science museums worldwide and offers a complete assortment of displays, exhibits plus more.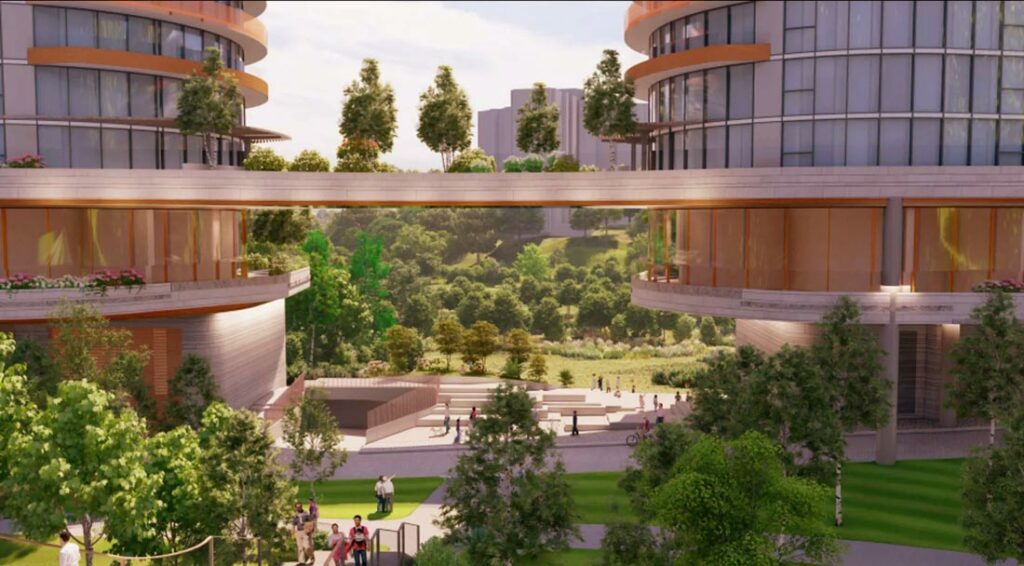 Nature lovers will be just minutes away from Charles Sauriol Conservation Area, where they can explore ravines, walk over the wooden bridges as well as pathways via a trail system filled with wildlife.
About the developers
Cityzen Development Group is a real estate development firm based in Canada. Its roots in condo development date back to 2002 and it is recognized as a leader in the Canadian real estate industry. Cityzen is dedicated to keeping in mind environment and citizen visions while developing a lucrative development platform.
The Toronto-based Greybrook Realty Partners is a premier real estate private equity that focuses on investments in residential as well as value-add assets.
Tercot Communities is a real estate development company committed to building residential communities across southern Ontario. The developer focuses on crafting modern ecosystems and currently has projects in Toronto, Stouffville, Oakville, Bowmanville, East Gwillimbury, Oshawa, Whitby, Hamilton, and Nobleton.