Brightwater Condos and Towns | Mississauga
Brightwater condos is a new preconstruction development by four reputable Great Toronto Area developers.
They include DiamondCorp, Dream, Kilmer Group, and FRAM+Slokker. The project will stand on 72-acres land at 70 Mississauga Rd S, Mississauga.
The master-planned community is expected to house more than 3000 families and provide 300,000 square units' space where they can work, shop, and play within the same city.
It will feature both mixed condo units and townhomes.
Summary
Project: Brightwater Condos and Towns | Mississauga
Price: From $450k
Completion: 2023
Storey: TBA
Units: 3000
Developer: DiamondCorp, Dream, Kilmer Group & FRAM+Slokker
Address:
70 Mississauga Rd S Mississauga, ON L5H 2H3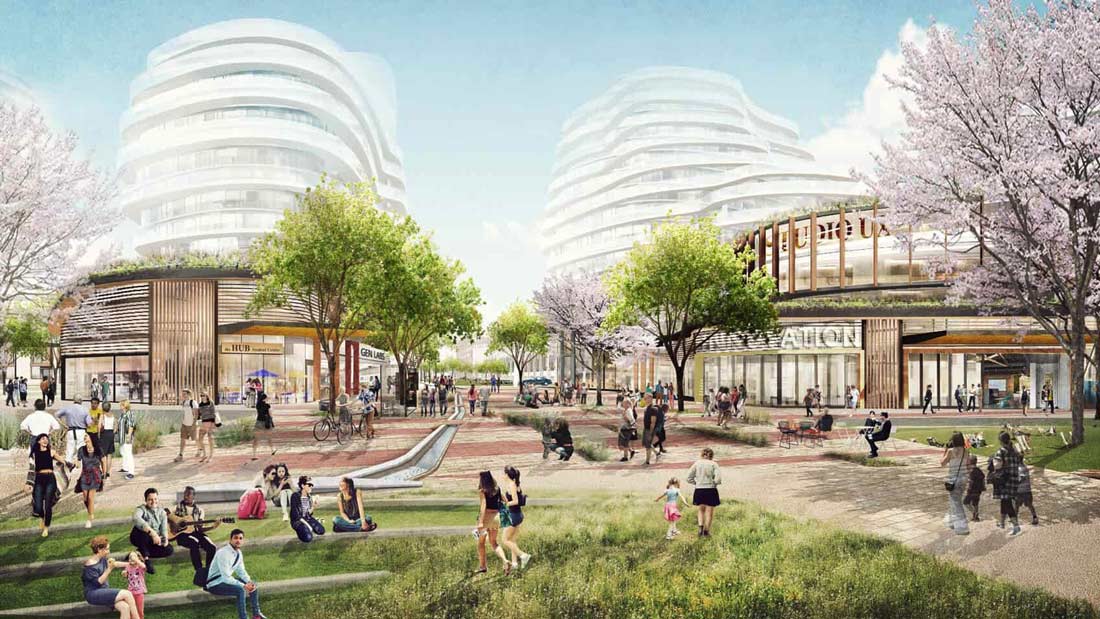 Location
This project is at the Lakeshore and Mississauga Road in Port Credit. Hence, its residents will wake up to a calm waterfront environment, with an excellent lakeshore view right from their homes.
The JC Saddington Park is on the east side of this community and Lake Ontario shore on its south.
There are also many eateries, entertainment places as well as supermarkets close to this development.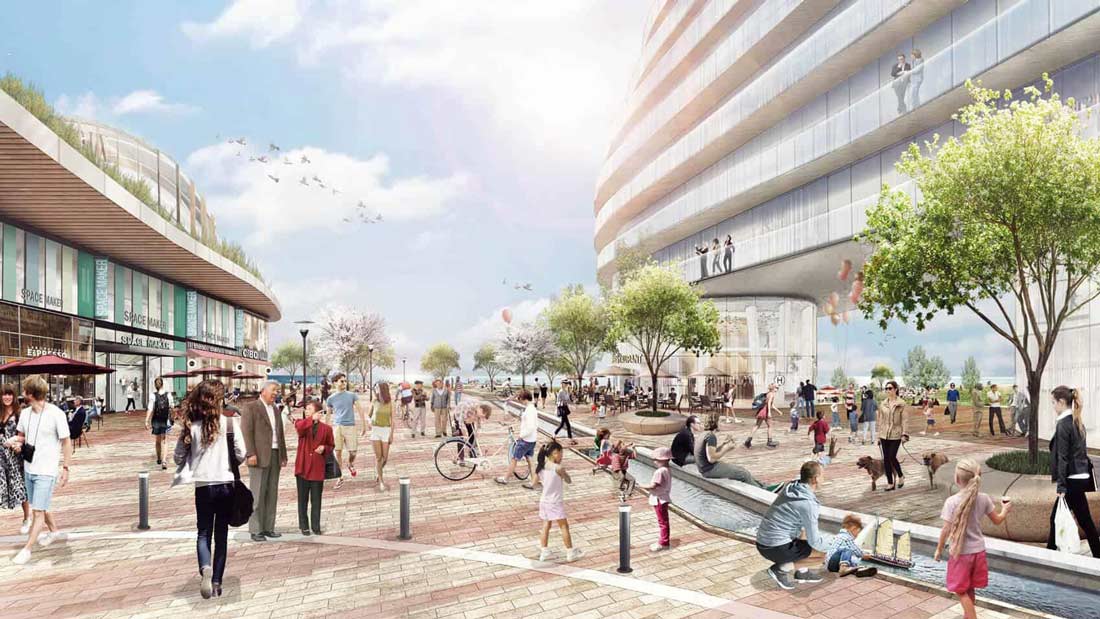 Transit
Residents of Brightwater condos and townhomes can use waterfront walking trail, or ride through the available bike paths to connects to their neighborhoods.
Several restaurants are at a walking distance from this community, and therefore occupants will dine out conveniently.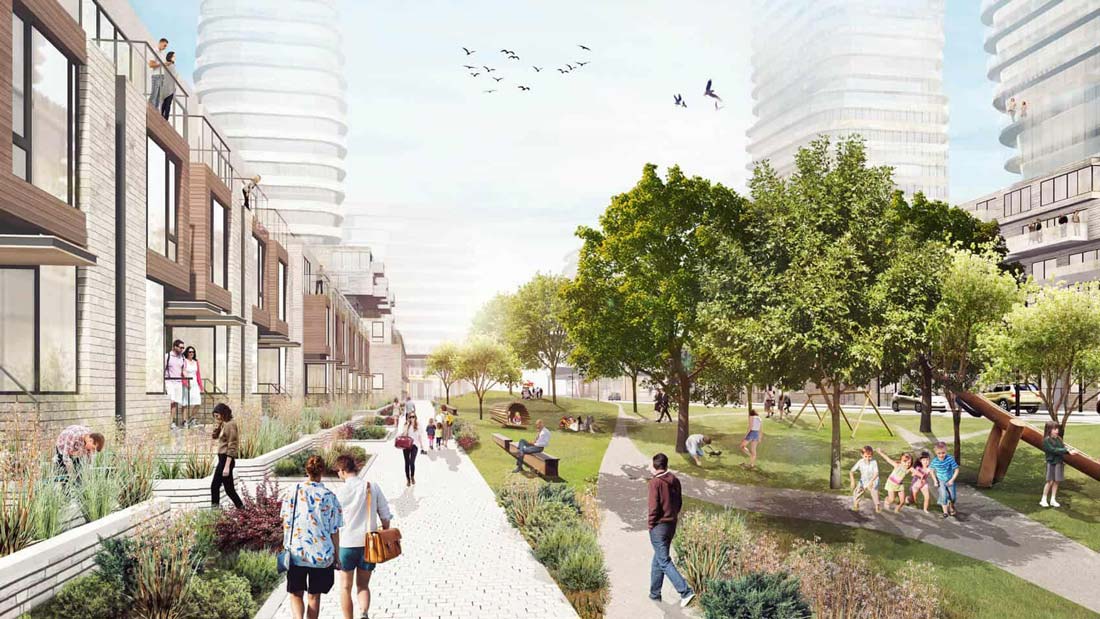 The port credit has its own GO station which is at the doorstep of this residence. Queen Elizabeth Way, Hurontario St and Lakeshore Rd are the three significant roads next to this project. Therefore, movement across the GTA becomes more accessible.
The lakeshore road connects motorists direct to the downtown, Toronto within 20 minutes. The proposed Hurontario LRT's terminus also passes nearby this community and will offer excellent transportation means to all commuters within this region.
Neighborhood
Brightwater condos and towns are located at the vibrant Mississauga port credit neighborhood. Other than being at the sight of the Lake Ontario shores, the community is surrounded by several other amenities.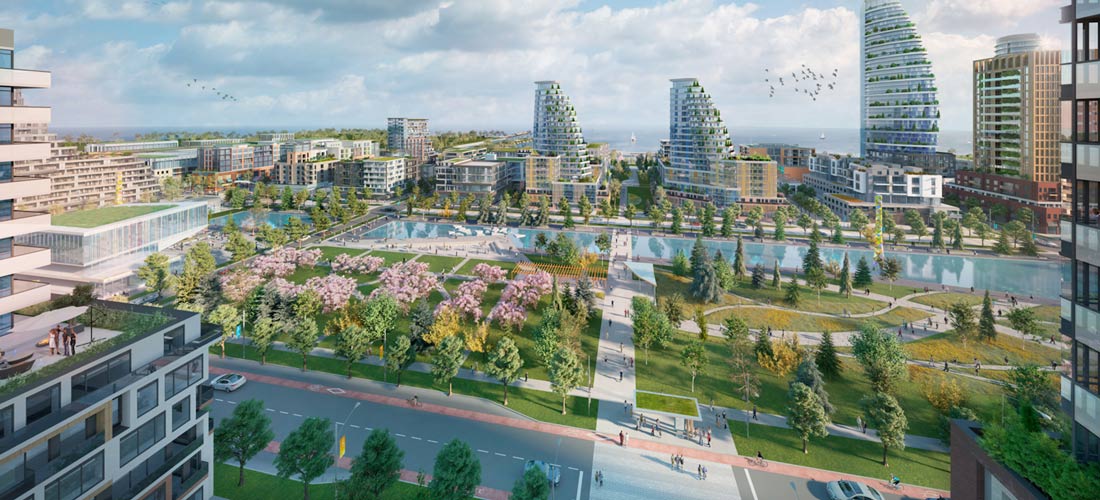 Along the lakeshore road, there are many shopping places, including the credit landing shopping mall, where occupants will enjoy unlimited shopping under one roof.
Several restaurants and cafes that offer great meals are also within the vicinity of this master-planned community.
The pubs, banks, and schools are as well accessible from this site. The parks nearby this project includes; JJ Plus Park, St Lawrence Park, Port Credit Memorial Park and JC Saddington Park.
Again, nearby these condos is a 14-acre space for a public park, where families can relax as they enjoy nature.
Residents will also have a chance to enjoy more activities like skating and hockey at Credit River, Port Credit Marina, Port Credit Library, and Port Credit Arena which are located close to this community.
They can also enjoy great food here as well. Golf lovers can access Mississauga Golf and Country Club at a walking distance from these condos.
And for learners, the University of Toronto Mississauga, as well as several other elementary schools, are not very far from this residence.
The site of this project is excellent for tourists due to its waterfront surroundings.
According to the plan, there will be space for more waterfront park within this community and so, makes this development the first home for visitors as well. Therefore, if you're a smart investor, this real estate investment is the best!