Beau Soleil Condos | Burlington
Beau Soleil Condos is a posh and luxurious new condominium development to be located at 2069 Lakeshore Road in Burlington. This project, which is currently in pre-construction phase, is by Carriage Gate Homes. The nearest intersection is Pearl Street and Lakeshore Road.
Summary
Project: Beau Soleil Condos | Burlington
Price: $400
Completion: 2024
Storey: 29
Units: 280
Developer: Carriage Gate Homes
Address:
2069 Lakeshore Rd, Burlington, ON L7R 1E2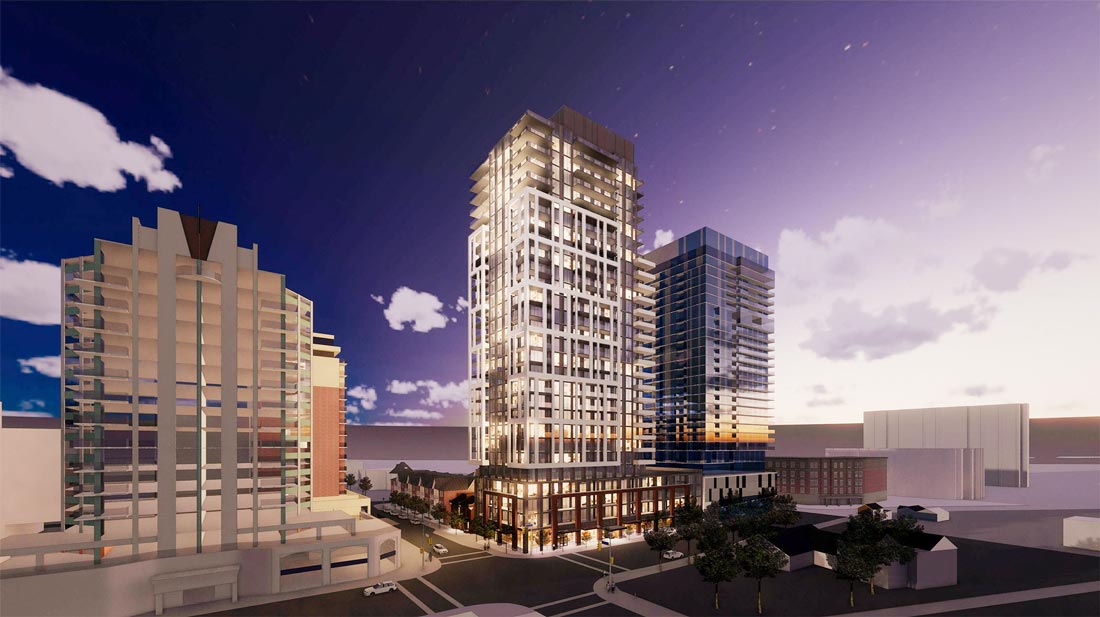 Beau Soleil Condos will be a 29-storey tower that will sit on a 4-storey podium. It will house 280 residential units comprising 82 one-bedroom, 178 two-bedroom, and 18 three-bedroom units.
Additionally, the project will feature a pair of 2-storey semi-detached townhouses. These red-brick neo-Georgian townhouses will be re-used as fresh live/work spaces.
This new development will include generous indoor amenity space of 2,574 sq. ft. and 3,156 sq. ft. on the 2nd and 5th floor respectively, and outdoor amenity space of 4,048 sq. ft., and 7,143 sq. ft., respectively on the same floors.
It will also feature 5 floors of underground parking with 280 parking spaces. Additionally, there will be 11 s parking spots at grade and 100 bicycle parking spots.
Beau Soleil Condos Highlights
Located in Brant Hills neighbourhood in downtown Burlington
Has a 70/100 Walk Score, 47/100 Transit Score, and 69/100 Bike Score
3-minute drive to QEW, Highways 407 and 403
3-minute drive to Lake Ontario Waterfront
Approximately 6-minute walk to Burlington GO Station
Roughly 60-minute transit ride to Union Station in Toronto
Close to diverse shopping, dining, recreational and entertainment options
Approximately 17-23 minutes' drive to McMaster University
Close to parks including Apeldoorn Park, Lions Park and Spencer Smith Park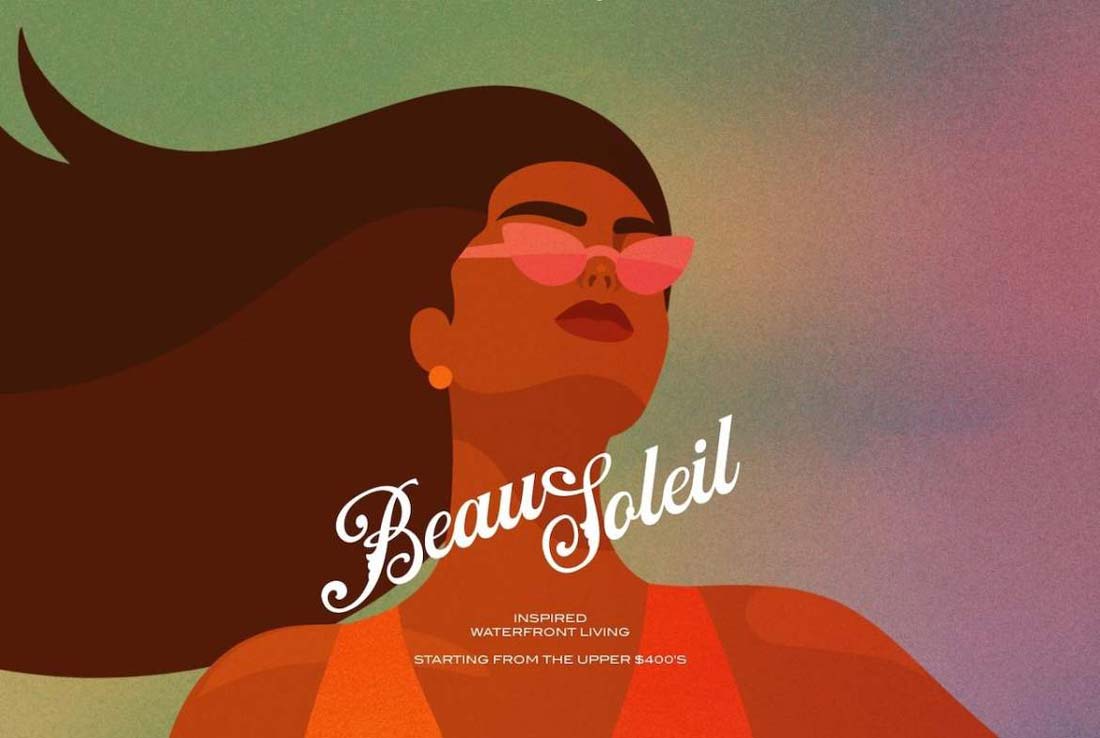 Transit Options
Beau Soleil Condos sits at a place that has a good transportation infrastructure. Burlington is served by Burlington Transit local buses and the project location is just walking distance to the point where several bus routes converge.
Residents can access Downtown Toronto, Hamilton as well as Niagara Region from Burlington GO station located only minutes away by car or bus. Motorists can easily access Highways 403, & 407, as well as the Queen Elizabeth Way located just 3 minutes away.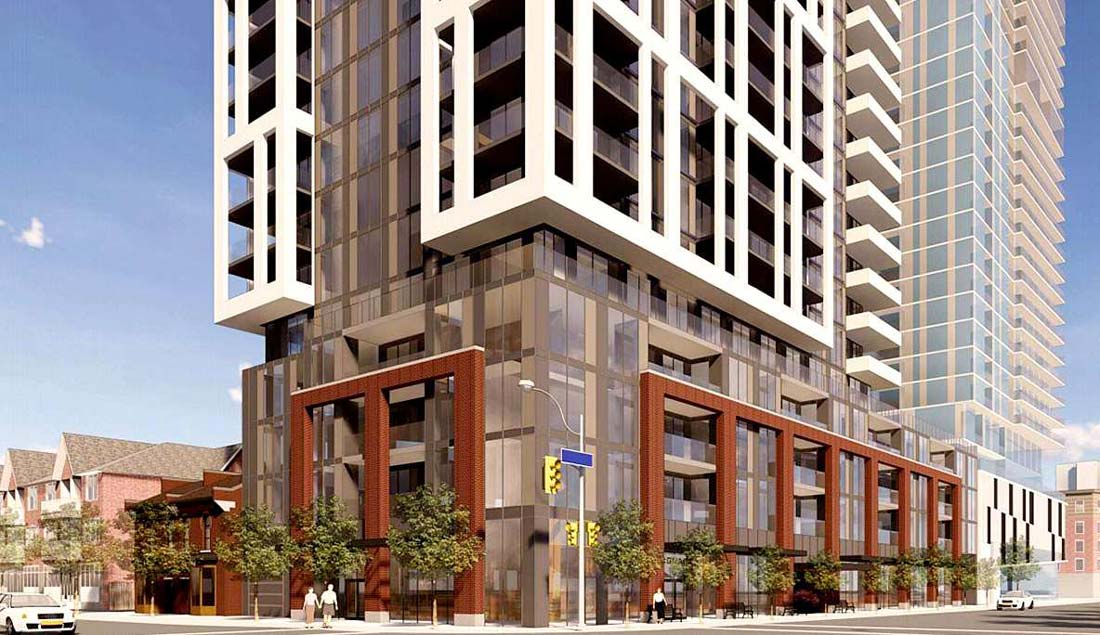 Location and Neighbourhood
Beau Soleil Condos is nestled in the Brant Hills neighbourhood in Burlington, a well-established and family -friendly area.
The development conveniently sits along the major thoroughfares including Brant Street, Dundas Street, as well as the Guelph Line. This fantastic address offers a wide variety of neighbourhood conveniences just minutes away.
This future residence will offer easy accessibility to everyday amenities including transit, retail and more. It is located close to big box stores such as Costco, Canadian Tire, IKEA, Home Depot, and Staples
Landmark buildings located close to the project site include Burlington City Hall, the Art Gallery of Burlington, which features the largest collection of contemporary ceramics in Canada, and Burlington Performing Arts Centre – a $29 million, 940-seat facility.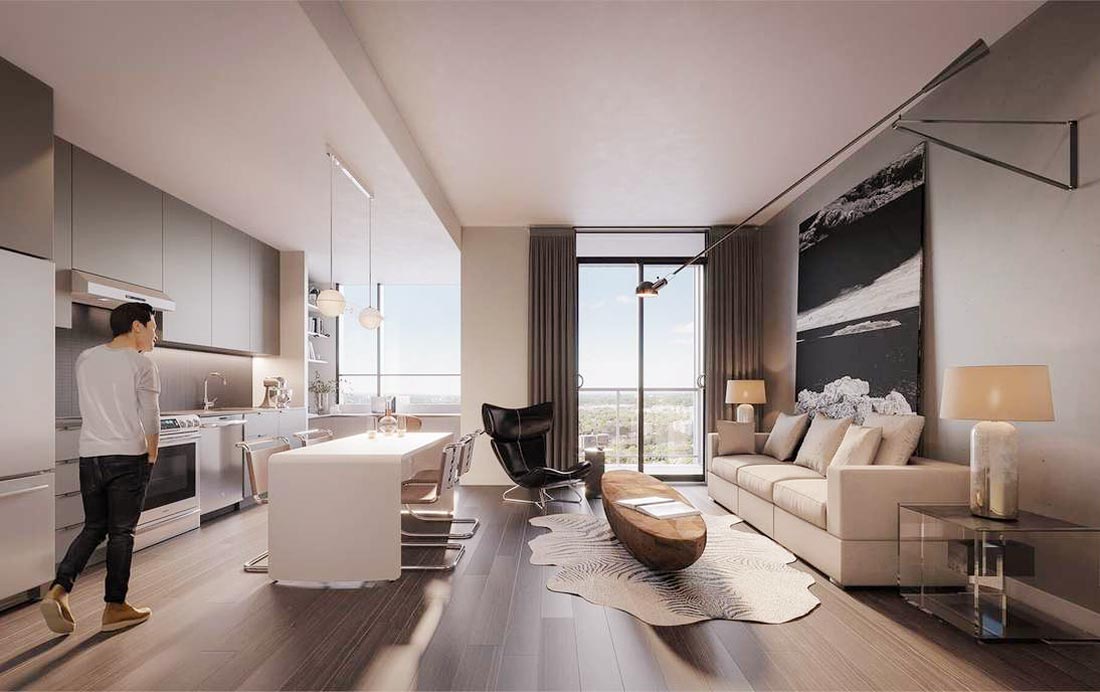 Burlington is located next to the Bruce Trail and offers easy access to hiking trails, and golf courses. The project is positioned at a wonderful waterfront location that offers immediate access to Toronto's splendid waterside park. Spencer Smith Park features many waterfront trails.
It is also home to a signature attraction — the 137 meter long Brant Street Pier — which extends into Lake Ontario and features a lookout tower that is 4 meters high.
Downtown Burlington has numerous family-oriented institutions Beau Soleil Condos is located close to schools such as Burlington Central High School, Kings Road Public School, Lakeshore Public School and Tom Thomson Public School.
About the developer
Carriage Gate Homes is a reputable real estate developer that has been in the industry for many years. The award-winning developer has been constructing homes in the Halton Region from 1988.
The company shifted its focus to building high-density dwellings and is currently playing a crucial role in Burlington's urban renewal by constructing four different downtown complexes located within a 4-block radius.