Argyle Village Homes | Guelph
Coming soon to Hanlon Parkway and College Ave. West in Guelph is a new condominium, townhome and family home project. Argyle Village Homes. This new development, currently in pre-construction stage, is by Reids Heritage Homes.
Summary
Project: Argyle Village Homes | Guelph
Price: TBA
Completion: 2027
Storey: TBA
Units: TBA
Developer: Reids Heritage Homes
Address:
Hanlon Pkwy & College Ave W, Guelph, ON
Argyle Village Homes will consist of condominium units, single family homes plus townhouses. Units will feature spacious bedrooms with generous amenities. The development will feature ample parking spaces for vehicles and bicycles.
Argyle Village Homes Highlights
Located in Guelph in Ontario's south-central part
Has a Walk Score of 16/100 and Bike Score of 41/100
Offers several transit options
Located close to shopping, dining and entertainment
Close to schools
Close to the University of Guelph
Close to green spaces and parks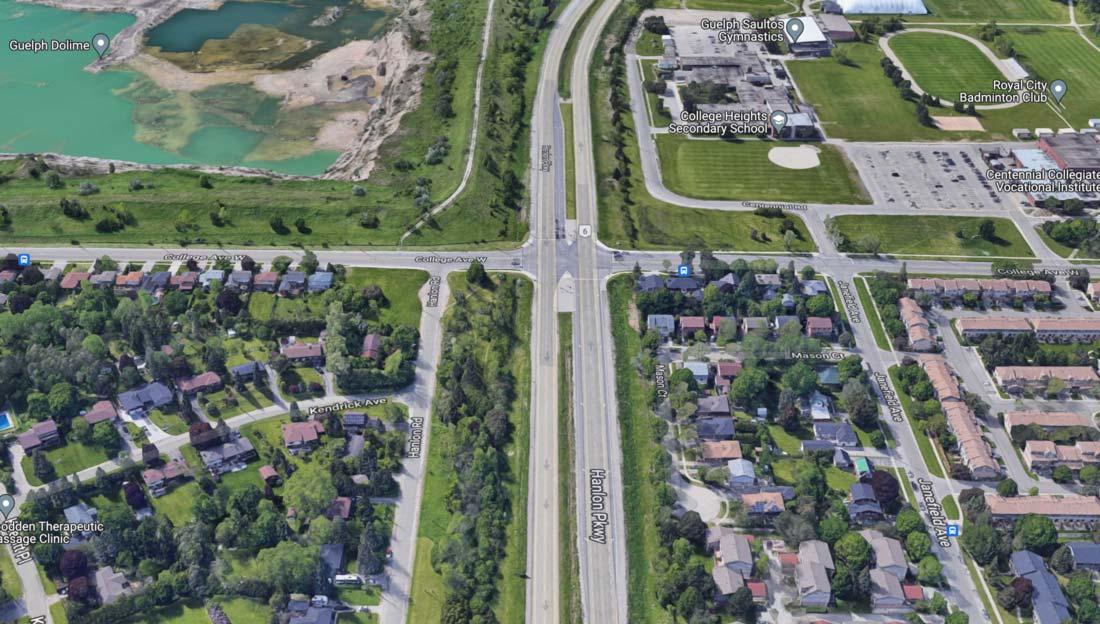 Transit Options
Argyle Village Homes is located at a spot that has several transit options hence making it easy to travel to any destination in the city. Motorists are close to Highways 6 and 7.
Location and Neighbourhood
Angyle Village Homes is located in a family-friendly neighbourhood in Guelph in Ontario's south-central part. The City of Guelph, also known as "The Royal City," lies approximately 28 km on the eastern side of Kitchener and 100 km to the western side of Downtown Toronto at the Highway 6/Highway 7 & Wellington County Rd 124 intersection.
The city offers great amenities, services, as well as a high standard of life.It is renowned for its stunning limestone architecture, vibrant culture as well as diversity of festivals. Besides, Guelph is ranked among the most liveable cities in Canada.
This development's neighbourhood is famous for its rich history. Future residents will enjoy the quiet environment that the community offers. The locale has numerous public transportation options in close proximity as well as lifestyle amenities.
Those with kids will be happy to know that this upcoming residence is located close to several schools.
The area around Argyle Village Homes has numerous nature trails and parks hence future residents will have plenty of green spaces to choose to explore and unwind.
Guelph is also home to the University of Guelph which is ranked among Canada's best comprehensive universities. The institution is renowned for its outstanding facilities and high quality of teaching research. It offers a wide range of academic programs and has more than 26,000 students.
About the developer
Reid's Heritage Homes is a renowned builder in Ontario that has been in the real estate business for over 40 years. The firm has been building detached homes, executive residences, condos and bungalow townhomes and boasts an impressive portfolio.