7800 Jane Street | Vaughan
7800 Jane Street Condos is a stunning new condominium development by Aspen Ridge Homes. This master-planned community project, which is now in pre-construction phase, is located at Jane St and Highway 7 in Vaughan.
Summary
Project: 7800 Jane Street | Vaughan
Price: TBA
Completion: 2024
Storey: 14 & 35
Units: 1328
Developer: Aspen Ridge Homes
Address:
7800 Jane St Concord, ON L4K 4R6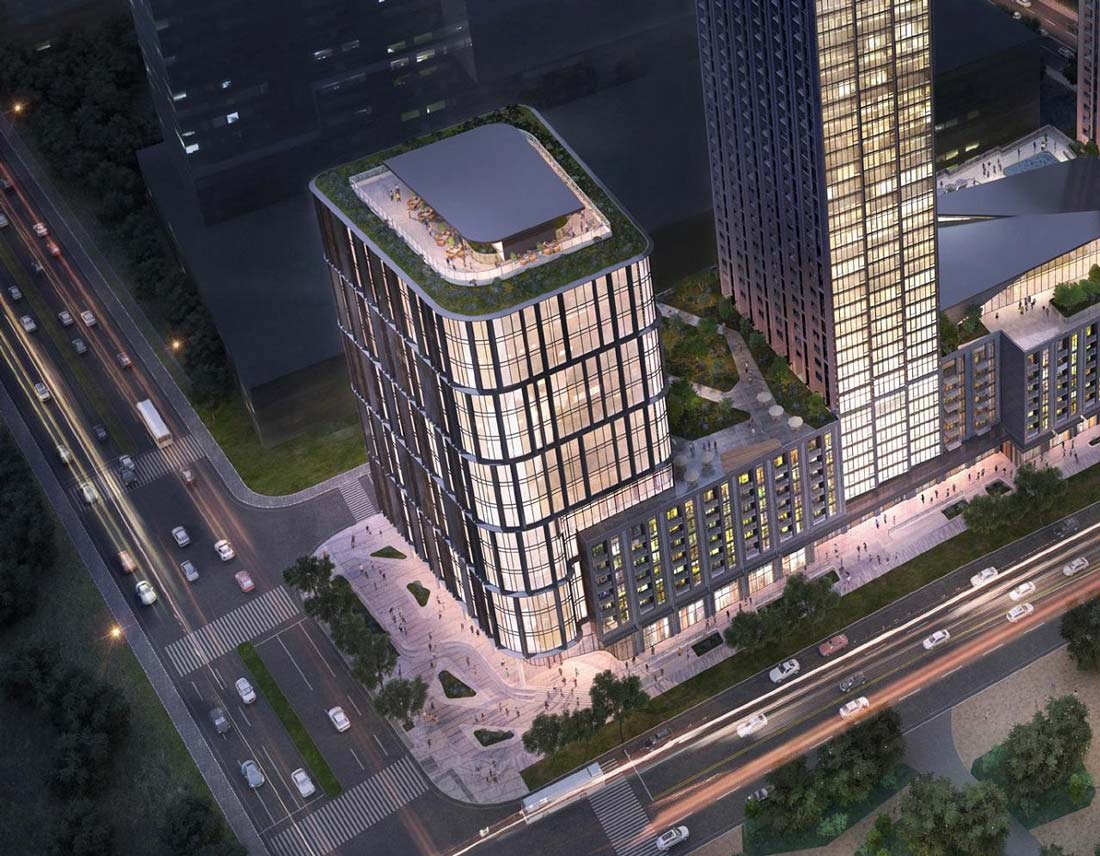 The project will be implemented in three phases. The first phase will consist of a 35-storey tower; the second phase will comprise a 14-storey office tower, while the last phase will feature two 25-storey buildings. Upon completion, the development will have a total of 1,328 residential suites.
The 35-sorey tower is planned to house 366 residential suites that are expected to range from 1-bedroom to 3-bedrooms.
In addition, it will feature over 260,000 sq. ft. and over 7,000 sq. ft. of office space and retail space respectively. This will be the only residential building that will contain the most office space plus retail space.
7800 Jane Street Condos Highlights
Convenient access to Highways 400, 407 and 7
Located close to excellent public transportation options
Only steps to the Vaughan Metropolitan Centre Station
Located within less than 10 minutes of Vaughan Mills Shopping Centre
Close to numerous shopping, dining, and entertainment options
Close to several schools
Close to York University and Seneca College
Near parks such as Belairway Park
Transit Options
7800 Jane Street Condos is conveniently located only steps to the Vaughan Metropolitan Centre, meaning residents will have access to an excellent transit system providing smooth connectivity across the Greater Toronto Area.
Motorists can quickly access the nearby Highways 400 and 407 and conveniently travel to any destination in the GTA. Also, they can use Hwy 7 to connect to multiple major roads in the entire city quickly and effortlessly.
Location & Neighbourhood
7800 Jane Street Condos sits at a coveted address in Vaughan – right across the street from the VMC (Vaughan Metropolitan Centre).
This super convenient location is bordered by local amenities that include supermarkets, eating facilities, bars, fitness centres as well as big box stores.
Some of the big box stores in the vicinity include Walmart, IKEA, LCBO, Best Buy, Toys R Us, Winners, Best Buy, Lowe's Home Improvement, Costco, and more. Vaughan Mills Mall, Cineplex Cinemas, and Canada's Wonderland are all located less than 10 minutes away from the development site.
This area has many schools thus making it extremely appealing, particularly to families as well as students.
A short drive will get you to Liaison College, Maple Crest Private School, as well as Blue Willow Public School, while a 10-minutes subway ride will get you to Seneca College and York University. York University has a population of over 50,000 students.
This area has plenty of employment opportunities hence it will be perfect for many young professionals as well as growing families.
The KPMG building is just a short walking distance away from the development site. The building offers numerous employment opportunities not just for KPMG but also other companies that operate in this office building.
With a new office tower set to be included in this master-planned community development, there will definitely be an increase in the number of jobs in this community.
About the developer
Aspen Ridge Homes is a reputable real-estate developer with more than 25 years' experience. The Vaughan based developer is committed to building not only homes but entire communities as well.
The company boasts a wide-ranging portfolio of projects that include master-planned townhome communities and bold condo developments.
The company's team of builders is renowned for excellent craftsmanship as well as modern homeowners' expectations know-how resulting in top-quality homes plus high customer satisfaction.