199 Church Condos | Toronto
199 Church Condos is a brand new luxury condominium development that will soon make its way to 199 Church Street in Toronto's Garden District neighbourhood.
The project, which is now in pre-construction phase, is by CentreCourt Developments and Parallax Development Corporation.
Summary
Project: 199 Church Condos | Toronto
Price: TBA
Completion: 2024
Storey: 43
Units: 484
Developer: CentreCourt Developments and Parallax
Address:
199 Church St Toronto, ON M5B 1Y7
The 39-storey 199 Church Condos, which is poised to become one of Toronto's more unique skyscrapers, will consist of 484 suites that will range in size from 355 sq. ft. to 820 sq. ft. Estimated occupancy is slated for 2024.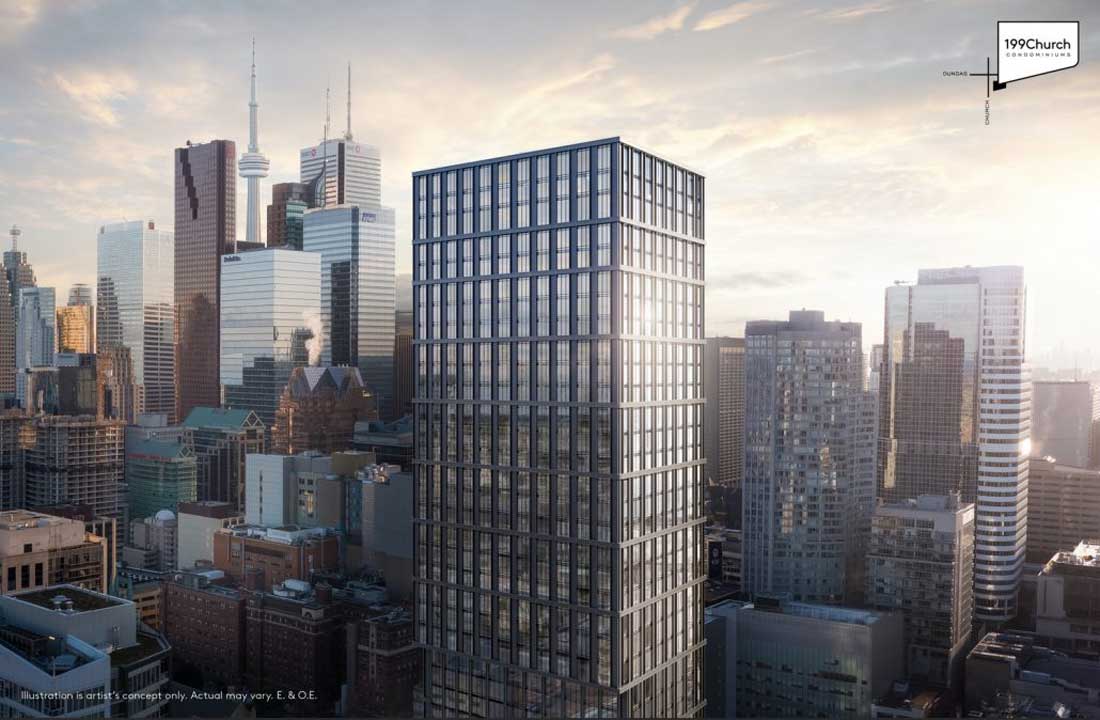 199 Church Condos Highlights
Located in Toronto's prestigious Garden District neighbourhood
Has a Walk Score of 89/100, Transit Score of 98/100, and a Bike Score of 97/100
Steps to Dundas TTC Subway Station as well as Queen TTC Subway
Easy and convenient access to the city's underground PATH system
Bordered by great shopping, eateries, cultural and world-class entertainment venues
Near schools
Located close to St. Michael's Hospital
Close to Ryerson University
Within a 5-minute walking distance of Yonge-Dundas Square, as well as Nordstrom Toronto Eaton Centre
Located within a 10-minute walking distance from Toronto City Hall, George Brown College and Cabbagetown
Close to parks including Trinity Park and Labyrinth, Grange Park, St James Park, Cloud Gardens, Moss Park
Amenities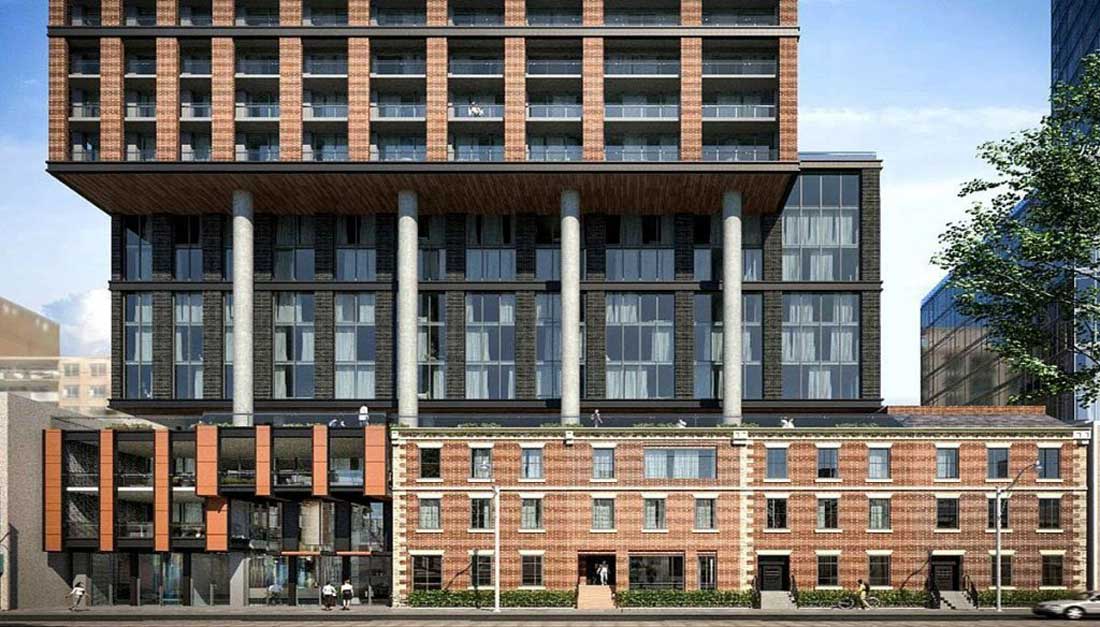 199 Church Condos is expected to comprise 10,000 sq. ft. of indoor amenity space and 10,000 sq. ft. of outdoor amenity space.
It will feature amazing amenities that will include 24-hour concierge, 4 guest fabulous lobby furnished by Fendi, shared co-working space and lounge, meeting rooms, private study pods, entertainment lounge, party room, dining oasis, rooftop deck and garden, barbeques, outdoor fitness area, outdoor games area, 24-hr fitness centre, sauna, pet walking area and more.
Transit Options
The project is located at a place that provides a world-class public transportation system. A 5-minute walk will get residents to Dundas Station, while a 17-minute bus ride will get them to Sherbourne Station.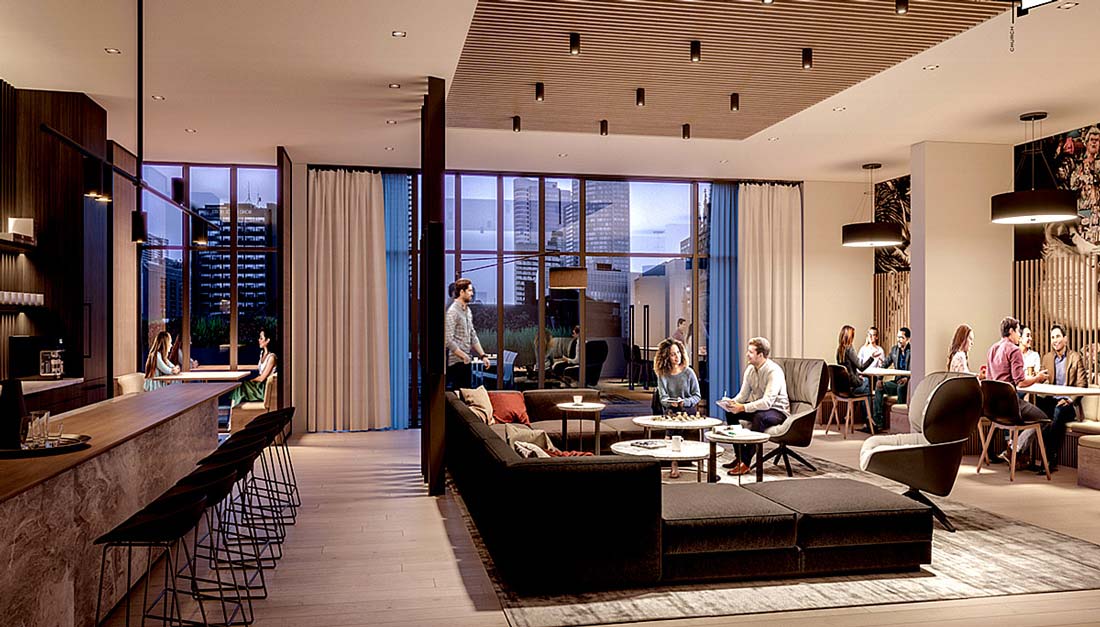 Streetcars are accessible within 4 minutes by foot at Dundas Street and Queen Street to the north and south.
A 12-minute bus ride will get them to Union Station, while a 43-minute ride on UP Express train will get residents to Pearson International Airport.
The Greyhound Canada Transportation Centre, providing transport services throughout Ontario and the US, is located within a 9-minute walking distance from the development site.
Motorists can easily and conveniently access the nearby Gardiner Expressway as well as the Don Valley Parkway.
Location and Neighbourhood
199 Church Condos is located at an unrivalled location ideal for families, college students, and young executives.
Future residents will be able to accomplish their daily errands without the need of a car, with local supermarkets such as Metro and Longo, drugstores and post offices stores located close by. They will have numerous options for the city's best shopping, bars, and eateries.
The development boasts a prestigious address close to Toronto's top landmarks. A walk of less than 5 minutes will get residents to Toronto's top meeting area, Yonge-Dundas Square, Nordstrom Toronto Eaton Centre, and also a 24-screen multiplex movie theatre. Just to the north of Dundas is Ryerson University – downtown campus. Canadian Tire as well as St. Michael's Hospital are also located within this great perimeter.
Key city centre landmarks including Toronto City Hall, George Brown College, as well as Allan Gardens are located less than 10 minutes walking distance away.
The campus for University of Toronto and also Yorkville at Bloor, plus University Avenue can be reached in under 30 minutes.
There are several public learning institutions in Church and Dundas that include local schools such as the Elementary School Gabrielle-Roy as well as Jarvis Collegiate Institute, and for preschoolers, the Bond Street Nursery School.
Hospitals in the neighbourhood include St Michael's, Toronto General, Women's College Hospital, Mt. Sinai, and the Hospital for Sick Children.
Being located in central downtown, 199 Church Condos will be a highly coveted residence for post-secondary students as well as young professionals.
It will make a very lucrative investment considering Toronto city's leading universities and colleges that are located within walking distance.
It will undoubtedly be an amazing place for Ryerson University, University of Toronto, George Brown, or OCAD students to live during the school year.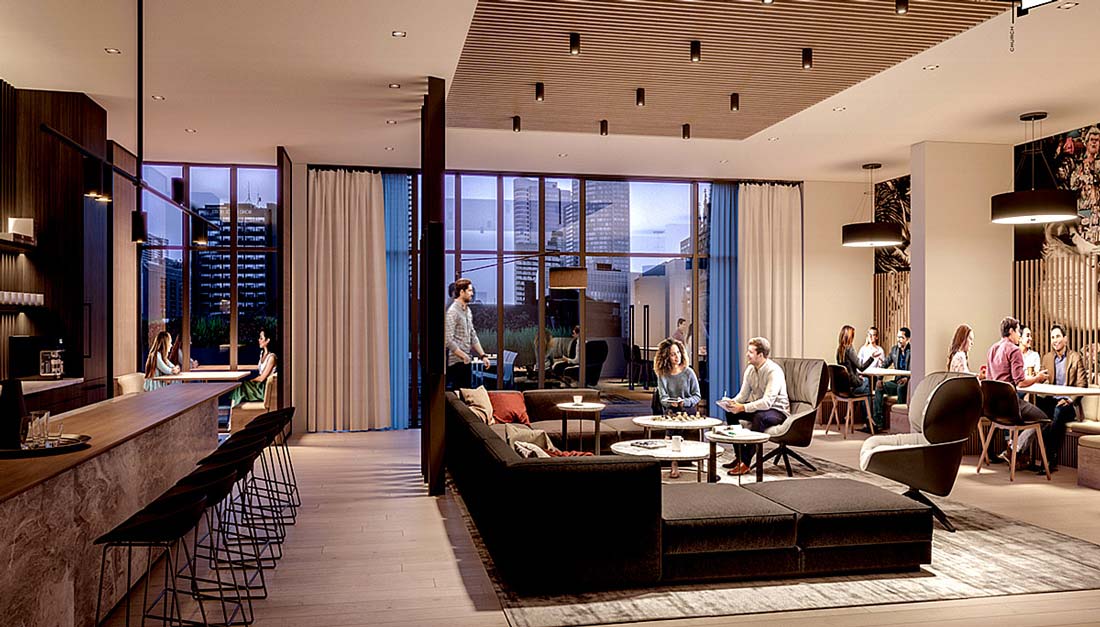 About the developers
CentreCourt Developments
Though a comparatively newcomer in the southern Ontario's real estate industry, the Toronto-based CentreCourt Developments has the ambitions of becoming the leading GTA high-rise home builder by maintaining high standards of both quality and customer service.
Parallax Development Corporation
Parallax Development Corporation is a real estate developer who has been in business for the last 35 years, developing fine residential as well as commercial communities across the Greater Toronto Area and beyond.