180 Steeles West Condos | Vaughan
Coming soon to 180 Steeles Avenue West in the city of Vaughan is a new pre-construction project – 180 Steeles Avenue West Condos. This master-planned community project is by Mizrahi Development in partnership with Constantine Enterprises Inc. is located close to the intersection of Yonge Avenue/Steeles Street.
Summary
Project: 180 Steeles West Condos | Vaughan
Price: TBA
Completion: 2024
Storey: 35 and 45 storeys
Units: 2080
Developer: Mizrahi Development
Address:
180 Steeles Ave W Thornhill, ON L4J 2L1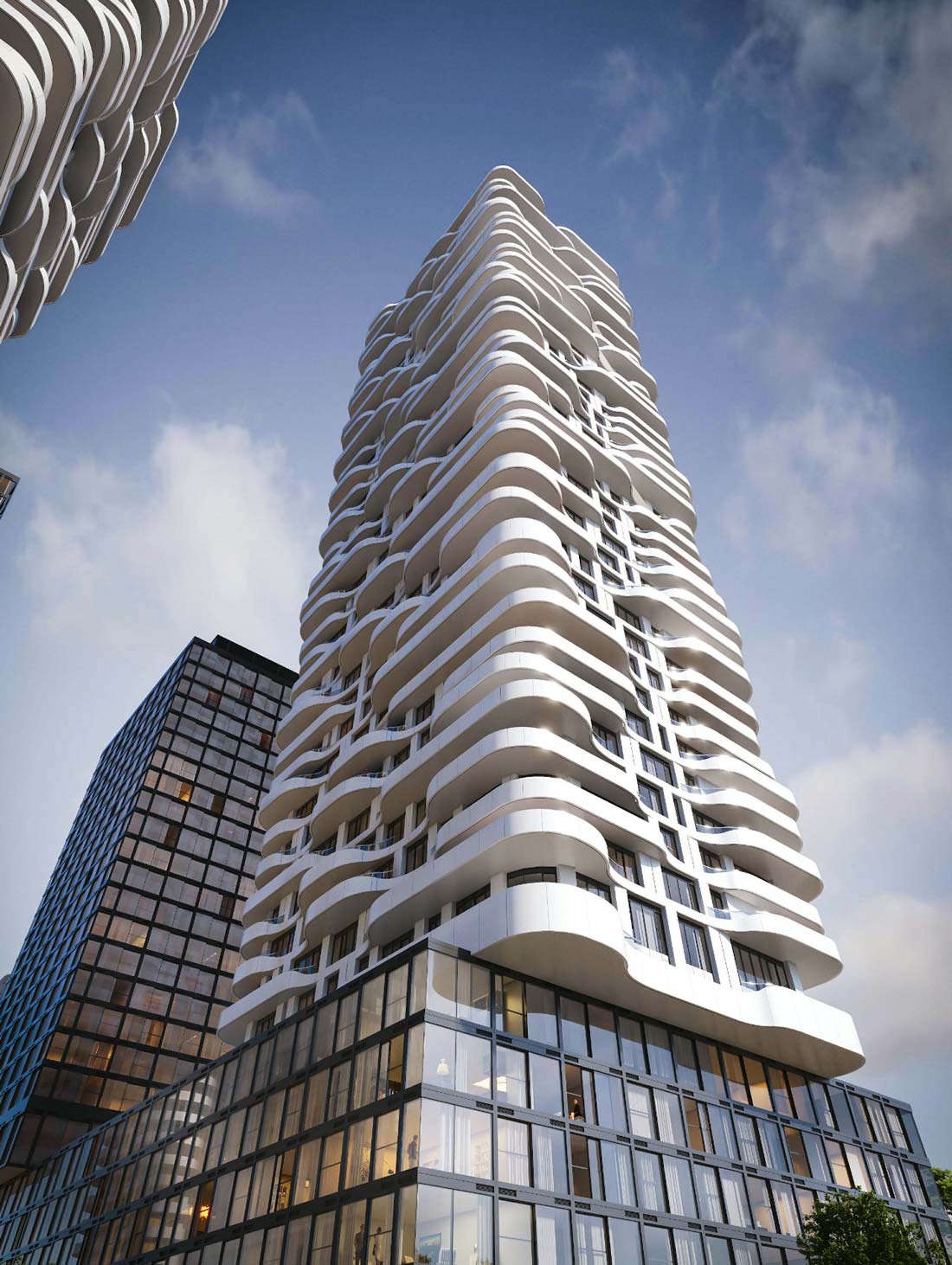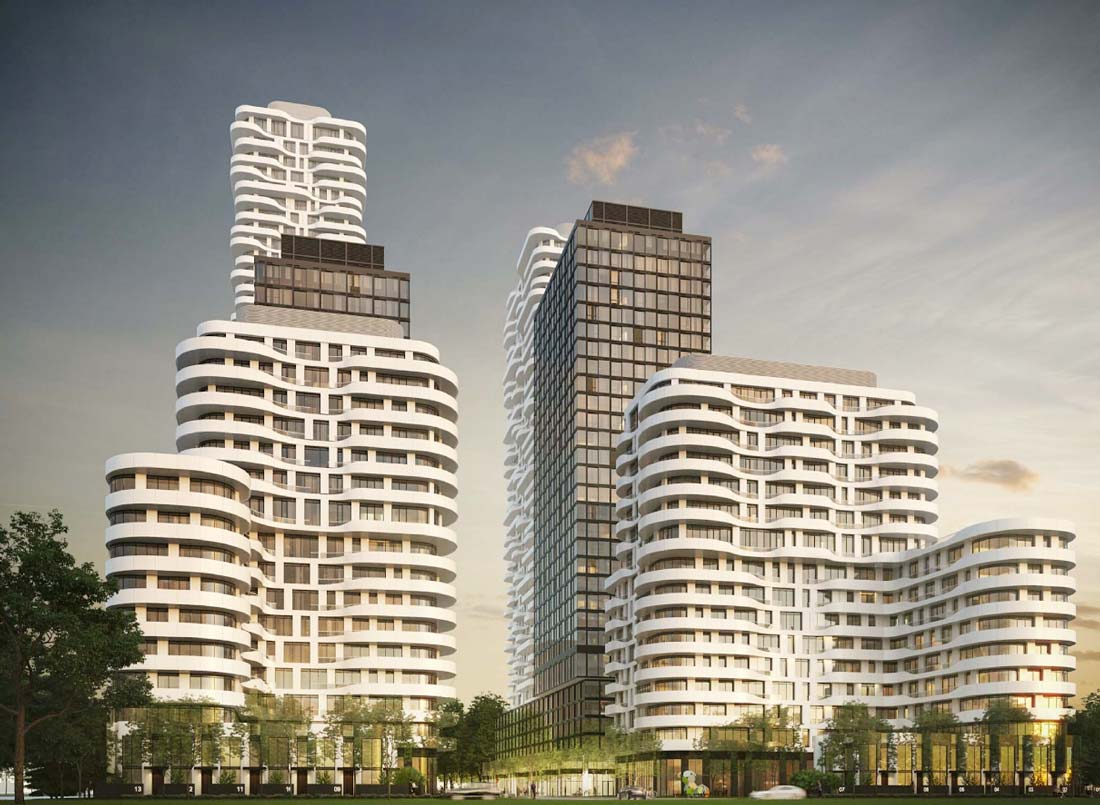 The project will consist of six towers that will vary in height. Two residential towers – 29 and 39 storeys high respectively, which will include a 5-storey podium that will house different commercial retail establishments at ground level – will sit on the development site's southwest portion. These two towers will house 818 residential units in total.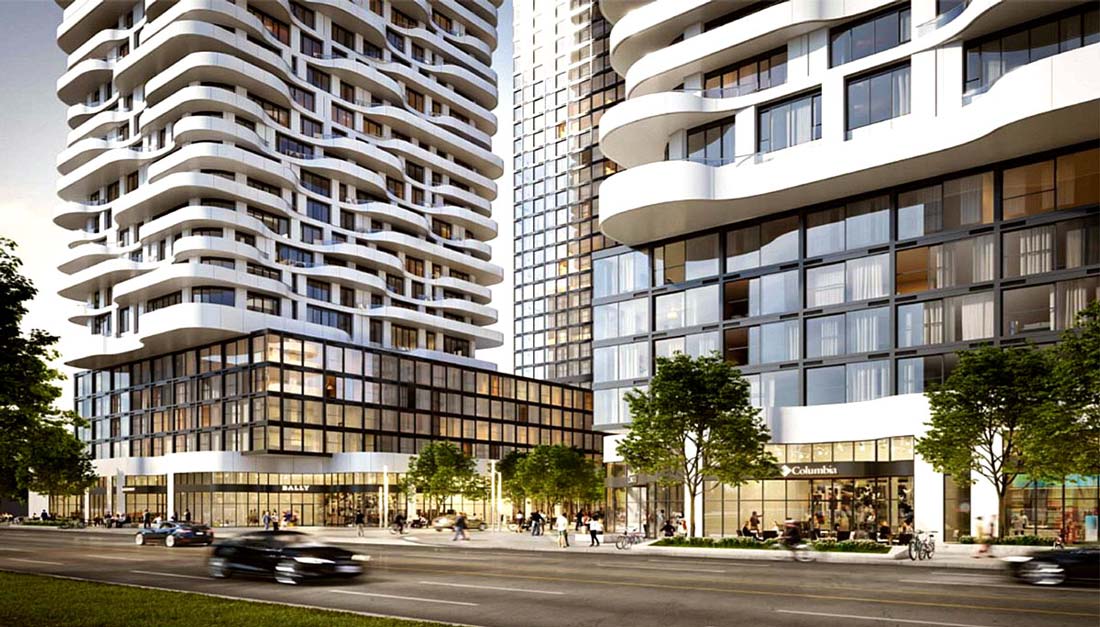 Two taller residential that will be 35 and 45 storeys tall with a 5-storey podium as well, and featuring a total of 867 residential suites, will occupy the southeast corner of the site.
The last pair of towers which will both be 16 storeys high will be located at the site's northern portion. Each of them will include a bigger 9-storey podium, and house 179 and 216 units respectively including condos plus townhouse units.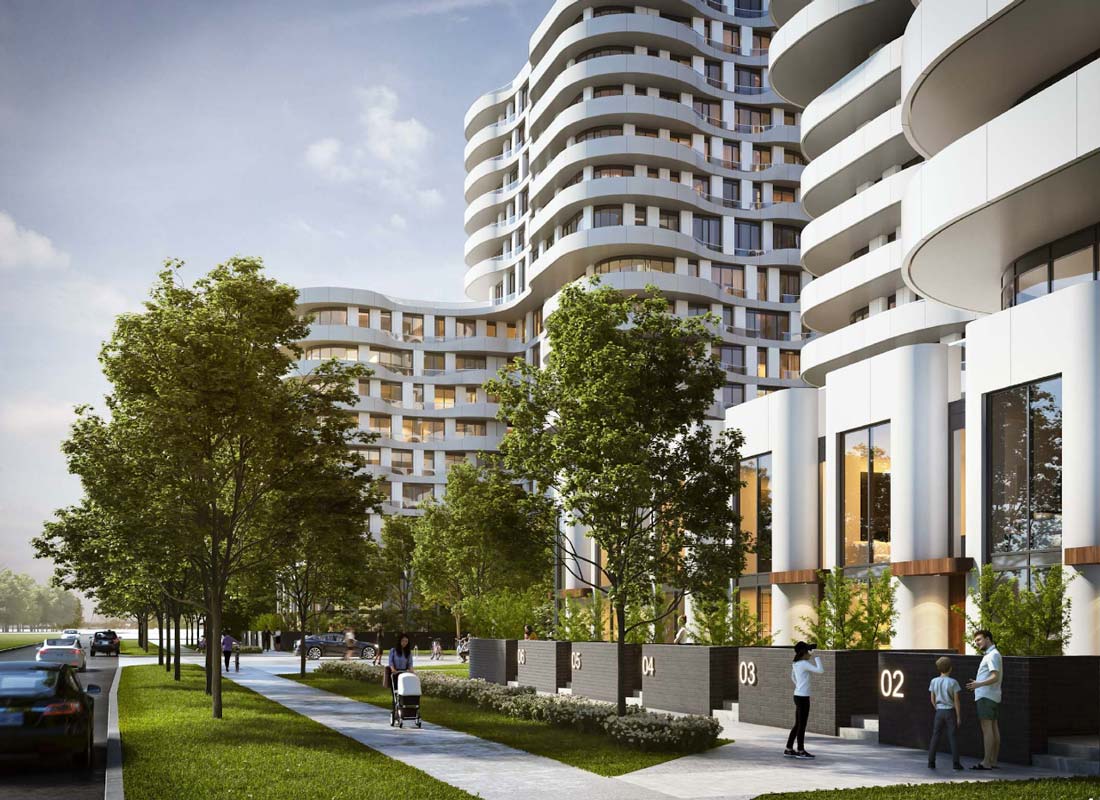 The six towers will each come with suites varying in sizes to meet the needs of different demographic groups. These will include studio, 1-bedroom plus den, 2-bedroom, 2-bedroom plus den, as well as 3-bedroom suites. The six towers will house 2,080 residential units in total.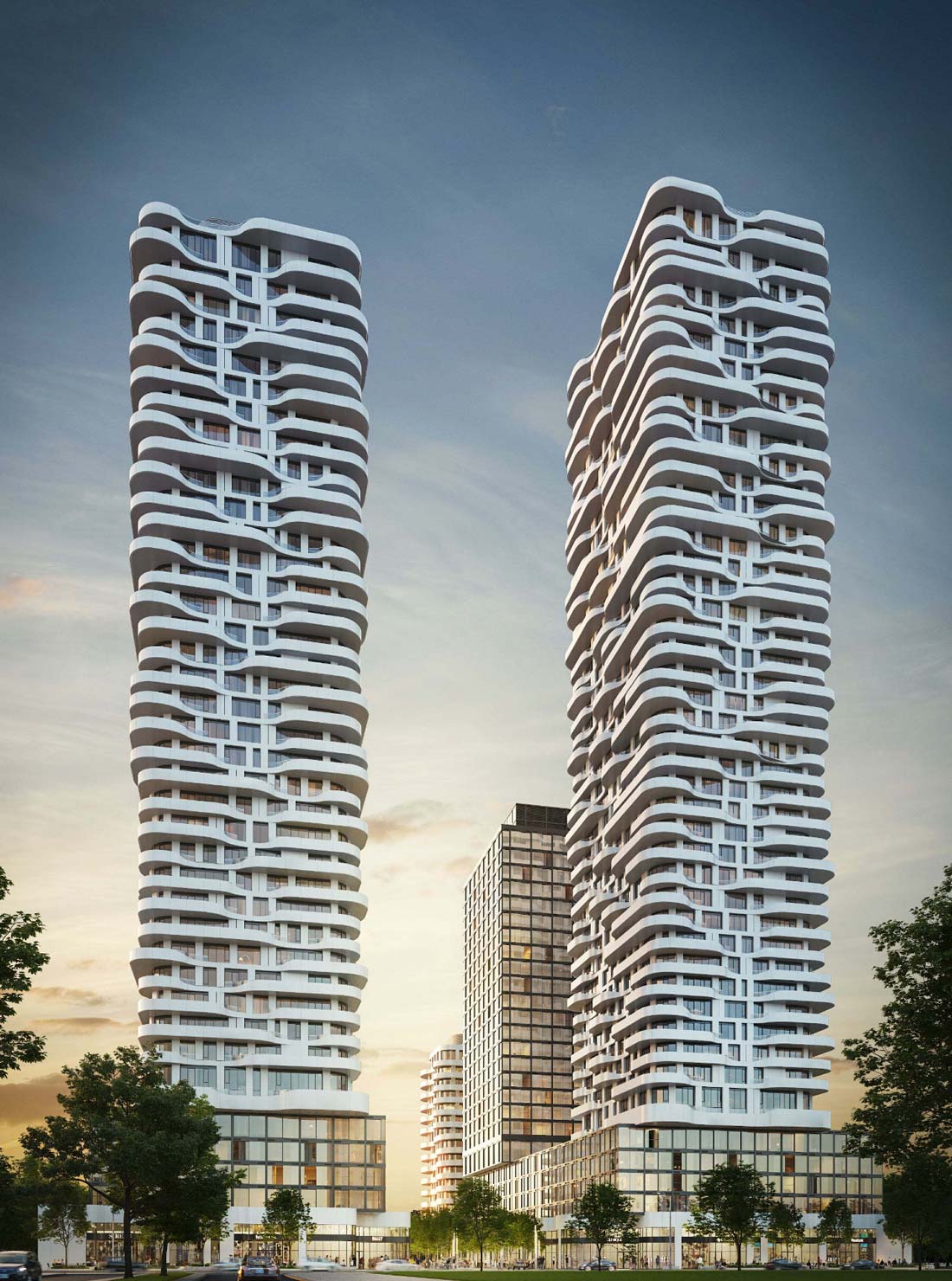 The complex will also feature a 5-level underground garage with 1,876 residential parking spots, 69 retail parking spaces, as well as 1,057 bicycle stalls. Every tower will feature green roofs and courtyards positioned at the development site's northern end.
Additional details including suite sizes, amenities, the date of completion and more are still unknown.
180 Steeles West Condos Highlights
Located close to excellent public transportation
Bordered by great shopping, dining, and entertainment options
5-minute walking distance to Centrepoint Mall
Near schools
Located within a 12-minute drive of York University
Approximately 19 minutes' drive to Yorkdale Shopping Centre
Approximately 17-minute drive to North York General Hospital
Roughly 20-minute drive to Humber River Hospital
Close to parks including Vaughan Crest Park, Winding Lane Park, as well as York Hill District Park
Transit Options
For future resident, getting around will be a lot easier. The Yonge and Steeles intersection, where transportation services are offered via the TTC, the York Region Transit, as well as the GO Transit, is within a 10-minute walking distance. Motorists can connect to Highway 407 ETR within a 10-minute drive north on Yonge. They can also connect to Highway 401 in less than 15 minutes.
Location and Neighbourhood
180 Steeles Avenue Condos is located in Vaughan, which is ranked as Canada's 17th most populated city. This city's growing population calls for proper housing and this project is expected to help accommodate the intensification that the area needs as well as make way for greater development for the region.
The location has numerous local area lifestyle amenities. Centrepoint Mall, which accommodates numerous retail spaces, is located just across the street from the development site at the Yonge/Steele Avenue W, within a 5-minute walking distance.
Just 2.5 kilometres from the project site are the Bathurst Clark Resource Library in Vaughan, Thornhill Village Library, as well as Thornhill Library. The Thornhill Club, Thornhill Outdoor Swimming Pool and the Doncaster Golf Club are all within a short drive of the development site.
There are several elementary and secondary schools just a short drive a way. They include Yorkhill Elementary School, Pleasant Public School, Newtonbrook Secondary School, Thornhill Secondary School, and Drewry Secondary School. York University is about 12-minute drive away.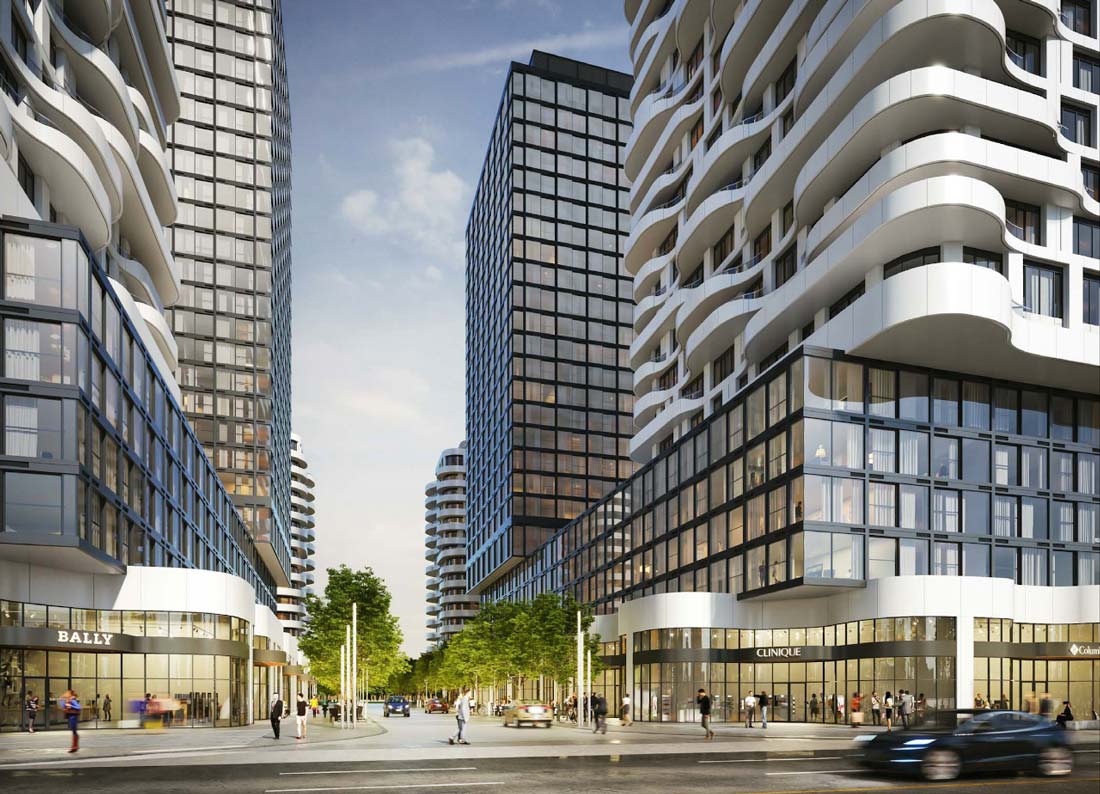 About the developers
Mizrahi Developments
Based in Toronto, Mizrahi Developments is a real estate developer with immense experience in construction of mid to high-rise condos. The company is knowledgeable in building residential, commercial, as well as retail structure that reflect the communities which they serve. The developer boasts a Swiss-based quality management systems standard ISO 9001 Certification. This is a backing that no other developer in Canada has.
Constantine Enterprises Inc.
The Toronto-based Constantine Enterprises Inc. is a real estate developer and builder with a vibrant portfolio consisting of private real estate funds featuring assets in different sectors including residential, commercial, medical, and resort. The developer has the capacity for development in prime places, and emphasizes on acquisitions as well as long-term focus for superior real estate development opportunities.
Vincent condos is a new residential condominiums coming soon to the heart of Vaughan by Rosehaven Homes & Townwood Homes. Development will be located at 2901 Hwy 7 Vaughan. Location offers short walk to new Vaughan TTC Subway, Shops, Entertainment and short drive to access Hwy 400 & Hwy 407.